@shanedawson
In very unexpected news, Shane Dawson has returned to social media after being mass cancelled by the internet in June.
The disgraced YouTuber faced serious backlash earlier this year amidst the Black Lives Matter movement when multiple resurfaced videos and photos began circulating of the star engaging in racist jokes, blackface, sexualising animals and minors, and saying the n-word.
At the time, Shane was also highly criticised for his close relationships with Jeffree Star, Trisha Paytas, and Tana Mongeau, and was exposed as a key player in the attempt to ruin James Charles' career during the BYE SISTER saga.
His fall from grace was swift— Shane lost millions of followers practically overnight and YouTube made the uncharacteristic decision to demonetize the creator's three channels. As a result, Shane retreated from the viral space and many believed he would never return.
But it turns out those nay-sayers were wrong. Shane, formerly dubbed the "dad of YouTube" by adoring fans, showed face on Instagram stories today to promote his partner's new podcast, The Sip with Ryland Adams and Lizzie Gordon.
"I wasn't planning on coming back to the internet for a while but today is a special day for my best friend," Shane wrote. "And I want to be there for him the way he has always been there for me."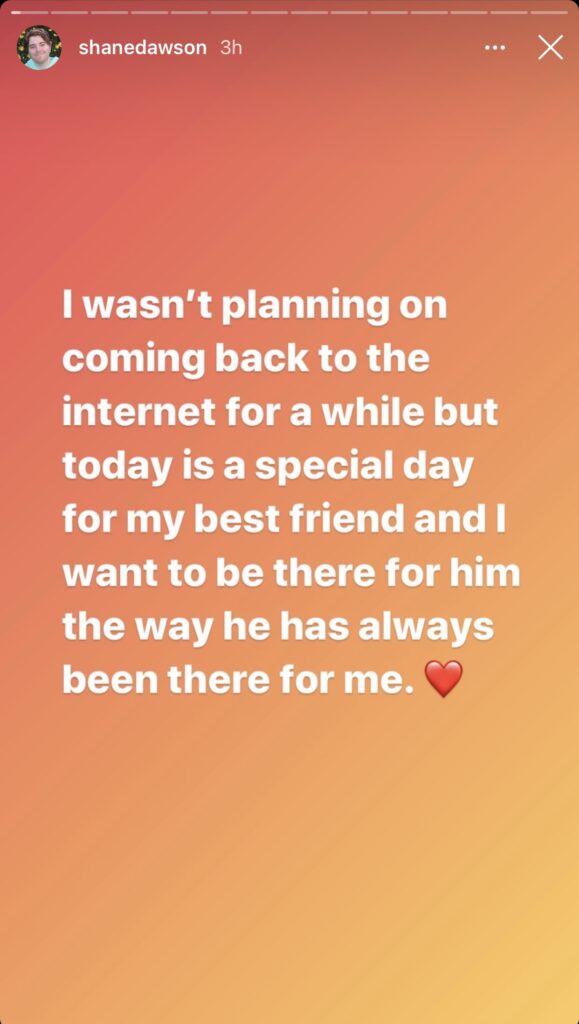 Shane then promised that he will eventually come back to the internet with some sort of explanation, but that today is about Ryland. He proceeded to post a photo montage of Ryland with words of support and encouragement for his new venture. He also mentioned that Ryland did not want him to come back to the internet until he was ready.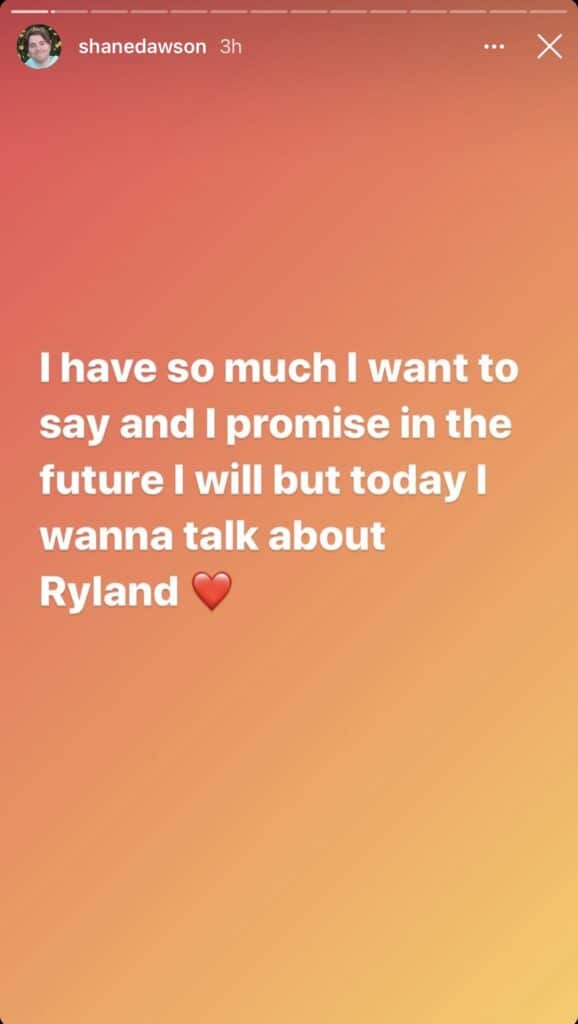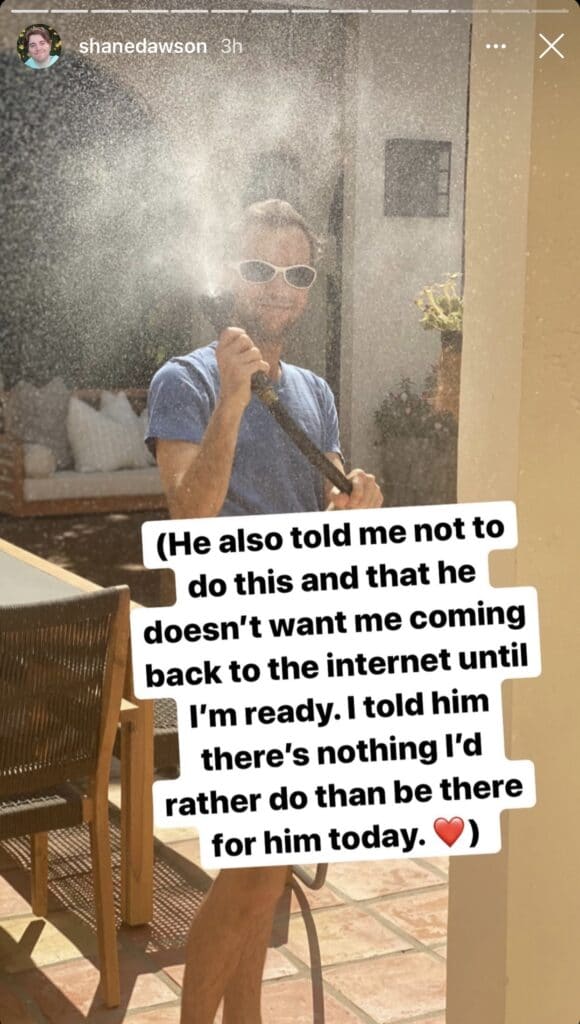 Shane ended the series with a surprising selfie and the caption, "Hi. I probably won't be back for a while but I just wanted to say hi and support my man. Hope u guys are having a good day."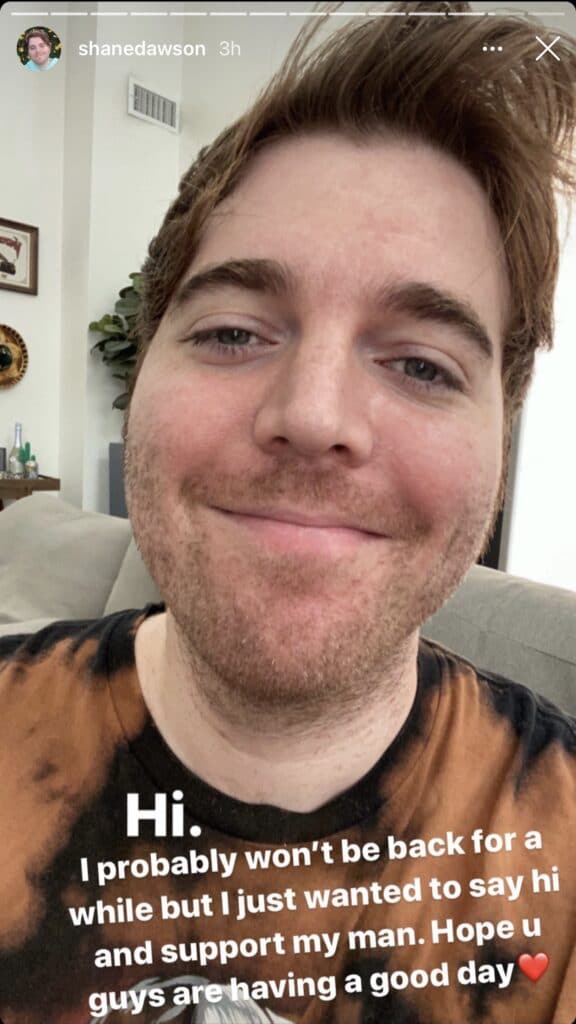 While it might not be the comeback fans expected, hopefully Shane is serious about making a genuine return with a full explanation.