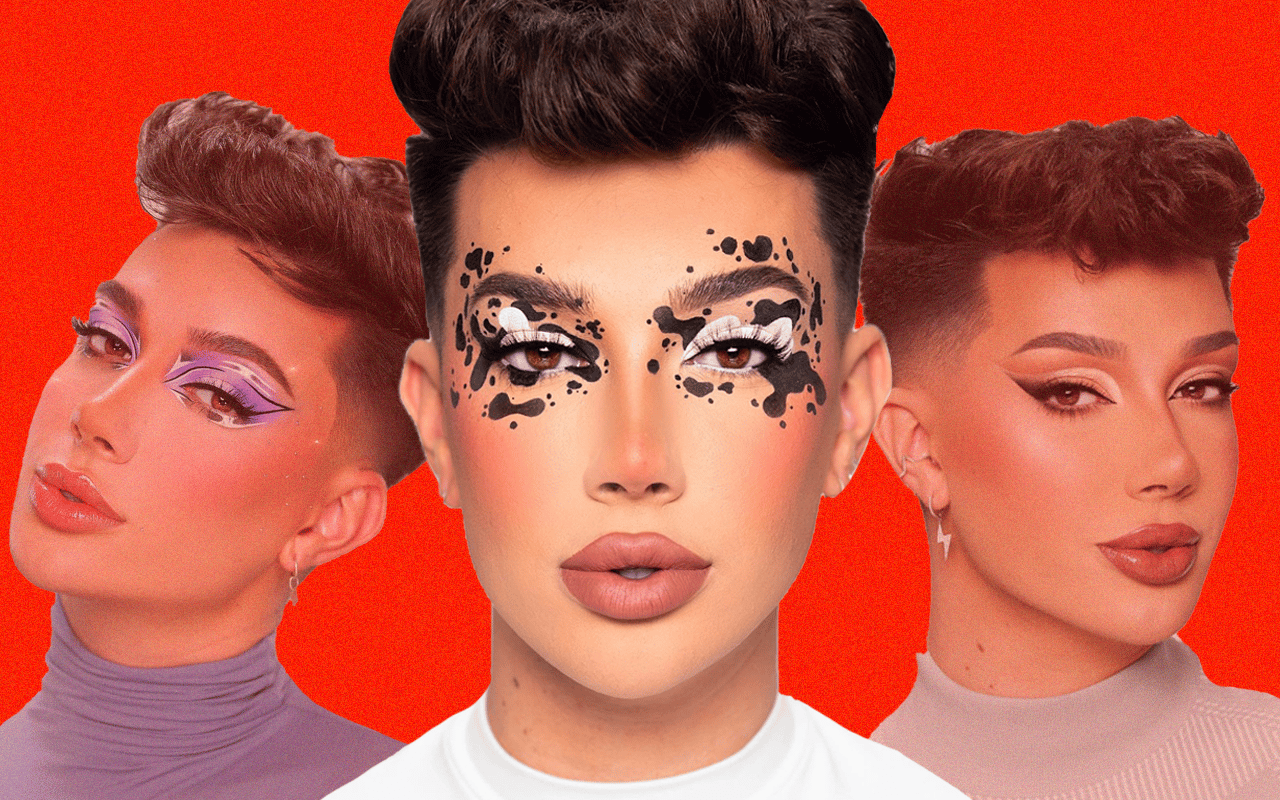 Instagram / James Charles
There was once a time when beauty YouTube reigned supreme.
Considered the "golden age" of beauty YouTube, 2015-2019 marked pivotal years for the community that grew to become one of the most prominent and notorious on the platform.
From elaborate brand trips to exotic locations, multi-million dollar product collaborations, and massive fanbases that hung on their every recommendation, YouTube's top beauty creators of the mid to late-2010s transcended the viral space, becoming full-fledged celebrities in a way we'd never seen before.
That is, until it all came crashing down.
The history of the second-wave beauty community
Following the rise of original makeup creators like Michelle Phan and Marlena Stell who focused primarily on how-to tutorials and DIY costume looks, came the second wave of creators that we've come to associate with YouTube's beauty community.
From the late 2000s into the mid-2010s, some of YouTube's biggest names in beauty joined the platform including, Jaclyn Hill, Jackie Aina, Tati Westbrook, Jeffree Star, Laura Lee, Manny MUA, and James Charles. Unlike their predecessors, this next generation of makeup creators infused personality into their content, providing both education and entertainment to their audiences all wrapped up in a single video.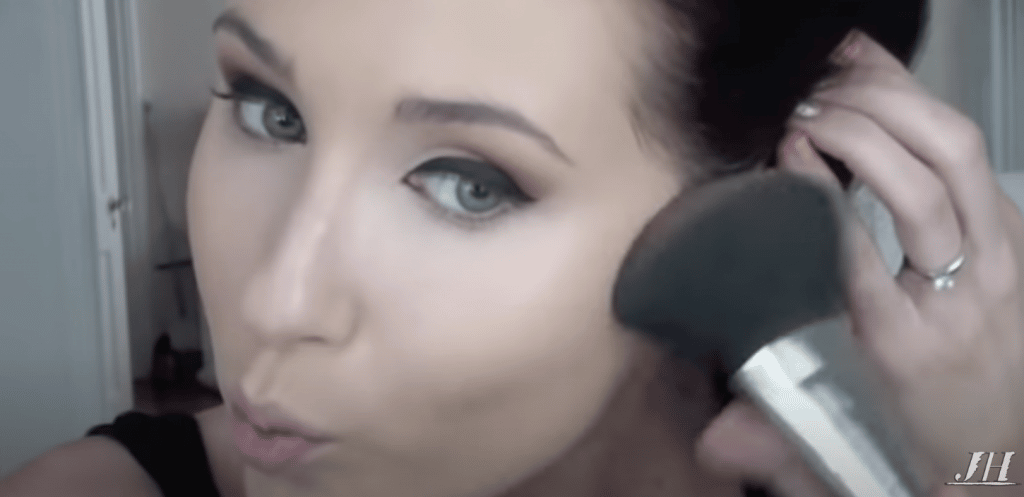 Around this time, beauty content also evolved to include hauls and vlogs, giving viewers a glimpse into who their favourite makeup creators were outside of YouTube.
This combination proved to be the magic formula— a report by Pixability found that "crossover beauty content" (beauty content that featured other categories such as lifestyle, fashion, or comedy) earned 530% more views in 2015 than beauty-only video content. The success of these second-wave creators and their fresh take on content helped catapult beauty to one of YouTube's largest categories. By 2018, the category was generating over 165 billion yearly views for the platform.
Beauty YouTubers, affectionately dubbed "beauty gurus", were able to profit from their newfound success through AdSense, affiliate links, brand sponsorships, and product collaborations.
Perhaps more impactful, however, was the way beauty creators were able to captalise on the category's popularity by collaborating with each other to grow their individual power.
While this strategy was not isolated to the beauty community, it became a uniquely powerful tool when these creators realised they could make more money as brand owners, rather than brand ambassadors.
The origins of second-wave influencer beauty brands
In 2013, former singer-songwriter and MySpace influencer Jeffree Star poured his savings account into developing a line of liquid lipsticks called Jeffree Star Cosmetics. While Jeffree had posted a handful of YouTube videos at the time (mostly music-related), he started creating beauty content on the platform to promote his brand.
His then-friend and celebrity tattoo artist Kat Von D publicly supported Jeffree's line and his 2014 launch was a smash success. Three years later, Jeffree told David Dobrik (in a now-deleted vlog) that his cosmetics company earned him a whopping $150 million USD per year.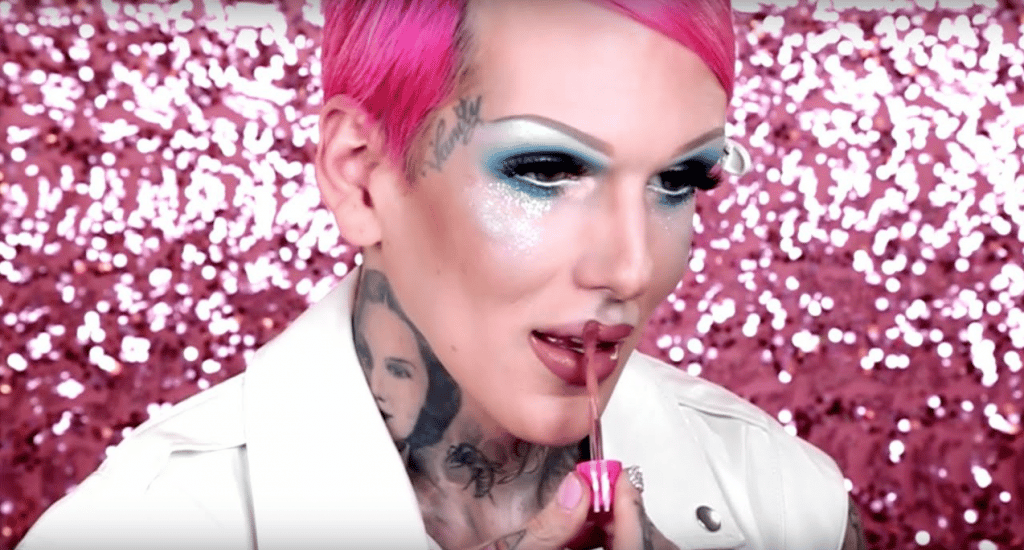 As Jeffree's makeup empire exploded, so did his YouTube channel. He quickly earned millions of subscribers and solidified himself as one of the internet's biggest beauty gurus, befriending other top tier influencers along the way.
It was through these friendships, Jeffree allegedly connected Laura Lee and Manny MUA with manufacturers and production teams to start their own brands, Laura Lee Los Angeles (launched 2017) and Lunar Beauty (launched 2018), respectively.
Jaclyn Hill first teased her own makeup brand in 2015 off the back of the success of her Champagne Pop highlight collaboration with Becca Cosmetics. However, the Florida-based creator went on to prioritise collaborations with Morphe, launching her namesake palette in 2017 which sold 1 million units in less than 6 months.
The success of the Morphe x Jaclyn Hill palette was a turning point for the beauty community, underscoring the influence and power these YouTubers had over millions of consumers. Much to her fanbases' dissapointment, Jaclyn would continue to collaborate with Morphe and put off launching her own brand until 2019.
Following the success of the Jaclyn Hill palette, Morphe tapped James Charles as the brand's next influencer collaboration.
A teenager at the time, James joined YouTube in 2015. By 2016, he was named the first male brand ambassador for CoverGirl after going viral for allegedly bringing a ring light to retake his senior portrait. In a few short years, James became one of the most popular beauty gurus on the internet and had developed a close friendship with both Jeffree Star and Tati Westbrook.
In 2018, he launched the James Charles x Morphe Artistry palette to his 9.4 million YouTube subscribers.
The decline of the YouTube beauty community
By the time James launched his palette with Morphe, the beauty community was facing some serious issues.
Jaclyn Hill continued to collaborate on products with Morphe, but unlike her first palette, the launches failed to live up to consumer expectations. This left fans questioning if Jaclyn was cutting corners and lying to followers about the quality and production of her launches to make a quick buck.
In August 2018, just months prior to James' palette launch with Morphe, several major beauty creators were cancelled in the internet's first Dramageddon that exposed past racist tweets and Snapchat clips from Laura Lee, Manny MUA, Gabriel Zamora, and Nikita Dragun— contributing to a general decline in interest in the beauty community as audiences felt betrayed by the creators they had been supporting for years with their time and money.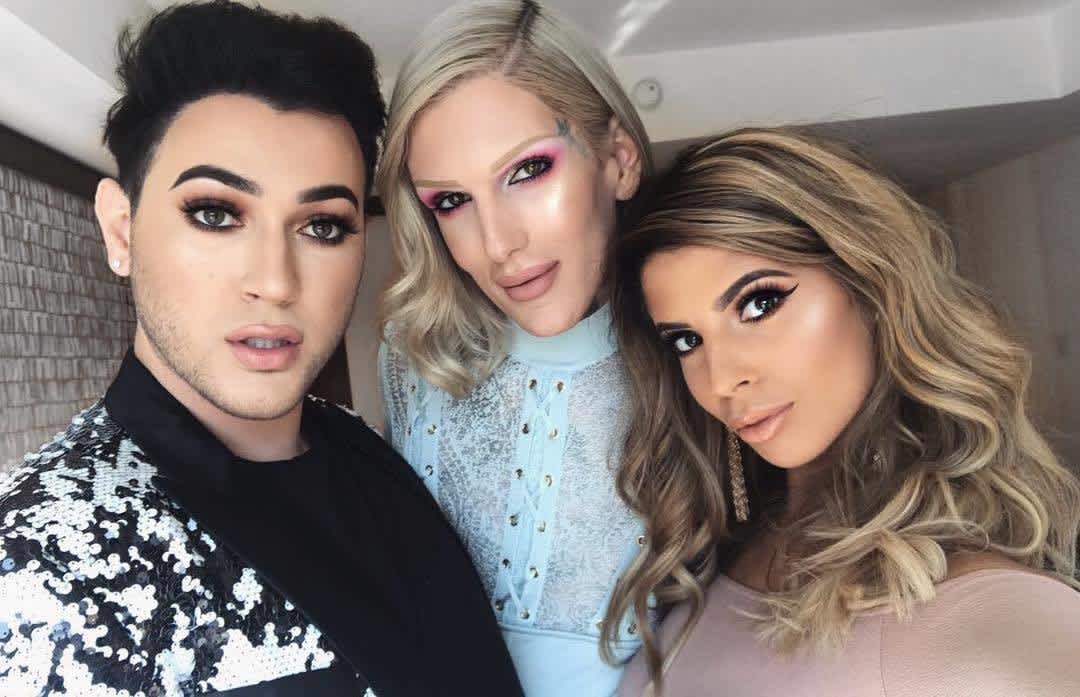 Creators were not the only ones to blame for what was happening to the beauty community. Hannah of popular YouTube commentary channel, Smokey Glow, theorises that brands "killed" the beauty community more-so than the increasingly toxic influencer culture.
"I think when brands saw that people were starting to get more interested in makeup […] because of the YouTube community […] they saw that more and more people were buying makeup than ever before […] and because they had YouTubers who had sort of a direct line to consumers, they were able to push these products at a rapid rate," she explains.
"This is when PR started getting really crazy, this is when sponsorships started getting really crazy, affiliate codes started getting really crazy," she says. "And brands were making millions, sometimes billions of dollars off of all these different makeup launches."
However, she suggests that brands "pushed it way too far" and the bubble was bound to burst.
"They did not understand the value of having authentic influencers that people could trust," she says. "They were so much more focused on making a quick buck […] that they didn't think for even a second about what would happen if people started losing trust in these influencers."
She explains that when audiences started losing trust in top beauty creators, brands didn't pivot their strategy. This led to even more distrust in influencers.
As for audiences, they were burnt out by discount codes and product shilling. "We all just got makeup fatigued," she says. "There's only so much makeup you can own."
Dramageddon 2: BYE SISTER…
Though many of his counterparts were plagued with scandal, James Charles was at the height of his career following the launch of his Morphe collaboration.
The collaboration became the brand's best selling palette all year, selling out four times worldwide and inspiring a second James Charles x Morphe Artistry palette— a mini version of the original.
Then on May 11th 2019, James' career came crashing down overnight. While on tour in Australia, the beauty guru woke up to Tati Westbrook's infamous BYE SISTER… video. Tati was James' mentor and close friend for years prior.
In the video, Tati accused James of being disloyal, money-hungry, and worst of all, she accused the then-teenager of using his fame to manipulate straight men into sexual relationships. Jeffree Star defended Tati's claims, in since-deleted tweets calling James a "danger to society".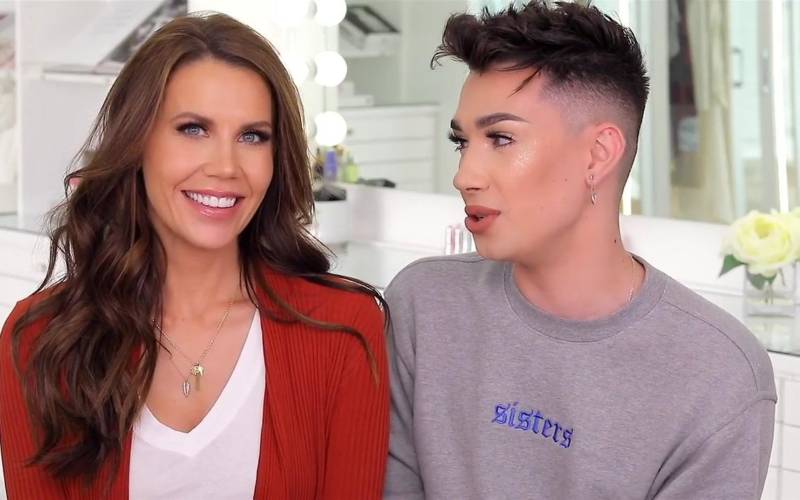 Almost immediately, James lost three million followers and several commercial deals, including his manufacturing partnership for Sisters Apparel with Jeffree Star's company Killer Merch. Multiple boys came forward claiming James had tried to groom them and "turn" them gay. The internet was calling him a predator and the feud made mainstream news around the world.
James posted a response video, providing receipts that allegedly debunked many of Tati's claims and within a matter of hours, the narrative had shifted. The internet turned on Tati for going after a teenage boy without providing proof of her claims and James had regained public support.
Six months after the scandal, James was back on top. His subscriber count had nearly recovered, he had entered into a new manufacturing deal for Sisters Apparel, and during an interview with WWD, he teased plans for his own beauty brand.
Jaclyn Hill's lipstick-gate
Days after Tati posted her video, Jaclyn Hill announced her long-awaited makeup line with a range of nude lipsticks.
According to Jaclyn, the lipsticks were creamy, pigmented and long-wearing. The swatches in her reveal video impressed fans and the range quickly sold out.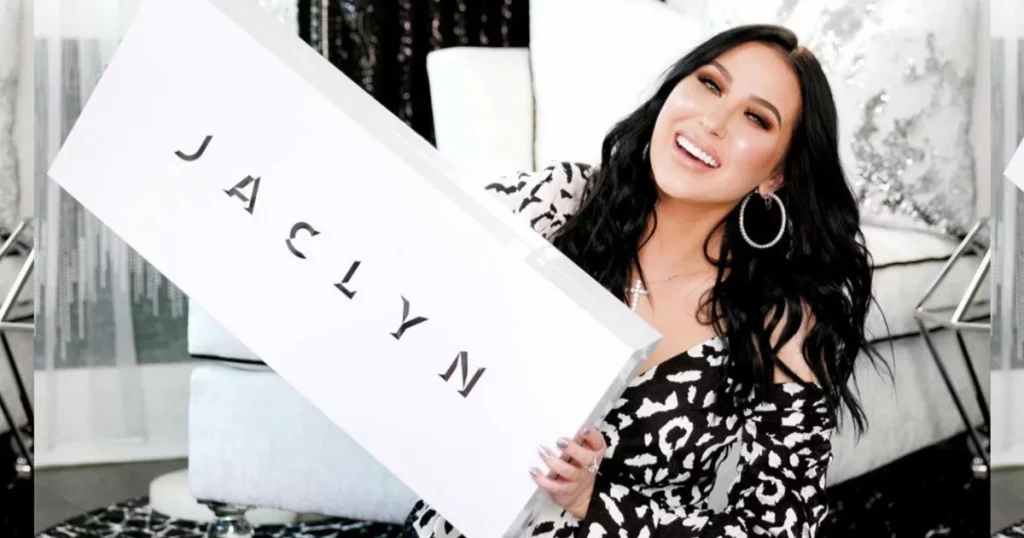 But when customers started receiving their lipsticks in June 2019, something was off. Many took to social media to share that their lipsticks appeared to be contaminated with hazardous debris including sharp plastic shards, long black hairs, white fuzzies, and even mould.
The backlash was extreme and any credibility that Jaclyn had left was lost. Distrust for beauty influencers was now at an all-time high.
The year the beauty community imploded (again)
As James and Jaclyn rebuilt their careers through the tail-end of 2019, YouTuber Shane Dawson released a multi-part docuseries on Jeffree Star and his makeup company.
The documentary depicted Jeffree in a sympathetic light, walking viewers through his early trauma and how he overcame certain obstacles to become one of the most powerful beauty moguls of the time. The series also followed Jeffree and Shane as they created a makeup collaboration for Jeffree Star Cosmetics— a collaboration that shattered records for JSC, selling 1 million palettes in 30 minutes.
In April 2020, James Charles was announced as the host of a new YouTube Originals competition show called Instant Influencer.
The beauty community looked to be back on track, but only for a hot minute.
Amid the Black Lives Matter movement in May 2020, Shane Dawson and Jeffree Star faced cancellations when photos and videos resurfaced of both creators engaging in racist jokes, using racist slurs, and more.
Jeffree and Shane's inability to take accountability for their problematic behaviour came to a head in July when the two were accused by Tati Westbrook of orchestrating the takedown of James Charles by manipulating her into making the BYE SISTER… video.
The fall out led to serious consequences, like YouTube temporarily demonetising Shane's channels and Morphe cutting professional ties with Jeffree.
Though Jeffree made a video apologising to James soon after Tati's accusations, the damage was done. Audiences were burnt out by the constant drama and lack of accountability from YouTube's biggest beauty creators.
Shane later made a scathing Twitter post annoucing his official departure from the beauty community, calling beauty gurus "attention seeking game playing egocentric narcissistic vengeful two faced ticking time bombs" who are "obsessed with looks, money, power, fame, screenshots and subtweets."
The fall of James Charles 2.0
By 2021, it seemed as if James Charles was the only top tier beauty creator left standing.
See Also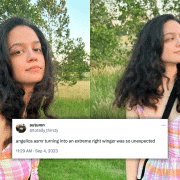 In February however, the creator once again found himself at the centre of controversy when he was accused of grooming and soliciting racy photos from a 16-year-old fan.
Though he initially denied the allegations, calling them "completely false", several teenage boys came forward with alleged evidence in the following days. From sexting and soliciting racy photos from minors to manipulating and grooming minors, the accusations against James compounded— solidifying the argument that James was abusing the fan-influencer power dynamic for his own personal agenda.
After retreating from the internet for a few weeks, James apologised directly to the young boys in a YouTube video, saying it was "reckless" and "unacceptable" that he added and messaged them in the first place (he maintains that he did not know they were minors).
Days later, Morphe announced they had officially cut ties with the influencer. YouTube Originals also dropped him as the host for the second season of Instant Influencer.
Has James Charles become irrelevant?
Though James returned to regular posting, his reputation has yet to recover.
"He's become increasingly irrelevant over the years, especially since [news broke] about him hitting on underage boys," explains New Zealand-based commentary channel, Drama Investigator.
She notes that in attempting to rectify his reputation, James has diversified his content— moving away from primarily beauty-focused videos to incorporate lifestyle, fashion, and challenge content, which has greatly impacted his views.
Throughout 2020, James' YouTube channel consistently saw at least 10 million views per week, reaching over 45 million views in its biggest week. Since returning to the platform post-scandal and diversifying his content, his channel hasn't seen more than 5.2 million views per week.

Recent years have understandably also influenced how audiences view the creator, with James often being used as the butt of the joke in online discourse.
Despite all this, James revealed that he is still planning to launch his own beauty brand.
"Just found out that I might have to change my makeup brand's name after two years of working on it," James posted on Instagram stories earlier this week. "Anyone have any ideas?"
Though James did not address why his brand has taken so many years to come to fruition, it is possible that he was attempting to wait out all the drama.
Who will buy James Charles' makeup brand?
Based on the trajectory of his career and how the beauty community has evolved over the years, it's no surprise that many people feel James has missed the opportunity to launch is own beauty brand.
"His scandals and dramas aside, by diversifying the types of videos he makes he's probably lost a huge amount of viewers that are interested in buying his makeup," says Drama Investigator.
Many YouTube viewers seem to agree that the era of influencer beauty brands has passed. The market became over-saturated and consumers were burned too many times.
"James' career is kinda over at this point," writes Karai Akauma on Drama Investigator's video. "The makeup market became way too saturated, so it was bound to happen. The skincare market will meet the same end eventually as well. But back to James, he'd be better off moving onto something else or just fading into the shadows."
"I feel like the time for influencers doing make up brands is over, like it was done to death, the market is just overloaded," says K Goulding123.
Australian commentary and beauty YouTuber, Rifenstine, notes in a March 2022 video that after years of scandal, lies, and scams, the beauty community that James once ruled no longer exists.
Instead, makeup lovers are turning to smaller creators to revive that sense of community and creativity of the early 2010s beauty community. Cross-over beauty content is as popular as ever (especially with commentary and true crime categories) and consumers still want to spend their money supporting influencers they trust— that just doesn't happen to be YouTube's biggest beauty gurus anymore.
With 23 million subscribers, there is no doubt that James Charles' makeup brand will be an initial success. But the true longevity of the brand is yet to be determined as the beauty community is still on the cusp of navigating some major shifts.