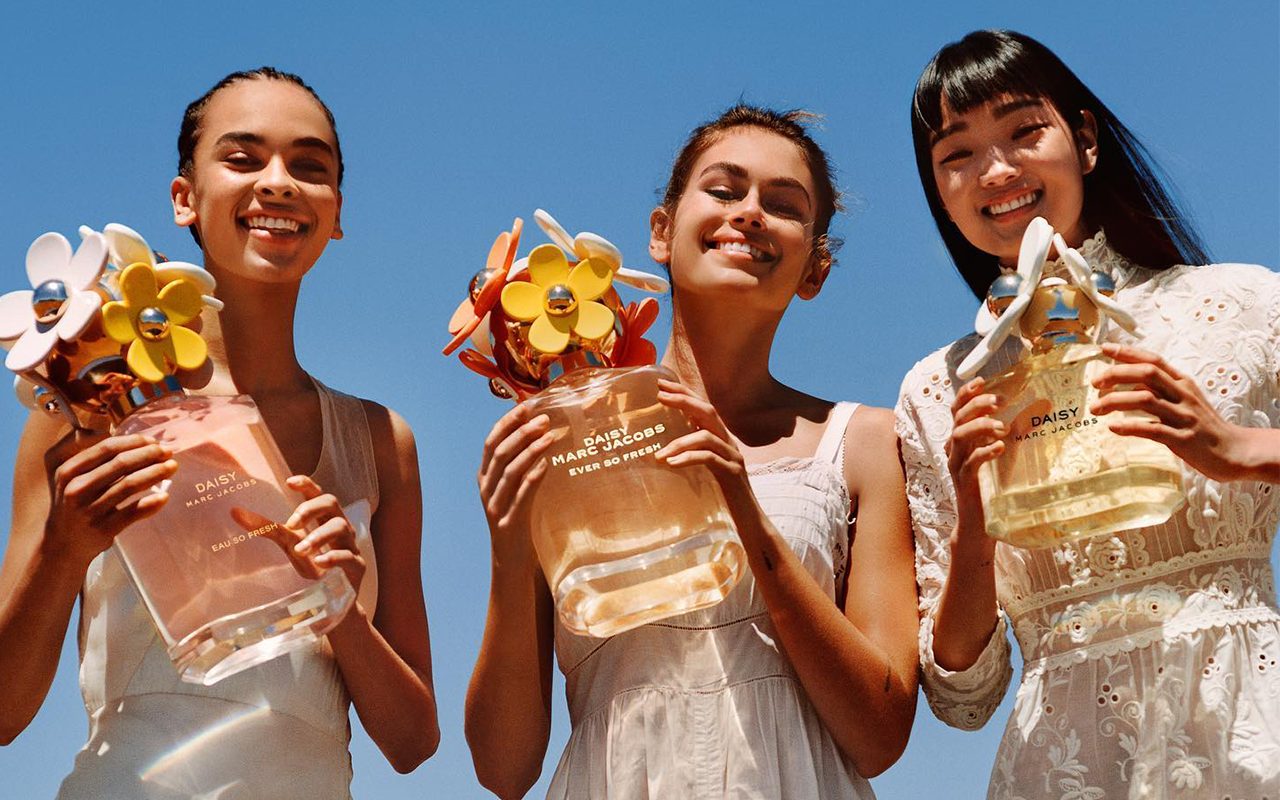 @marcjacobsfragrances
Gen Z is bringing back the 2000s (again) with their love of the Daisy by Marc Jacobs perfume.
The signature scent of Millennial teens around the world, Daisy is a fresh and natural fragrance with notes of wild berries, white violet, jasmine, and sandalwood— think, the cottagecore aesthetic embodied in a perfume.
While many of Daisy's original customers of the late 2000s have aged out of the fragrance, TikTok is breathing new life into the product after Gen Z discovered its new citrus launch, Daisy Ever So Fresh Eau de Parfum.
TikTok's queen of beauty, Mikayla Nogueira, endorsed the fragrance to her 13+ million followers, calling it the "most beautiful perfume" she has ever smelled.
"It has the most potent, gorgeous mango scent," she said in a review on August 4th. "But you can still smell the florals. It's like you're sitting at a table outside, eating a fresh mango and you're surrounded by flowers. It is perfect."
For the brand's part, the new collection is described as "airy, yet energetic" that captures "the whimsical feeling of dappled sunshine"— very in line with Mikayla's glowing account of her scent experience.
Though the citrus collection may be new, Ever So Fresh is housed in the brand's iconic Daisy bottle, with orange and white flowers adorning the cap.
Variations of "Daisy Marc Jacobs" and "Marc Jacobs Daisy" now have millions of views on TikTok, proving that a quality product can never truly go out of style.
For the latest on TikTok beauty, read here.