Ruchi Page / Shilpa Bihm
Faces of Australia is a column highlighting BIPOC creatives to bring you their stories. Creators are asked to collaborate on a makeup look that empowers, holds meaning, or describes their experience as it relates to Australian beauty standards and the Australian beauty industry. Faces of Australia is written and produced by Ruchi Page, with a mission to show the beauty industry how accessible BIPOC talent is across this diverse nation.
Episode eight showcases the power of digital media. I had the pleasure of speaking with change maker, Shilpa Bhim on her work in the beauty space. Our makeup look is a reflection of something we pride ourselves on: boldness. The statement lip represents the bold choices we have made to leap into the beauty sphere. It also reflects the community we are so proud to be a part of. Our collaborative bold lip look wouldn't be complete without the help of MAC Cosmetics Studio Fix Fluid Foundation, a crucial element in creating a natural yet polished base.
Shilpa's pronouns are she/her and she is of Indian descent. Born and raised in New Zealand, she tells me she is "a proud Indian-Kiwi woman." Australia has been Shilpa's home for the past six years, and in that time she has fallen in love with the coffee, the outdoors, writing and all things beauty. With a background in public policy, picking up writing projects provided Shilpa with the balance she needed, meanwhile fostering a passion for celebrating diverse voices— Glowreel was born. A free weekly newsletter, think of Glowreel as your weekly spotlight on BIPOC women. In my opinion, this has filled a gap in digital media. This is what lead me to understand Shilpa's mission more deeply.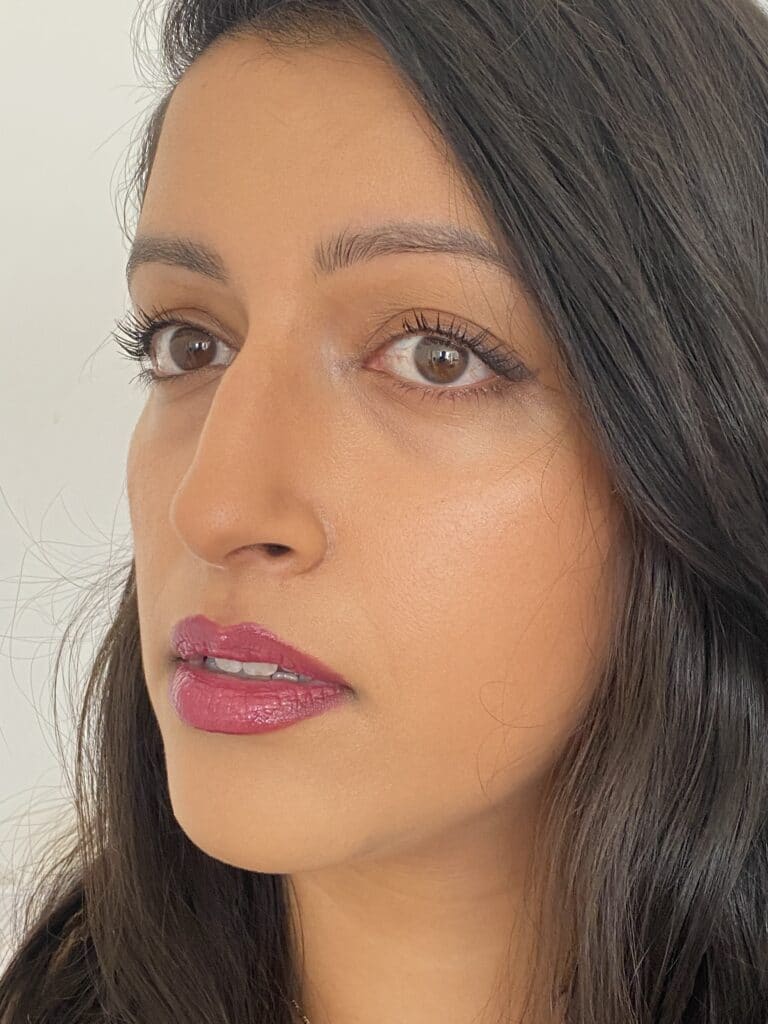 So, why Glowreel? What is the background for bringing it to life? Shilpa tells me there are two reasons for this newsletter. "Through conversations with different BIPOC women, I realised we have shared or similar experiences, regardless of ethnic background or where we've grown up. A lot of these experiences relate to not seeing ourselves represented in mainstream media, and not feeling empowered to celebrate our wins. I want to change that." The second reason? "I couldn't find a space that consolidated and amplified news and stories about BIPOC women, let alone one that celebrated our wins." Every Monday afternoon, subscribers have the opportunity to learn about trailblazing women in the BIPOC community as well as women throughout history who have shattered glass ceilings. Did I mention it's free? Accessible stories with a captive audience— an incredibly effective way to practice allyship. The weekly newsletter recently featured on Mamamia Australia, the article titled '10 Feel Good Accounts to Follow on Instagram' instilled a proud moment for Shilpa. However, she tells me the true rewards of Glowreel lie in building connections with incredible Black, Indigenous and people of colour across the globe.

Continuing the conversation, I asked Shilpa about the significance of telling stories and celebrating the achievements of the BIPOC community. She reflected on her own experiences: "Growing up, I never really saw myself represented in mainstream media and fashion and beauty campaigns." Shilpa notes that when we identify visual connections in the media that relate to us, we are able to better grasp goals and fulfil aspirations. We are able to put hope into practice. I asked Shilpa if she noticed digital platforms dedicating their time to share BIPOC voices in a positive light. Seeing this communicated by the media world is transformational when it comes to marginalised and oppressed members of society. Shilpa tells me that "in the beauty space specifically, it's been great to see some of our Australian digital platforms holding space for BIPOC. Centennial Beauty and your 'Faces of Australia' campaign is a great example of a platform sharing diverse voices in a positive way. By advocating more digital platforms to include diverse voices in their work, I think we'll start to see more and better representation."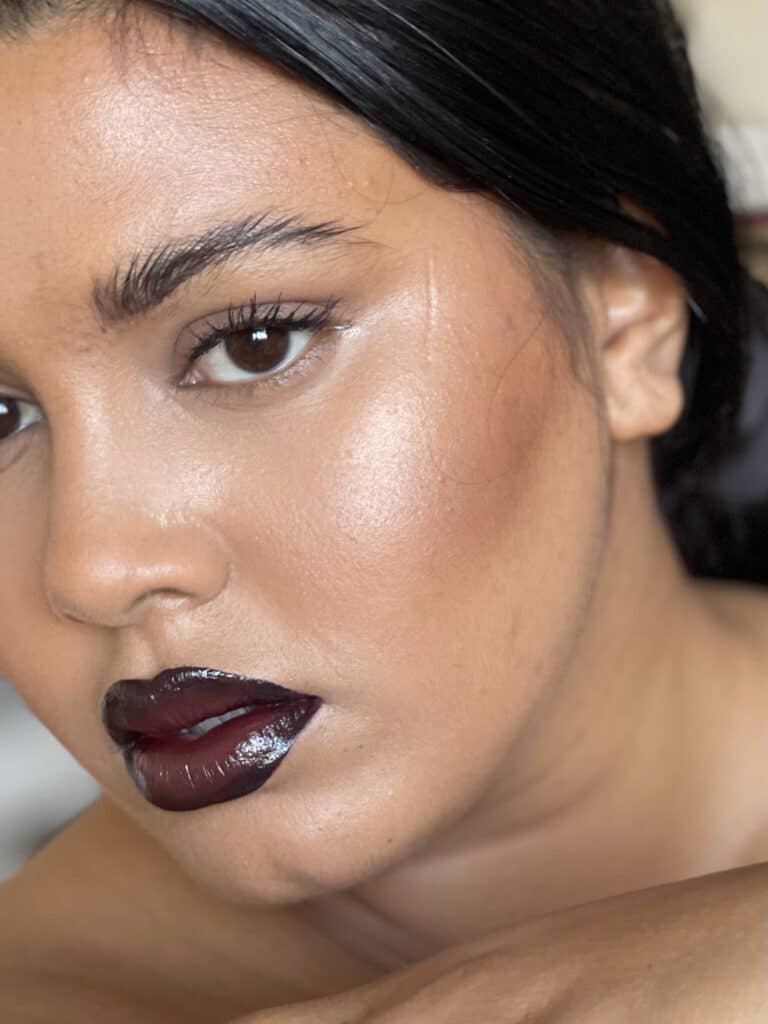 As the discussion came to an end, I asked the beauty fanatic if she felt comfortable to share a memorable experience in relation to inclusive beauty. "I've had multiple experiences with staff from different makeup stores matching the complete wrong colour to my skin tone," she tells me. "When this has happened they've always insisted that I'm definitely the one brown shade they have available and I've had to explain that skin tones are a spectrum of shades. Just because I'm brown doesn't mean the one brown shade available in store will suit my skin tone." Listening to Shilpa recall these experiences reminded me that education and training for all complexions is not the sole responsibility of makeup artists. This knowledge would also be of benefit to beauty retailers, allowing the development of belonging and understanding for BIPOC. Continued, Shilpa shares an experience that left her at ease…as a makeup experience should feel. "I remember my last in-store colour match experience— which feels like a lifetime ago because of COVID— but blew me away, for all the right reasons! It was at MECCA and the sales assistant took a lot of time to carefully pick out the shade that would work best with my skin tone."
As always, our conversation concluded with my final question. What advice do you have for the Australian beauty industry? Shilpa's answer below.
"BIPOC are here, and we want to be included in the Australian beauty industry. Make space for us at the table, hear our voices and experiences and represent us. Every skin tone is beautiful and everyone deserves to see themselves in beauty campaigns and in the products that are available in stores."
Faces of Australia season 2 is brought to you by