Valerie Barrero/ Ruchi Page
Faces of Australia is a column highlighting BIPOC creatives to bring you their stories. Creators are asked to collaborate on a makeup look that empowers, holds meaning, or describes their experience as it relates to Australian beauty standards and the Australian beauty industry. Faces of Australia is written and produced by Ruchi Page, with a mission to show the beauty industry how accessible BIPOC talent is across this diverse nation.
If this episode doesn't prompt booking a professional makeover, nothing will… Introducing Melbourne Makeup Artist, Valerie Barrero.
Inspired by healthy skin, our collaborative makeup look is a full serve of dewy, brown skin that glows. With the focal point of the glamour being skin (courtesy of M.A.C Cosmetics Studio Fix Fluid Foundation), it was important to prioritise the beauty of our melanated complexion, something that has not always been celebrated in the beauty industry.
A self-described "life-loving Creole gal," Val is a content creator and vocal advocate for inclusivity and representation in the Australian beauty industry. Outspoken and making waves in the industry, the bi-lingual mother and wife insists she is introverted…a deciding factor perhaps in her choice to become a makeup artist.
Combining her talent for painting faces with advocacy, the mega talented makeup artist was first recognised in a mainstream sense, for her powerful video content calling for a more inclusive beauty industry. Our conversation begins with the 'why'. I ask Valerie how she entered the world of beauty and what the future holds.
Valerie's beauty story starts in the hunt for a drugstore foundation in a suitable shade, it turns out in 2009, this doesn't exist. The now content creator developed an interest in formulating cosmetic products due to one simple yet frustrating conflict— budget friendly options were not catering for deeper skin tones and high end inclusive ranges were not kind to bank accounts. This thought quickly sailed and Valerie pursued her love for makeup in other ways. I asked how and she tells me "I found my purpose as a makeup artist specialising in brown and deep skin tones."
Based off her own experiences with exclusion in the beauty space, the makeup artist has a goal: "to someday have an international beauty school that teaches people how to care for all hair types, all skin types and all skin tones."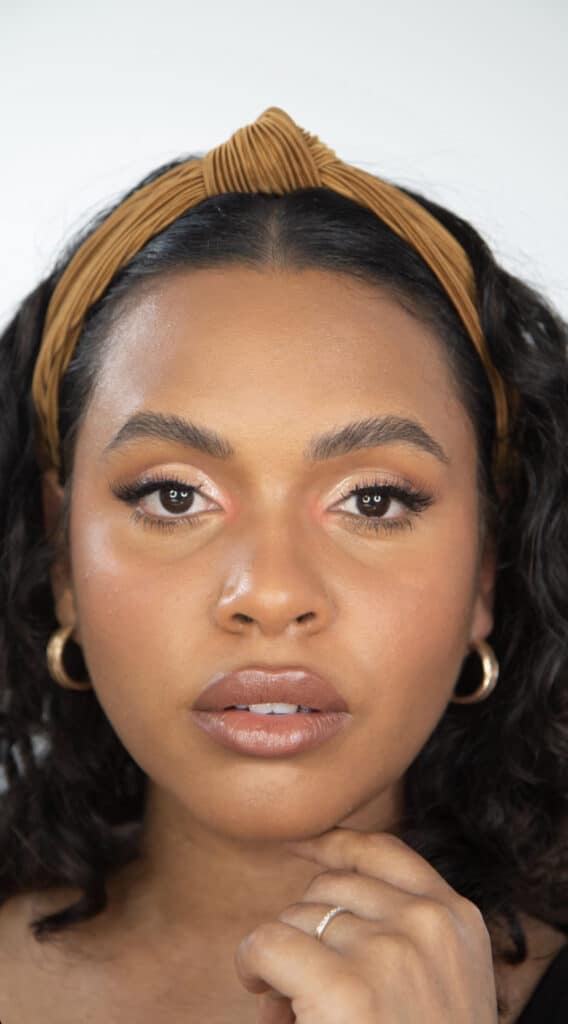 Whether she's painting her face, learning photography or watching movies with her 4-year-old, Valerie has continued to advocate for equal access in beauty, something that has clearly resonated with her following of 6,000, that is quickly growing.
Seeing the impact she has on her audience, I wanted to unravel the journey behind it all. I asked the creator, what inspired this drive to be a voice for change? Valerie's answer is based on both her personal experiences, but also her mother's.
"I remember my mum having a very bad makeup experience that left her looking grey. I knew that the reason she received a sub-par service, even as a paying customer, was because the beauty industry did not cater for her rich melanated skin. That was over two decades ago," she explains. Valerie recognises that the beauty industry on a global scale has improved, however she mentions that "the Australian Beauty industry however is still dawdling behind." We both agreed that there are stand out brands, such as M.A.C Cosmetics that have made the conscious effort to open the beauty space to everyone from the beginning, but it's clear that there are still brands needing to expand their vision of what inclusion looks like.
The beauty industry has been under the microscope, but the makeup education system tends to be overlooked. Leaving makeup artists finishing courses with limited knowledge for colour matching and understanding the nuances of deeper skin tones. I asked Valerie for her thoughts; what is missing in Australian makeup and skin educational training? The artist wants to make it known that "you cannot teach what you don't know." She gave me an example, "most hairstylists themselves were never taught how to care for afro hair. So how are they meant to teach upcoming stylists? It becomes a vicious cycle until someone decides to make it a requirement that all beauty professionals should be trained to offer professional services to people of any hair type and any skin tone."
An enlightening discovery, I was under the impression the lack of inclusion in hair salons and makeup artistry came down to carelessness. Putting the full narrative into focus made clear that the attention and time for inclusive beauty needs to start with education and training. Navigating this could look like beauty texts dedicated to a variety of skin tones and hair types.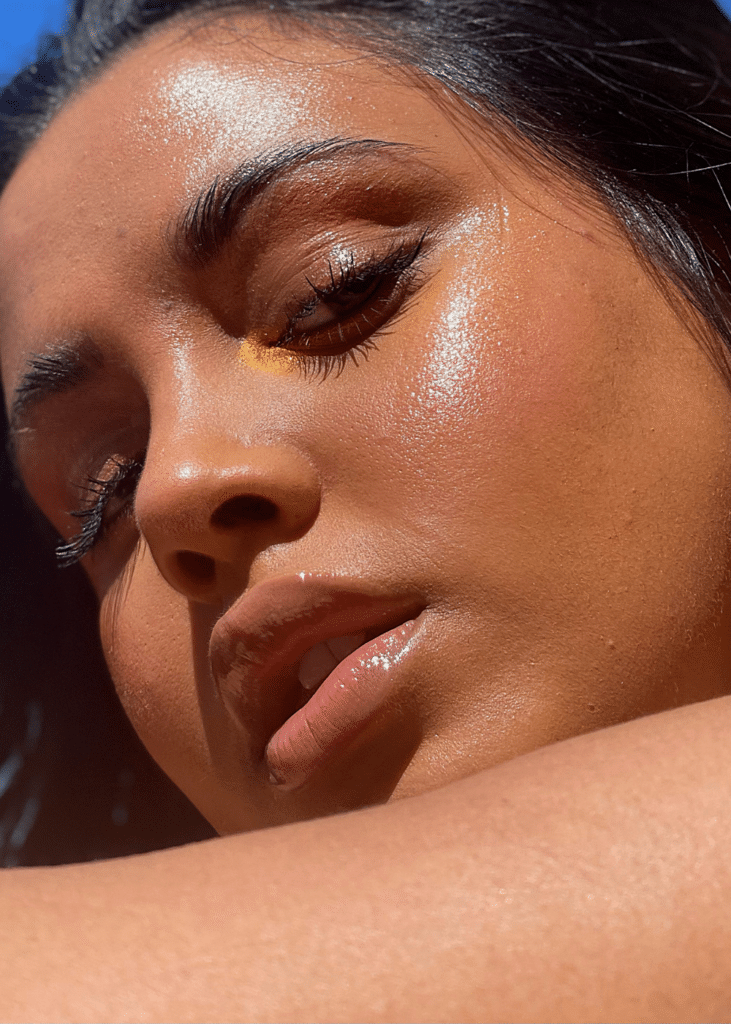 As our conversation came to a close, I wanted to explore what makes an inclusive makeup kit with Valerie. The creative refers to herself as 'Melbourne's inclusive makeup artist' which for me as a brown girl, immediately established a sense of belonging. So, what exactly goes into an inclusive makeup kit? Valerie shares, "my professional kit is in some way an extension of my personal makeup bag. Most, if not all of the brands that I choose to include in my pro kit are brands that I've tried, trust and love. I want to make sure that I am able to cater for every skin tone and skin type," she says. With undertones, brands, hair products and shade ranges to consider, it is so comforting knowing talent like Valerie exists in the artistry industry, making every client's experience welcoming and enjoyable. She tells me that M.A.C Cosmetics foundations, lipsticks, lip liners and powders to name a few are staples in her kit. And what is the actual process of building the specifics of a makeup kit? "I usually look at brands that have a great shade range when it comes to complexion products. Then I look at the undertones, as each brand has a [different] idea of what that looks like for them. It's not cheap to have that kind of pro kit but I started by getting as many shades as I financially could, making sure to get the fairest shade and the deepest shade. Then skip a few in between because I can always mix the shades to create the perfect match. With the money I make, I keep investing some of it into getting more shades," she tells me.
A word of advice from 'Melbourne's inclusive makeup artist', Valerie mentions "it is really important for a makeup artist to do research about their client or the job that they have been booked for. If an artist is asked to do a shoot, they should ask for the headshots of all the models that will be requiring makeup on the day. This gives the artist an opportunity to prepare their kit and buy any products that might be missing. They should always come in prepared to serve all of the models and clients with the same enthusiasm and professionalism."
Our conversation concluded the same way as all of my interviews. I asked Valerie her advice for the Australian beauty industry…
"I feel like I will sound like a broken record. So, instead of addressing this to the beauty industry, I'd like to address the people. The men and women who like me and you contribute to the financial growth of the Australian beauty industry… Speak up! Show that you care about the inequalities that BIPOC have to go through to access simple things like beauty products in-store. This is not just a BIPOC problem. It is an Australian issue. Because Australians come in different shades and we need the industry to reflect that. This change cannot happen until we all stick together and raise our voices together whether we are deep, medium, tan or fair."
Faces of Australia, Season 2 is brought to you by