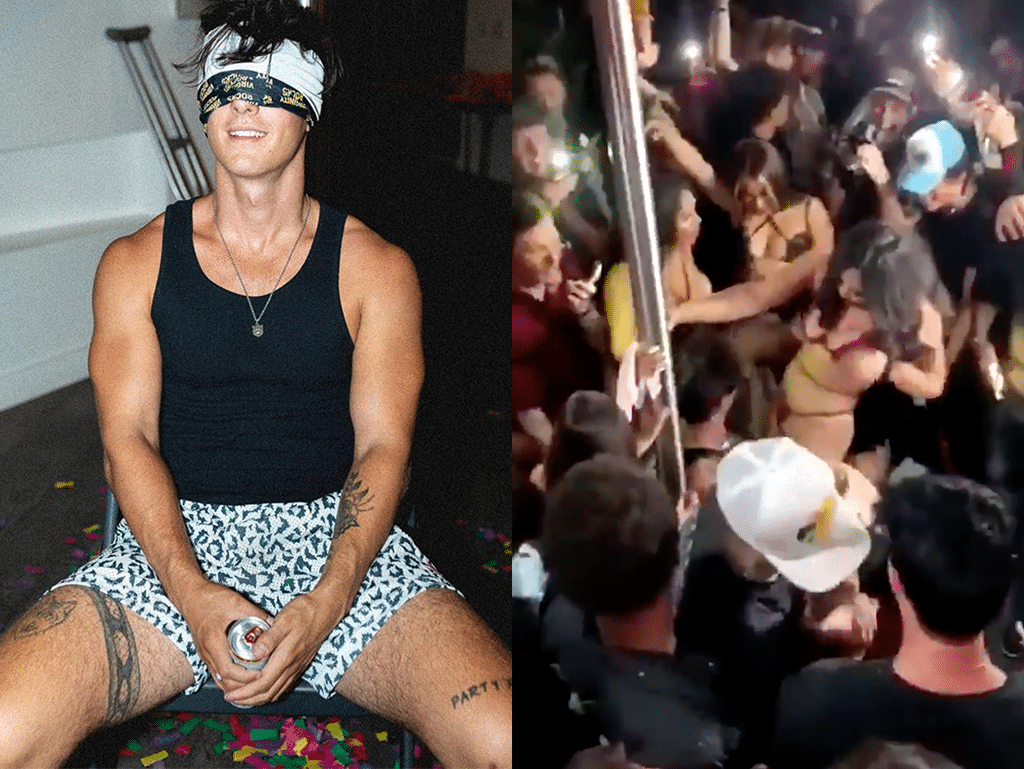 https://twitter.com/defnoodles/status/1294650236971884544
https://www.instagram.com/p/CD7KBzPHmfb/
Updated: August 21st, 2020
The Sway boys have come under fire once again for throwing multiple parties this weekend as confirmed COVID-19 cases crack 650,000 in the state of California.
In honour of Bryce Hall's 21st birthday, TikTok's Sway House threw not one, but two, massive parties over the weekend at their Bel Air mansion. The celebrations kicked off Friday— Bryce's actual birthday— with a rager.
Footage from the party shows what appears to be hundreds of guests, including multiple viral stars in attendance. The party allegedly had free-flowing alcohol and surprise male and female strippers. The LAPD reportedly broke up the party around 4AM.
Despite copping backlash from both fans and fellow influencers for Bryce's outrageous birthday bash, the Sway boys didn't hesitate to keep the party going.
On Saturday morning, Bryce shared a clip to his IG story of the Sway kitchen stacked with cases of White Claw and bottles of vodka saying, "We might need more for tonight. Hey, happy birthday to me."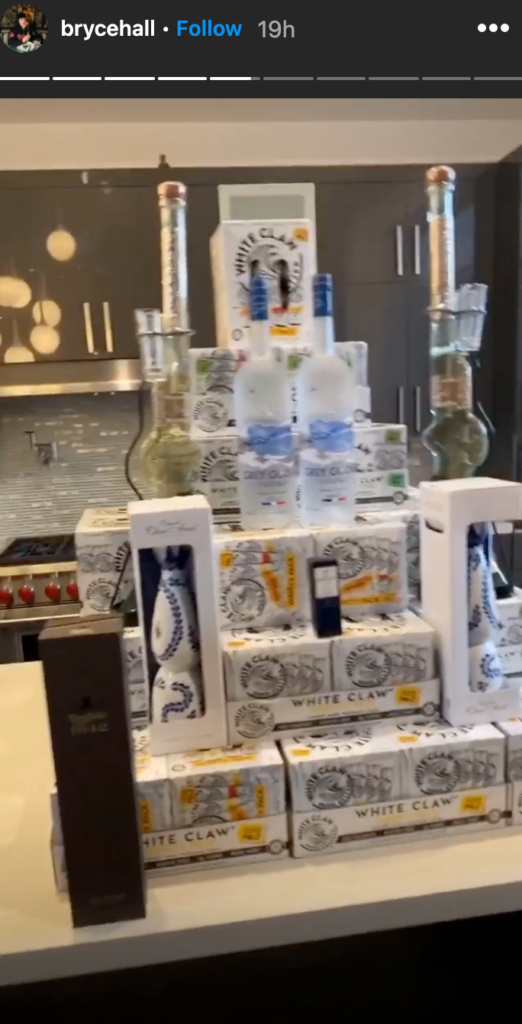 Twitter user @emptypittyparty compiled a comprehensive list of the influencers that appeared to be in attendance at Bryce's Friday bash. The list includes Josh Richards, Blake Gray, Olivia Ponton, Jaden Hossler, Avani Gregg, Anthony Reeves, Madi Lewis, Kio Cyr, Tayler Holder, and FaZe Banks.
Addison Rae was not in attendance, who confirmed to The Hollywood Fix that she and Bryce are "still friends" but focusing on themselves right now.
here's the finalised list, enjoy lmfao? pic.twitter.com/b1dY5Rjxtr

— b ??‍♀️ (@emptypittyparty) August 15, 2020
Bryce's birthday celebrations are amongst many parties influencers have thrown in L.A. during the global pandemic. This week alone, TikTok and YouTube stars attended parties at Not A Content House, Team 10 House, The Hype House, and Clubhouse Beverly Hills. Danielle Cohn also threw a party for her boyfriend, Mikey Tua, this weekend.
Social distancing did not appear to be in effect and no masks were in sight at any of these gatherings.
In late-July, multiple influencers apologised for attending parties after a flood of backlash— most notably, Larri Merrit's birthday party at The Hype House. Amongst those who apologised were James Charles, Tana Mongeau, and Larri himself. Tana Mongeau has continued to go out despite promising otherwise.
And it doesn't sound like the partying will stop any time soon.
In early August, The Hype House manager Thomas Petrou told The New York Times that influencers can't stop partying because it's for work. "Our jobs are to entertain people," he said. "We live with groups of people, and we are all intertwined for work. We can't put our entire lives on hold for a year and not make any money."
Many feel strongly that people should stop dragging viral stars for partying and "let them live" their lives.
On August 20th, the Mayor of Los Angeles responded to the backlash, announcing he authorised the city to disconnect the Sway House's utilities in an effort to stop the parties.
But with a rapid infection rate and nearly 800,000 deaths globally, these influencers should be held accountable for the message they send to their young fans and the lives they are putting at risk.