@addisonraee
https://www.instagram.com/p/CBRd4NKHWiU/?utm_source=ig_embed
https://www.instagram.com/p/CB94CPon67P/
https://twitter.com/whoisaddison/status/1290417899572563968
We can't keep up with Braddison!
After much speculation since consistently hanging out in October, the pair have recently confirmed they are again, officially dating. Addison Rae made the announcement with a series of steamy images, posted to her Instagram grid, driving to a Q&A vlog in the link in bio, where Addison says, "he asked me out on October 13th…to be his girlfriend."
See below for a full timeline of the Braddison rollercoaster.
The pair were first linked back in December 2019 after some public PDA and reportedly spending Christmas together, however by late-January Bryce confirmed via Twitter that the stars were not dating.
Fast forward to May when signs started popping up all over the TikTok-sphere that the two had reunited. While they never made an official announcement, the couple did eventually confirm their relationship.
Now, it seems things might be off-again for Addison and Bryce. Here's everything we know about Braddison's current relationship status!
Addison supported Bryce when he got arrested
Bryce Hall and fellow Sway House member Jaden Hossler made headlines in late May after the two were arrested on drug-related charges in Texas. Shortly after, rumours began circulating that Addison bailed Bryce out of jail. Though Addison never confirmed this rumour, she also never denied it.
Addison and her mother actively support Bryce on Twitter
Prior to rumours of their reunion, Addison's mother Sheri tweeted, "Stan Bryce Hall for clear skin" seemingly out of the blue.
Then, in early June Bryce tweeted, "Ugh Addison." Bryce quickly followed it up by clarifying that Addison tweeted that herself, confirming the two were together and that Addison felt comfortable enough to take his phone.
Sheri also replied to Bryce's tweet, writing, "Love her for that." It has since been deleted.
Addison's spending lots of time at Sway House
After their breakup in early 2020 (if you can even call it that), the pair stopped creating content together. Fast forward a few months, and the two have been posting a ton of TikToks together— most of which are shot at Sway House! Addison seems to be spending a lot of time at Sway, where Bryce resides with a handful of other viral creators.
Bryce has defended Addison…multiple times
Over the last few months, Addison's been the subject of multiple misogynistic comments from fellow TikTok stars— most notably in Isaak Presley and Sebastian Topete's 'smash or pass' video. Bryce immediately got involved, unfollowing both creators and calling their apologies and their content "trash." He also had a very public Twitter feud with Sebastian which resulted in Bryce showing up at their house reportedly looking to fight.
Addison joined Sway at a BLM protest
Both Addison and Bryce have been very vocal about their support of the Black Lives Matter movement. On June 4th, Addison joined Bryce and his roomies at a BLM protest in L.A. None of Addison's Hype House gals seemed to be in attendance.
Josh Richards calls Addison Bryce's girlfriend
In Bryce's latest YouTube video called "I confronted Josh and Jaden for leaving," he jokes with former Sway House member Josh Richards about getting more views than him. Josh replies saying, "This guy's lucky he has Addison as a girlfriend to give him views." AND BRYCE DOESN'T DENY THE LABEL!
Addison and Bryce went on a dinner date
Possibly the confirmation we've all be dying for, most recently Addison and Bryce were spotted out to dinner in L.A Saturday night. Bryce posted a photo of Addison on his IG story, while fans also grabbed a clip of the two at the table, confirming they were alone.
Addison archives all photos with Bryce
This is where things take a turn. After publicly confirming their relationship on social media and to various paparazzi (The Hollywood Fix — we're looking at you), the couple seemed to be going strong until Chase Hudson's infamous Twitter note accusing the Sway boys of cheating on their girlfriends.
Though Chase didn't personally accuse Bryce of cheating, the note sparked tons of rumours about the TikTok stars as well as many attempts to "expose" Bryce as a cheater.
A few weeks later, Addison archived all photos with Bryce on Instagram.
Addison says they're "handling things privately"
In early August, Addison tweeted a photo of her and Bryce sitting in a car with the caption, "handling things privately and off social media just like you guys said." This seemingly confirmed for fans that the two were having issues and a potential split was on the horizon.
Months later…they might be back together?
After months of radio silence, Addison and Bryce began posting TikToks together again at the end of October, leading fans to speculate the stars are possibly back together.
While the two have remained vague, Bryce did confirm on the BFFs podcast with Josh Richards and Dave Portnoy that he and Addison are "hanging out."
On Halloween, the TikTok stars seemingly addressed rumours when they packed on a little PDA for Addison's IG stories after going to the gym together.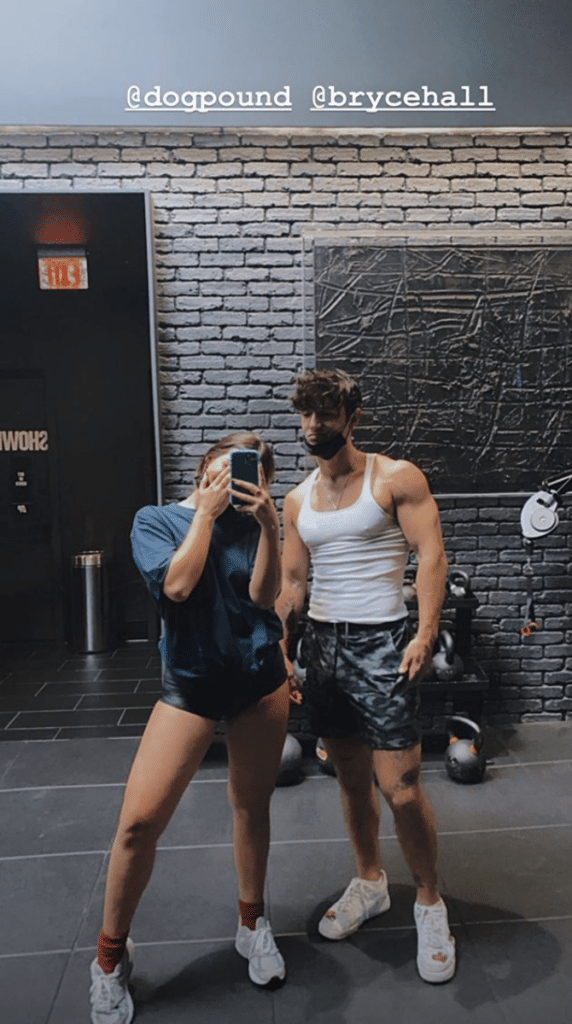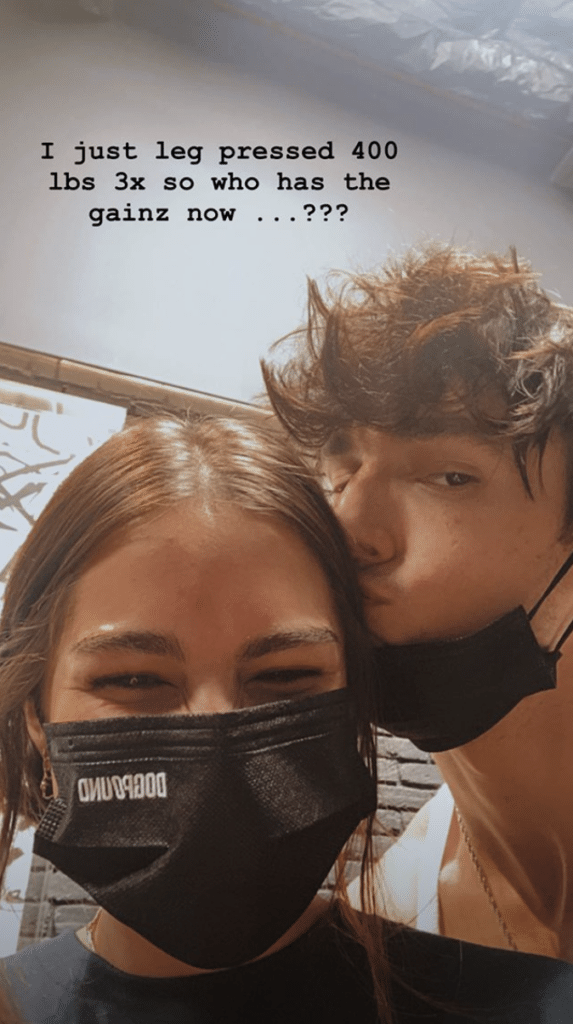 Addison & Bryce confirm they are officially dating
After months of speculation from fans and many a TikTok crossover, Addison and Bryce confirmed they are officially dating!
In a Q&A vlog, titled "The Truth About Us", the couple responded to the question "Are you dating?", Addison saying, "he asked me out October 13th…to be his girlfriend." Bryce saying "this is our second time dating, it's been more than three days…so it's kind of successful because it's been more than three days."
"We've been dating for almost two months," Addison contributed. "So, we are dating officially, and this is going to be really interesting to see where this goes."
Addison linked the vlog in her bio on Instagram, after posting a series of steamy pics on Instagram, further confirming the pair are now very publicly together.
Guess we can expect to stay on this #Braddison rollercoaster for at least a big longer.