Instagram / @shanedawson
Original Publish Date: November 2nd, 2022
After two and a half years of being mostly offline, Shane Dawson has returned to his documentary-style content on YouTube. Earlier this month, Shane released the first episode of a new multi-part series on his relationship with Jeffree Star and their lives post-cancellation. Last week, Shane posted the second instalment to his YouTube channel and today he shared the final episode of the series titled, "The End Of Jeffree Star and Shane Dawson."
And don't worry, we watched it, so you don't have to.
For starters, some context. It's August 2, 2018, and Shane has just premiered the first episode of five-part docuseries covering one of the internet's most controversial personalities, Jeffree Star. Exploring Jeffree's Myspace fame and cosmetics company, Shane's series garnered millions of views, reinvigorated his YouTube channel, and further solidified his online presence.
Fast forward to October 2019, Shane premiered a sequel series titled the 'Beautiful World of Jeffree Star.' Documenting the creation of the Conspiracy collection – a collaboration between Shane and Jeffree Star Cosmetics – the series and products were wildly successful. Over one million Conspiracy eyeshadow palettes sold out within 30 minutes, and the series has amassed over 140 million views to date. However, this series marked Shane's last documentary before his mass cancellation the following year.
In early 2020, multiple resurfaced videos and photos began circulating of Shane engaging in racist jokes, blackface, sexualising animals and minors, and saying the n-word. Thinking back to the political landscape at the time, with the death of George Floyd and the Black Lives Matter protests, Shane faced severe backlash. He was criticised for his close relationship with Jeffree Star, who had made numerous racist comments in previous years, and was also exposed as a key player in the attempt to ruin James Charles' career during the BYE SISTER saga. Shane posted a video titled "Taking Accountability" on June 27, 2020, before going silent online for almost a year.
Episode 1: 'The Cancelled World Of Jeffree Star and Shane Dawson'
While Shane has previously addressed his cancellation, the first instalment marks the creator's first time getting candid about the matter on his YouTube channel. This episode of the series focuses on "The Mind of Shane Dawson" before moving to his relationship and experience working with Jeffree.
Though two and a half years have passed, the video is reminiscent of the earlier series, with Shane's videographer, Chris, following the creator around as he chats with his partner, Ryland and makes self-deprecating jokes.
However, a few things have changed since 2019. First, the creator shared that he and Ryland are expecting a baby and are currently going through the surrogacy process. The couple has also moved out of Los Angeles, now living in Colorado. Shane, seeking to update his viewers, vlogs a day in his life, taking his pets to the vet and visiting Ryland's family.
Shane also notes that he has taken a step back from social media. When Chris asks Shane whether his creative process and content have changed since his cancellation, he shares, "I am less stressed… I feel comfortable. I'm not like nervous about like saying the wrong thing. I don't watch anything that has my face in it … I don't have Twitter. I just kinda live my life."
After arriving at Ryland's childhood home, Shane asks his family to throw out personal questions that he "would ask if I was doing a series about myself." Reflecting on the allegations that Shane collaborated with Jeffree as a "money-grab," Vicki (Shane's mother-in-law) asks him to set the record straight.
"If I wanted to do a money-grab…[there were] so many easier ways. I wouldn't have done a year-long documentary about it. I wouldn't have spent my whole life editing it. I wouldn't have almost lost my relationship over it… my passion was that series," Shane responds.
He explains that he "overhyped" the financial aspect of the collection in the series, noting, "I did not make anywhere near what people think I made … people thought I made 10, 20 million dollars on it, I did not."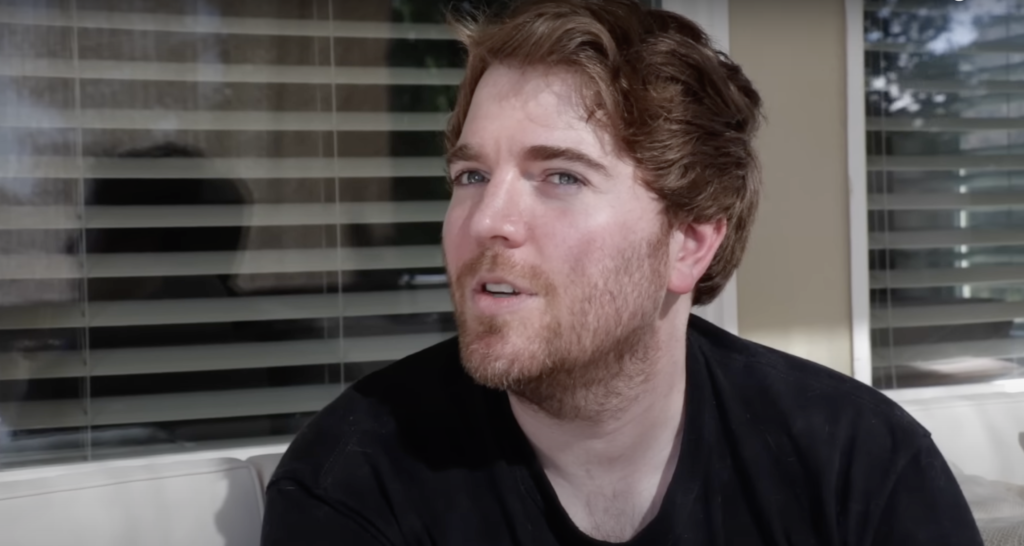 With Shane as the subject of this episode, the video jumps back and forth between the present day and early 2020 (pre-cancellation). The flashbacks follow Shane and Jeffree as they make a second palette, riding on the high of the Conspiracy collection's success.
"Me and Jeffree were going to do another palette, and we literally made it… We don't have the finished packaging, but we have the actual palette, and that was back in, like, February 2020." Shane goes on to say. "Then, obviously, everything happened and then on top of that COVID and just so many other things, so I ended up saying let's not do this."
Throughout the first episode, the two creators go to the Jeffree Star Cosmetics lab, deciding the palette's colour story and swatching potential shades. Where the Conspiracy Collection was "Shane to the f—ing core," the second palette combined the two creator's aesthetics and personalities, Jeffree explained. In fact, one of the clips shows two new shades called "Scorpio" and "Cancer" in honour of each creator's astrological sign.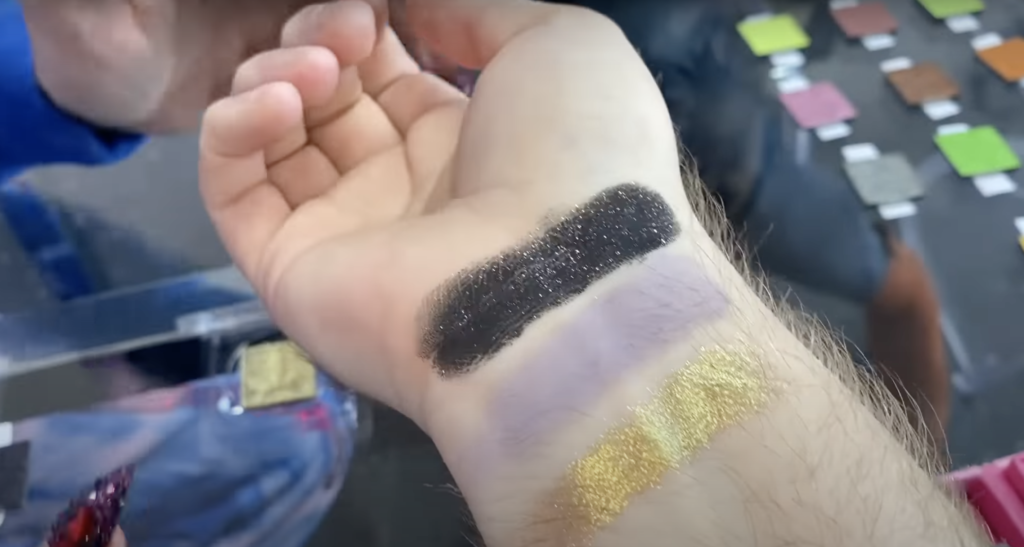 The first instalment ends with Shane texting Jeffree, asking him whether he is legally allowed to show the palette on his YouTube channel. While Jeffree is quick to approve Shane's request, he also notes that "it would be more impactful if we were sitting face-to-face." With that, Shane, Ryland and Chris decide to visit the Star Yak Ranch in Casper, Wyoming, concluding the episode with a travel montage.
Episode 2: 'The New World Of Jeffree Star'
Episode 2 begins with a video from December 19, 2019, with Shane driving up to see Jeffree's 14-million-dollar home in Los Angeles. Watching spliced clips of Jeffree's mansion and Shane preparing to visit the influencer in Wyoming reminds viewers just how much has changed in the past three years, something the two creators spend much of the episode discussing.
In the first present-day clip of Shane, he reveals that Jeffree hopes to share a "huge life change" in the series.
"I'm really nervous… this went from like 'Oh let's go see the yaks' … and now it is literally a very big deal for him personally, and he is trusting me to be a part of this moment," Shane explains.
In classic Shane Dawson fashion, the creator waited until the last three minutes of the video to drop the bombshell that Jeffree is quitting YouTube. But before we get into that, let's recap the episode.
The first part of the video follows Shane, Chris and Ryland as they get ready to visit Star Yak Ranch – a place that is a far cry away from Jeffree's Los Angeles mansion. Alternating between clips of Shane travelling to Casper and flashbacks of the second palette's creation, a voice message from Jeffree plays in the background.
"I'm so excited to see you. I am also really nervous because I can't believe we are going to show our baby. To feel so excited and then to have such disappointment has been a lot, so I am ready to dive in," he says. "I'm nervous, I'm scared… but creating this felt so magical, it felt so right, and I think that the world deserves to see it… I am so glad that you are finally coming here. I can't wait to talk about everything, and I am so ready to just rip the Band-Aid off."
When Shane, Chris and Ryland finally make it to Casper, Jeffree and his assistant Madison pick them up from the airport, ready to drive up to the ranch. With Jeffree wearing a matching tracksuit set and cracking jokes, the series picks up almost exactly where the creators left off in 2019.
The remainder of the episode offers insight into Jeffree's life as a beauty mogul turned yak farmer. In the past few years, it's clear that Jeffree's world has changed completely. He no longer lives in an eleven-bedroom mansion, has sold most of his Birkin collection (which he shares went for "millions" of dollars) and now owns 150 yaks. When Shane asks Jeffree about his decision to move to Wyoming, he relayed the toll living in LA took on his mental health and happiness.
"I wanted to be in the middle of nowhere, and my soul was telling me to be more grounded… I have moved really quickly of shedding things, like I don't want 5000 purses anymore," he explains. "I became so disgusted with it all and didn't want to be surrounded by all this materialistic shit… I just really had a whole self-realisation moment and grew to the next level, like mentally"
While Jeffree continues to create content, mostly for TikTok and YouTube, his day-to-day life is preoccupied with his businesses and, of course, his 600-acre ranch. However, like Shane, Jeffree took a step back from social media after his mass cancellation.
"I post once a day, I don't look at the comments," Jeffree tells Shane. "Now I just post, live my life and hang out with my animals and enjoy this f—ing nature."
With the decline of the YouTube beauty community over the past few years, the type of content Jeffree makes today differs from his previous videos. In the episode, Jeffree speaks to the rise of short-form video and the death of beauty YouTube, citing this as one of his reasons for leaving the platform.
"People don't go to YouTube anymore to see [makeup collection] reveals. They just go on TikTok. It's like YouTube for beauty is being 'Myspace'd'" he goes on to say. "I'm not in love with it [TikTok]. It's not inspiring, but I think it can be fun, but I actually did enjoy long-form content."
Jeffree shares that, at the time of filming, he is due to post two more videos on his channel, and then he is quitting YouTube.
"We already did it all, I did every makeup review, every tutorial, every video, every surgery, we did f—ing makeup in hot air balloons and on a raft in Montana… like who can top any of that, like I already did it all. So it's time to hang up my hat and focus on other things," he says.
While many long-time viewers of Jeffree stopped engaging with his content after his cancellation, his decision to quit YouTube is significant. Being one of the most prominent creators of the golden age of the beauty community, Jeffree leaving YouTube truly marks an end of an era.
Episode 3: The End Of Jeffree Star and Shane Dawson
With the previous episodes building excitement for the big reveal of Shane's unreleased collection, the final instalment begins on February 24, 2020, with the two creators discussing potential names for the palette.
We watch as Shane and Jeffree relax by the pool, swatching shades with Shane reading from a list on his phone.
"Prophecy? Doomsday?" Shane asks before Jeffree responds with, "That's a sick word… The Doomsday Palette."
The video then jumps to the present day with the creators sitting on a boulder in the middle of Star Yak Ranch, about to show the eyeshadows for the first time. But right before Shane opens the palette, the clip cuts. Consider us teased.
Throughout the episode, the creators discuss Jeffree's path forward, with Shane initially hoping to convince him to stay on the platform. However, Jeffree remains committed to his decision, explaining that YouTube is no longer a source of creative fulfilment and enjoyment.
"It isn't about being cancelled and not being popular enough anymore… .it's just how you navigate in a new world… Reels and TikToks are the only things that get views," Jeffree shares. "It's just not fun anymore… They took the fun out by making me the f—ing villain… why would I be on a platform where people think I'm a piece of shit."
Later, in the final interview of the series, Jeffree notes how YouTube was initially a way for him to expand Jeffree Star Cosmetics. But, unlike Shane, YouTube was never Jeffree's whole thing.
"When I started my brand, I was like, 'Wow, what is this whole beauty trend on YouTube?' and I just put my foot in the door," he tells Shane. "I entered a community and made it better… me, and you showed the world how to make makeup and the real truth behind the curtain."
While Jeffree is quitting YouTube, he is not leaving social media for good. The episode shows Jeffree having a creative meeting with his social media manager, Jacqueline. From discussing potential TikTok ideas to trending audios, we watch Jeffree's team plan several transformation-style videos for future posts.
"Gotta stack content so I can get back to Yakin" Jeffree jokes.
Of course, the final instalment of the series is focused on more than just Jeffree's aspirations for social media. He also takes Shane, Ryland and Chris to Fire Rock Steakhouse – one of the restaurants serving a Star Yak Ranch burger in Casper. Later in the episode, Jeffree even introduces Shane to some of his pet yaks.
When asked about his plans for his yak business moving forward, Jeffree says, "I really want to go full everything… I want to have a retail location, and then I really want to make a healthy fast food restaurant, a simple menu and it's just all yak."
The two creators finally reveal the story behind the Doomsday collection to conclude the series. According to Shane, they started working on the palette before the Conspiracy collection had even been released. The creators had spent around six months in the lab testing and creating new shades, right before COVID and their mass cancellations hit.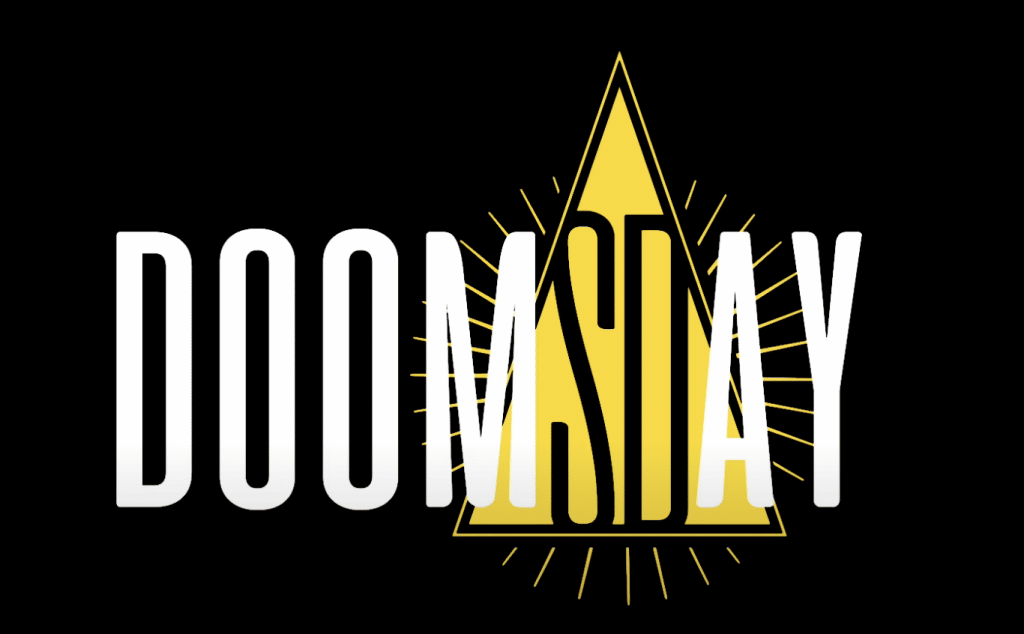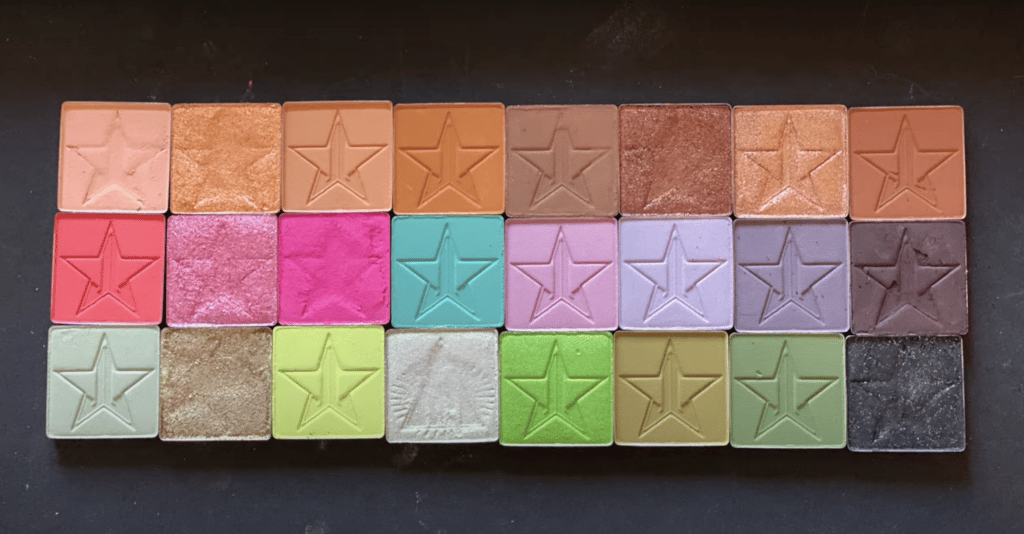 Ironically, there was a "biohazard" theme to the collection. Shane had floated the idea of having the pig mirrors wear gas masks and had 'World War Tea,' 'Survival of the Thiccest,' 'QuaranTEAn' among the eyeshadow names in the palette.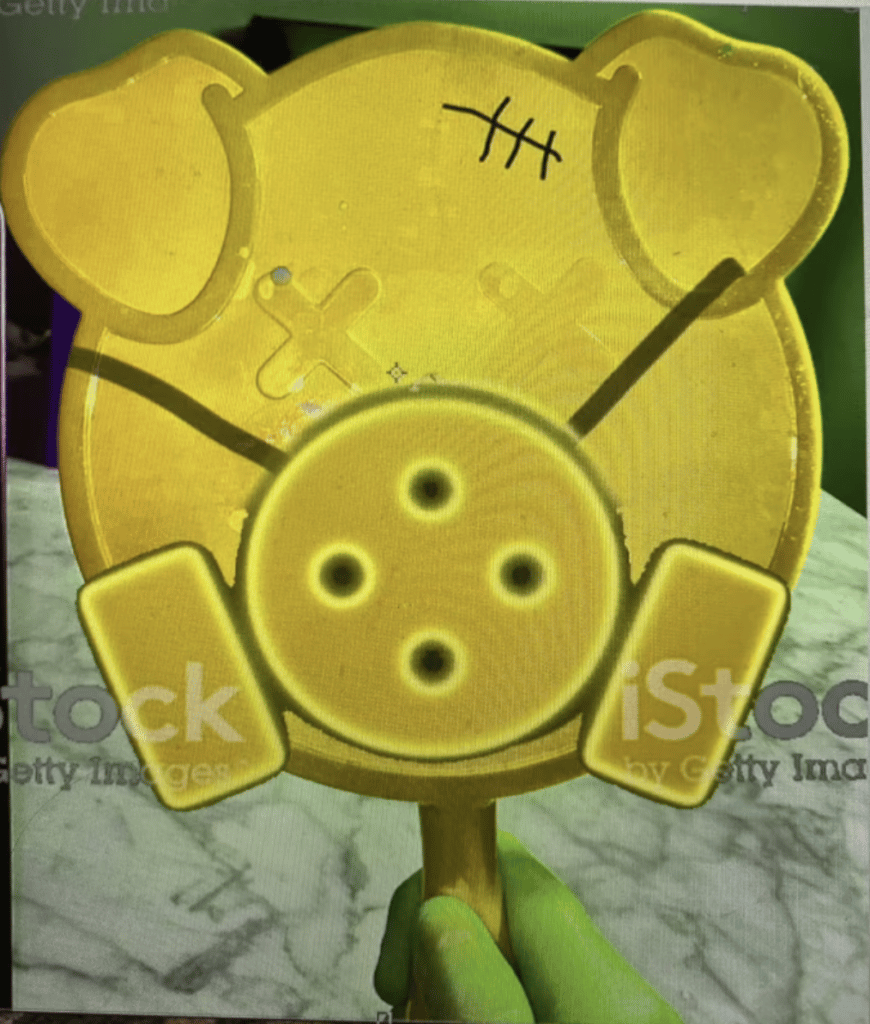 Shane goes on to explain why the collection was never released. After COVID and his cancellation, he didn't plan to return to social media, where he urged Jeffree to repurpose the shades in other palettes.
"To be super honest I didn't think I would ever make anything again at that point," he tells Jeffree. "So I told you… you take this palette and you can either put it out or you can repurpose the shades because they are so f—ing good."
The shades intended for the Doomsday palette have since been released in other collections. For instance, in the Blood Money Artistry Palette, the shades Money Heist and Chameleon Fetish were originally Survival of the Thiccest and World War Tea.
In the video's final minutes, Shane admits that he feels some sadness because of how things panned out, but he also believes it was for the best.
"Here's why I am happy about it… I think putting out something called Doomsday is a level of darkness and toxicity that I actually can't handle", Shane says. "I feel like our lives have gotten so much better… that is so not where I am and not where you are, so I am happy that we didn't do it."
While Shane and Jeffree wont be releasing the Doomsday collection any time soon, who knows what is to come.