@jadenhossler / @josiecanseco
https://www.instagram.com/p/CdMQUAjKaNg/
Josie Canseco is setting the record straight.
Following rumours that she hooked up with TikTokker-turned-musician Jaden Hossler while he was dating Nessa Barrett, Josie took to TikTok yesterday to clear her name.
"I've never in my entire life come close to touching Jaden nor am I at all why they split," the influencer wrote in a TikTok comment. "This rumor needs to stop here now. Hella childish."
The rumour that Josie was involved in Jaden and Nessa's split started after fans noticed that Landon Barker, Travis Barker's son, recently unfollowed Jaden. At the same time, Landon also unfollowed Josie— his alleged girlfriend of several months.
The speculation came to a head when it was addressed on the BFFs Podcast yesterday.
"I think [Jaden] fucked Josie, who was dating Landon. That's the unfollow," co-host Dave Portnoy said. "I don't know how Nessa found out. But that doesn't necessarily mean it crosses over. Like Jaden actually could've still hooked up with Josie after he and Nessa broke up and still, Landon Barker would still be mad."
"Yeah, we don't know the timestamps on this shit," confirmed co-host Josh Richards, who previously dated Nessa himself.
While it's still unclear why the TikTok couple broke up, Nessa posted (and quickly deleted) a cryptic Instagram story earlier today that could be in response to Josie's denial.
Her story showed a screenshot of incoming text messages from someone that read, "but ur def making me nervous", "it's a good thing", and "saving u under a fake name lmao".
Some fans are speculating that those are text messages from Josie that Nessa found on Jaden's phone.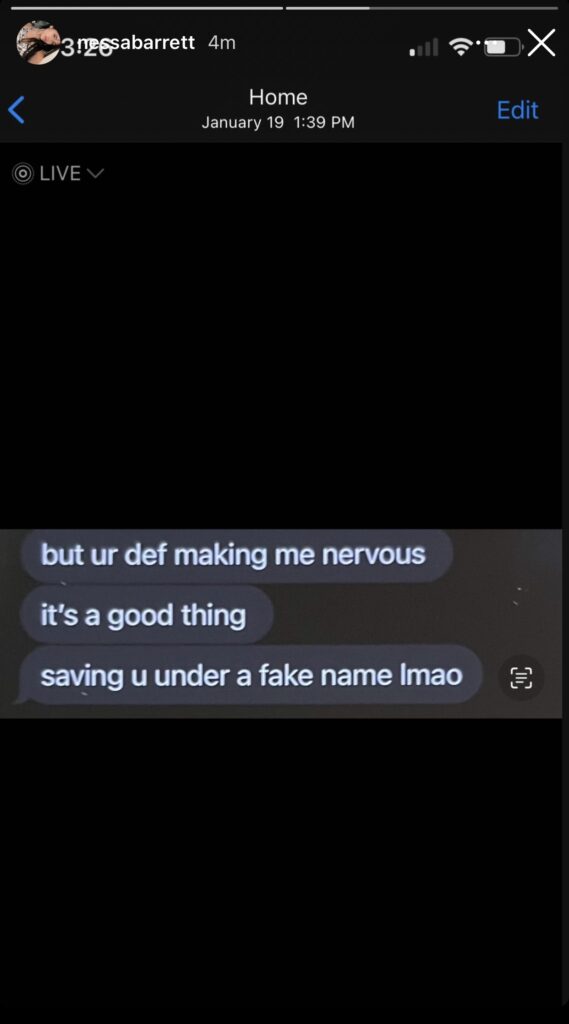 Jaden has yet to respond to all the rumours at the time of publication.