Nessa Barrett / Peach PRC
Nessa Barrett is making headlines once again. And this time, it's for her music.
Off the back of the music video release for her latest single, 'i hope ur miserable until ur dead,' the TikTok star has been accused of possibly pulling too much inspiration from Australian artist Peach PRC — real name Shaylee Jade Curnow— and her music video for the viral hit 'Josh.'
After fans flooded social media with comparisons, Shaylee took to TikTok to showcase the similarities with the caption, "ok miss nessa i see u".
The most notable similarity is how each video starts— with a man turning on the TV to see their ex (Peach PRC or Nessa) singing about them and getting haunted by their spirit while they watch. The concept, lighting, and even the set design are so close it's understandable why Shaylee and her fans are upset.
Though it's unclear whether Nessa or any member of her team pulled inspiration from the 'Josh' music video, the 19-year-old's fans have come to her defense, calling Shaylee's comparison "a reach" and the concept "generic".
Shaylee responded to the backlash in a series of TikTok comments, saying she spent days conceptualising and designing her music video and while she likes Nessa's song, the Sydney-based singer is "bummed a bigger artist" seemingly copied her ideas.
With over 16 million TikTok followers and several high-profile relationships (including her current relationship with Jaden Hossler) Nessa's on the fast track to becoming a wildly successful artist. Her previous single 'la di die ft. jxdn' was a collaboration with former Blink-182 drummer Travis Barker and debuted at #25 on the Billboard Alternative Airplay Chart, landing her a performance on the Ellen Degeneres show.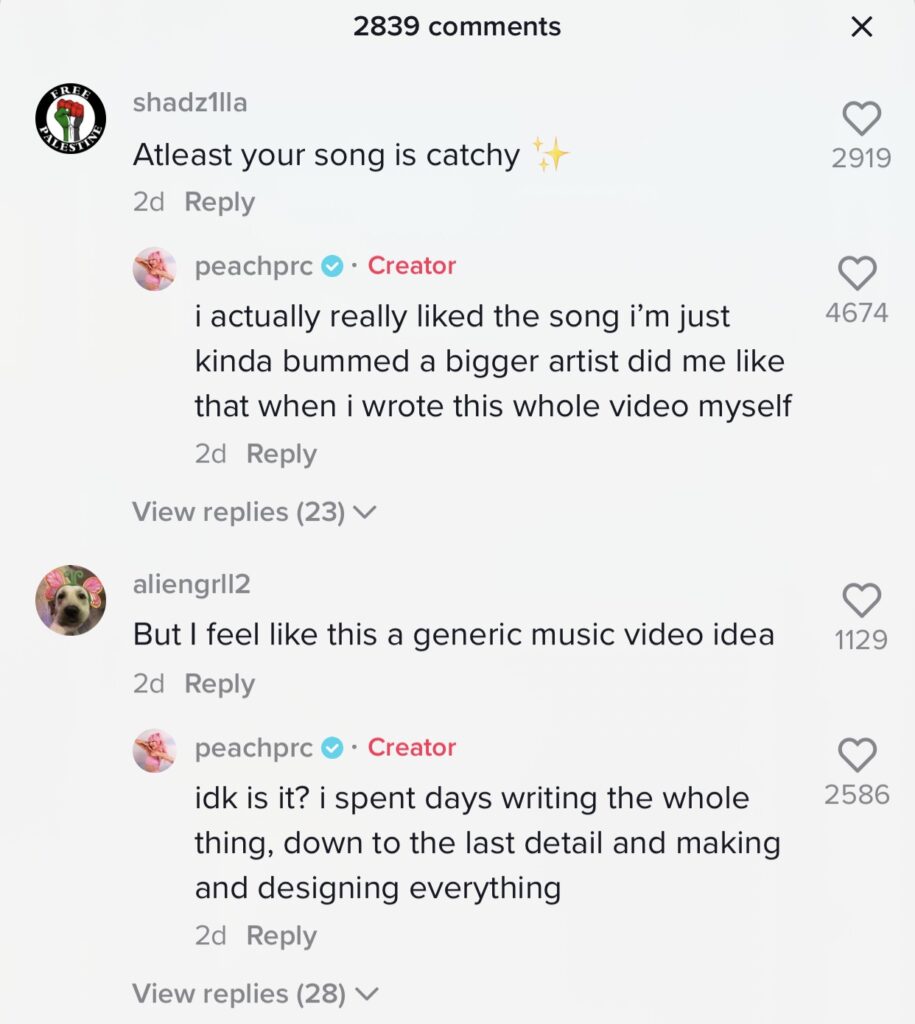 Shaylee when on to clarify her intention behind the TikTok, writing, "once again i'm not coming at nessa, i'm sure it was her team who pitched the idea to her and it's not her fault but as a small artist i'm still bummed… it's not about who's is better. i actually really like her song".
She finished by responding to the haters, "y'all are being so nasty in the comments when i was not nasty to nessa once. i get it i'm absolutely no one but that's kinda my whole point."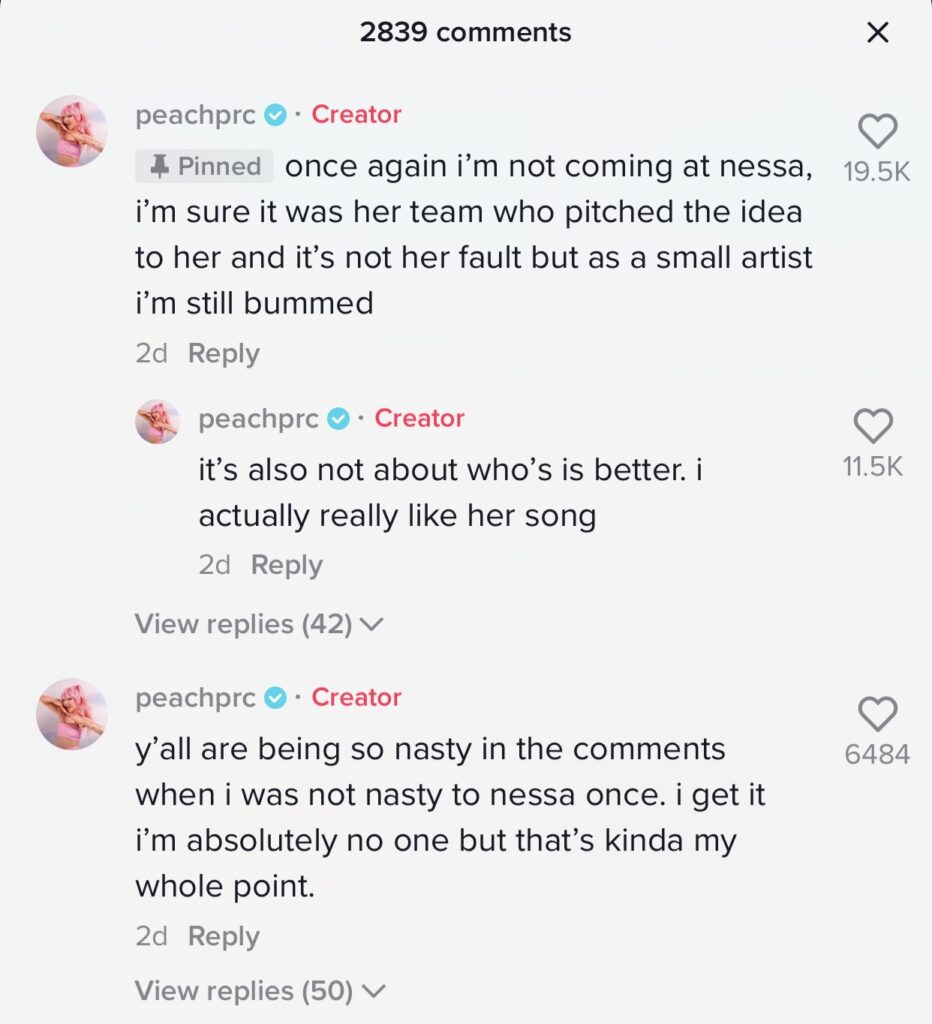 After releasing music independently for years, Shaylee signed with Island Records in Australia and Republic Records in the US off the back of her viral success on TikTok. She released 'Josh' in February 2021, debuting at #38 on the Australian ARIA Singles Chart, and has since released her single 'Symptomatic' in June.