Kershia Peters / Ruchi Page
Faces of Australia is a column highlighting BIPOC creatives to bring you their stories. Creators are asked to collaborate on a makeup look that empowers, holds meaning, or describes their experience as it relates to Australian beauty standards and the Australian beauty industry. Faces of Australia is written and produced by Ruchi Page, with a mission to show the beauty industry how accessible BIPOC talent is across this diverse nation.
Episode 5: Kershia Peters
The brief? Shine and dew. Introducing Kershia Peters; a Melbourne-based, beauty-obsessed content creator.
This episode I chatted with Kershia to gain her personal insight surrounding inclusion in the Australian beauty industry. We are diving into what's working, what's caused BIPOC lasting trauma, and what simply isn't cutting it anymore.
Let's take a quick look at what has shaped the content creator. The 29-year-old moved to Australia with her family when she was 12-years-old. We screamed in excitement after discovering we shared the same birthplace. Kershia was born in Calcutta, India (now known as Kolkata) and identifies as Anglo-Indian. Whilst beauty is now a contributing factor to her identity, the influencer considered herself a tomboy growing up and rarely engaged with makeup.
After one lipstick swatch, the domino effect began and Kershia soon unraveled her inner beauty geek. Like many of us, the beauty world was a place of distraction, comfort, and a creative outlet to escape stress, sadness or anger. This was no exception for Kershia. "There's no right or wrong with makeup. It allows me to freely express myself and be exactly who I am," she told me. This statement spoke to me as a consumer and creator, the influence and power from the beauty industry to make individuals feel good is transformational and everyone should be entitled to feel this type of liberation when using makeup. However, through deeper conversation, Kershia and I swiftly acknowledged that the Australian beauty industry is selective in that aspect.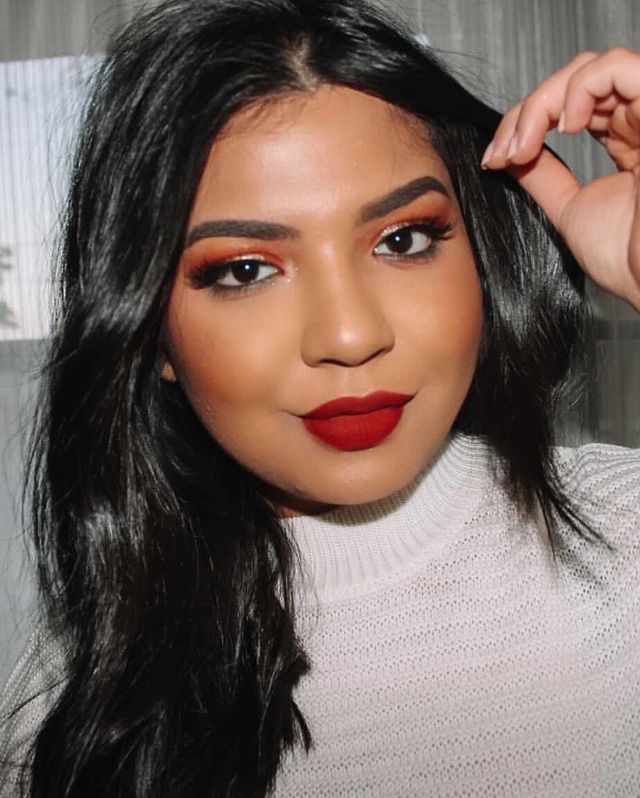 Let's talk foundation. I wanted to take a look into a Kershia Peters makeup shopping day. Lipsticks, blushes, highlighters were top of the list— but the main concern was the dreaded foundation hunt. Being forced to mix and match these base products in an attempt to achieve a "close enough," she said was "extremely frustrating and difficult." From high school dances, to entering university, to socialising and meeting boys, the beauty creator recalls prime events where she wanted to feel "confident and happy," yet toyed with thoughts of "if only my skin was a little lighter, I would be able to find makeup to match my skin."
Kershia reminds the beauty industry that "inclusion needs to remain consistent and inclusivity of all shades and ethnicities should be at the forefront of each product made by beauty brands." I couldn't agree more.
Inclusion is not a trend, it is a requirement that must be met.
As the years went on, Kershia continued to feel like an inconvenience to the beauty world. This sadly strengthed her desire to have fairer skin. Kershia often considered using skin bleaching creams to make it easier to find her place in a beauty retail store without the hassle of rejection. Her struggles with colourism in the beauty industry came to a head in 2018 when she was a bridesmaid at a friend's wedding. While getting their makeup done by a professional makeup artist, Kershia observed the other girls of fairer complexions being effortlessly catered to. But when it came to base products and complimentary colours for her deeper skin tone, the makeup artist was confused, hesitant, and incorrectly matched her base shades. Kershia recalls feelings of embarrassment and humiliation, telling me struggled to embrace her confident self that night.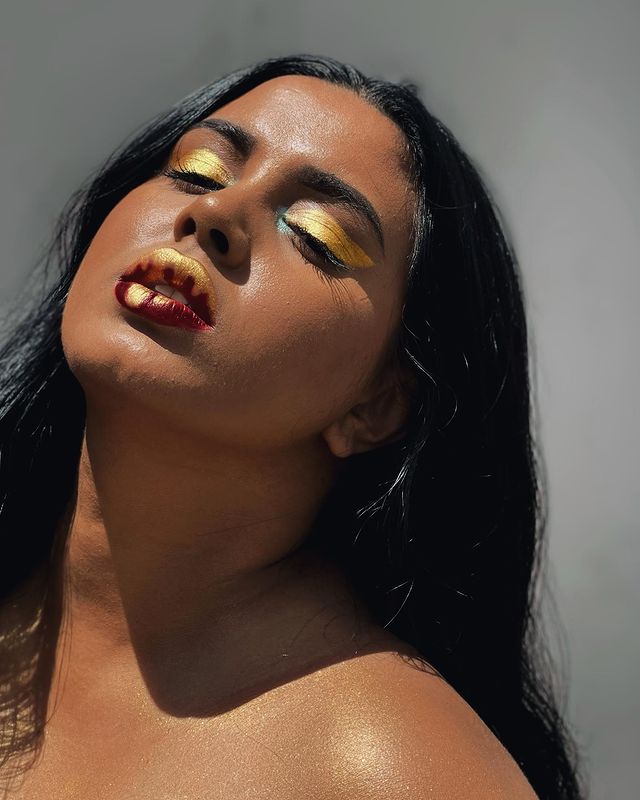 With each story, Kershia told, I could feel myself relating more and more. At the end of our conversation, I asked the creator what she thinks the Australian beauty industry is just not getting right.
Empowered, Kershia said, "It's not enough to put someone who has dark skin on a campaign or an ad or have a number of darker skin-toned creatives promoting a brand." Kershia commends this effort but recognises that it falls under performative action if this is the first and only step. She highlights the importance of consistency in representation, from beauty brand employees to campaign models, we need more than one woman of colour in the room.
"Drugstore lines are not carrying nearly enough of a shade range which is why so many consumers have resorted to indie brands such as Dose of Colors and Beauty Bakerie, who have been around for a shorter period of time, yet have catered to a larger range of skin tones," she explained. We agreed; the key to a successful makeup brand is simple: include the faces of the world in every launch to eradicate colourism, please and thank you.
"I remember when Fenty Beauty launched and her revolutionary campaign for her foundation line. It consisted of various ethnicities and there was a girl with a hijab featured in the campaign. I realised I had never seen someone represented wearing a hijab in a beauty campaign, ever." she finished.
"Those are things people will remember, those are the moments that make people feel part of the brand and in turn commit long term. They feel a sense of belonging and that is special."
– Kershia Peters, content creator and beauty expert