@oliviaobrien
As the term 'creator' becomes a genuine career aspiration (or for some, a wildly lucrative accident (we're looking at you Charli & Dixie)), both creators and consumers have been forced to recognise the role of the platforms themselves in making or breaking the new wave of social media stars. Between competing platforms and new innovations and features coming from every angle– it seems the overarching theme is a desperate bid to stop creators from diversifying, forcing them to stay in their respective lane, rather than branching out.
While YouTube maintains its position as the go-to platform for creators to make money, TikTok is said to be testing e-commerce features, such as live-streamed shopping. Meanwhile Patreon and OnlyFans have skyrocketed in popularity thanks to the allure of consistent income and content ownership for its creators… but when it comes to earning a living, it seems Facebook and it's subsidiary Instagram look to be left in the metaphorical dust.
However, in an effort to bring Facebook back to relevance, the platform's chief executive, Mark Zuckerberg announced on Tuesday that the company is working to launch features on both Instagram and Facebook that will better serve the "creator economy". As reported by Business of Fashion Facebook is said to be building an affiliate program that will allow creators to earn a percentage of the sales from products they recommend to their audiences. This is said to come by way of creator product curations, known as "creator shops", as Facebook prioritises e-commerce moving forward.
In a seeming attempt to keep up with the likes of TikTok, Facebook also announced it will let creators earn ad revenue from videos as short as one minute. It is also said to be expanding it's virtual currency, "Stars", where in a similar model to Twitch and beauty-focused streaming service Newness, followers or viewers will have the ability to tip their favourite creators or join paid subscription groups.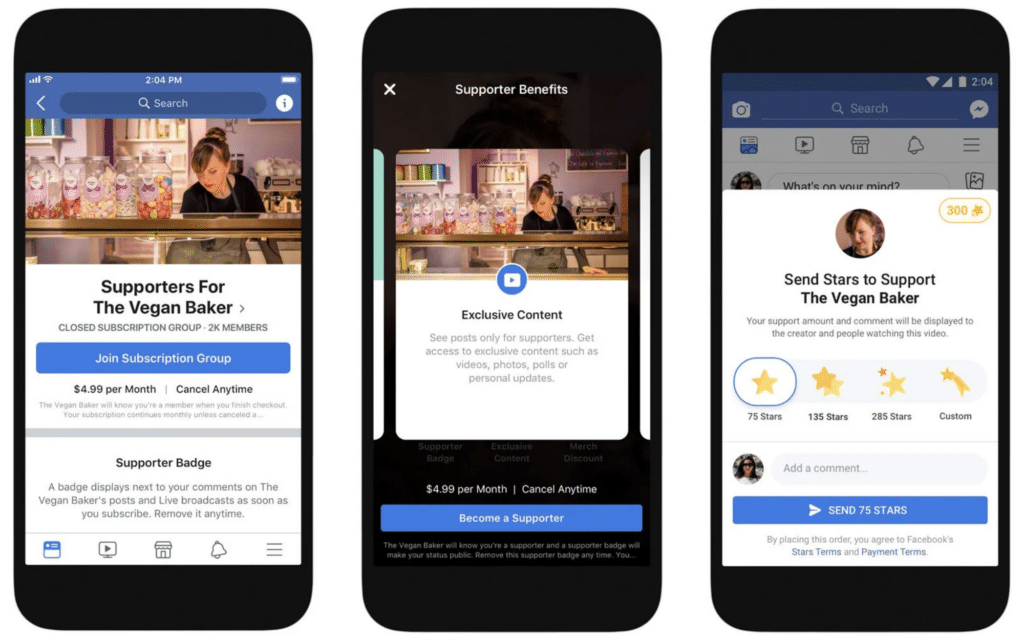 Additionally, Instagram will focus on launching a marketplace to help connect brands with influencers. Head of Instagram, Adam Mosseri explains the marketplace will help to close the gap between the obscene amounts of money larger influencers can charge, while smaller to mid sized creators struggle to make a living. "If we can help with matchmaking, we can help drive more dollars to the smaller creators who can do amazing work for brands," he says.
Facebook has declined to say how much they expect creators to earn or when we can expect to see these features rolled-out. In the meantime we will be waiting impatiently to see what– if any effect the roll out of these features will have on the "creator economy".