When it comes to Instagram's oh-so-popular beauty shelfies sweeping our feed— serums, sprays, and stylish pots are top of mind for curating the perfect viral pic and showcase of an enviable collection.
But now, you can take your bathroom aesthetic to the next level with the latest unassuming product soon to land at MECCA… a non-toxic toothpaste.
Sure, toothpaste doesn't typically scream "glamourous," and that's why we're so excited about this vibey product that's good for both you and the environment.
Enter: GEM— the next generation of oral care.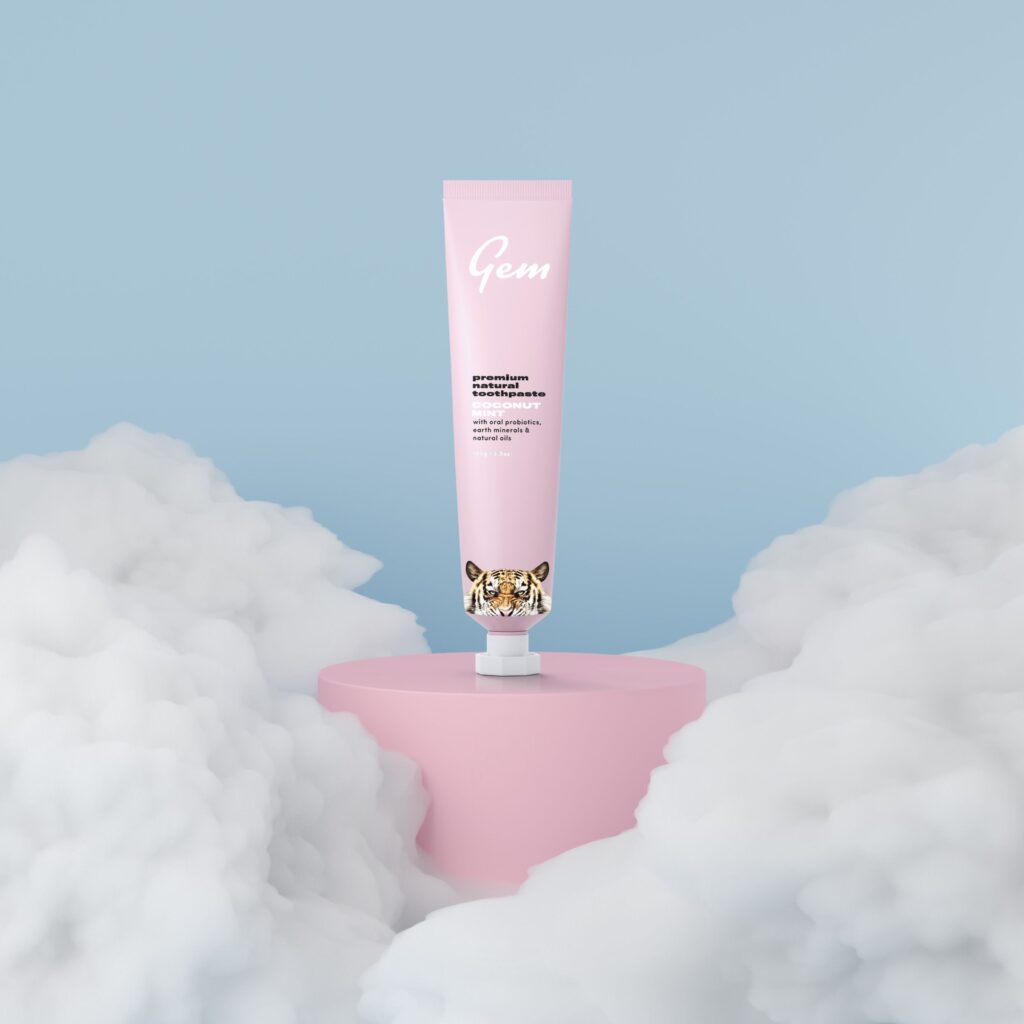 Formulated sans SLS, triclosan and titanium dioxide, GEM toothpaste is flipping the tedium of tooth care on its head by making natural, non-toxic oral care in four unique flavours good enough to eat: Apple Mint, Crisp Mint, Coconut Mint, and Cinnamon Mint.
And though you might be hesitant to swap out your tried-and-true toothpaste for a natural alternative, GEM proudly excludes the Toxic Ten— a list of toxic substances including pesticides, preservatives, and chemicals— that are found in many toothpastes. Some of these substances, like triclosan, have even been banned in hand soap.
Yes, really.
Instead, GEM toothpaste is filled with plant-based ingredients to kill bacteria, freshen breath, strengthen enamel, and foam up just as effectively as its toxic counterparts.
Still not convinced? The four flavours come housed in an array of chic pastel tubes decorated with the brand's signature tiger emblem. It's like soft girl aesthetic meets luxury self-care to totally level-up your beauty arsenal.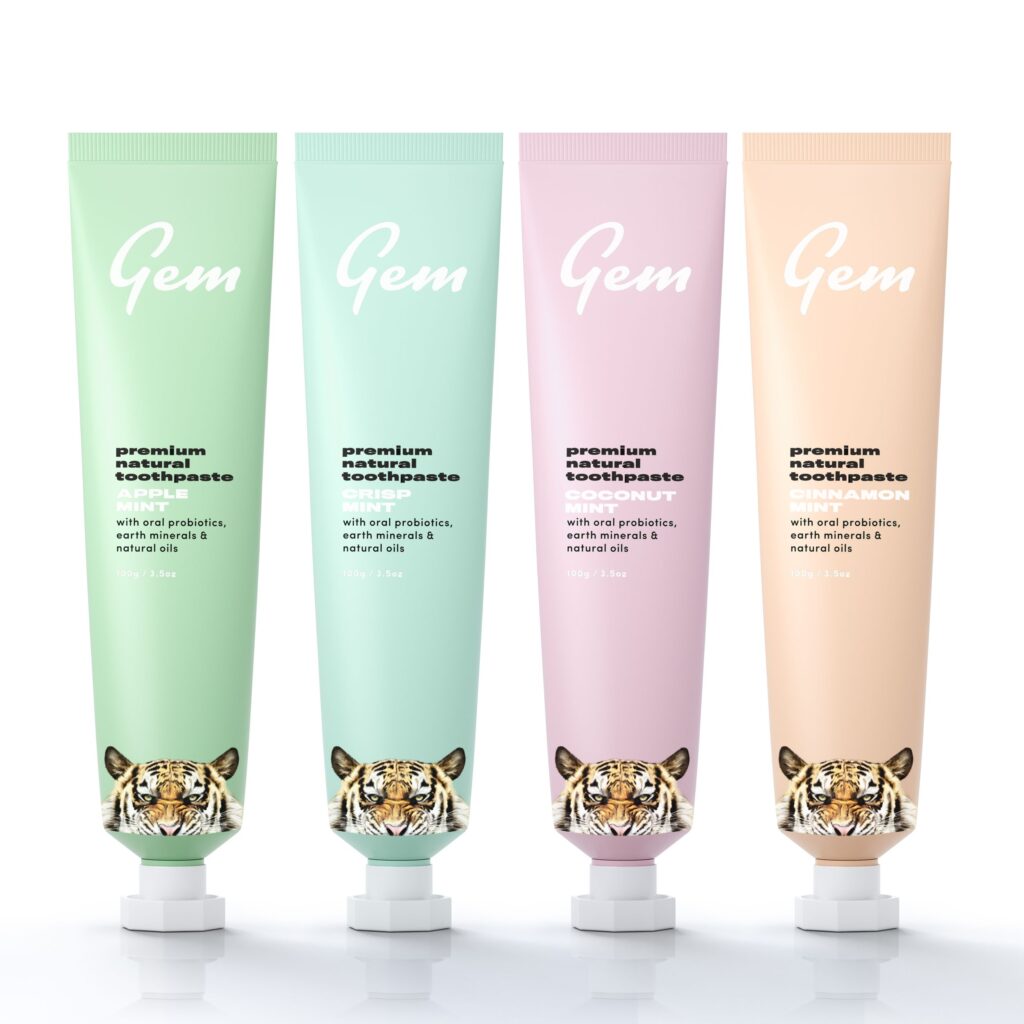 Plus, it the first toothpaste in Australia to be formulated with an oral probiotic. So yeah, you're going to want to try this.
Okay, enough gloating. You can shop GEM's revolutionary toothpaste here, or wait until January 2021 to snap it up at your local MECCA.
If we reference a product or brand on-site, we think it's pretty cool. However, if you click on a link or buy a product through this article, we may get a small commission.