@dieuxskin
Over the past week, internet users have questioned whether TikTok is inflating the views of brands and influencers that have created a TikTok Shop.
TikTok Shop was launched in the United States in September. As a part of the rollout, TikTok introduced a dedicated shop tab, in-feed shopping, and creator-affiliate programs.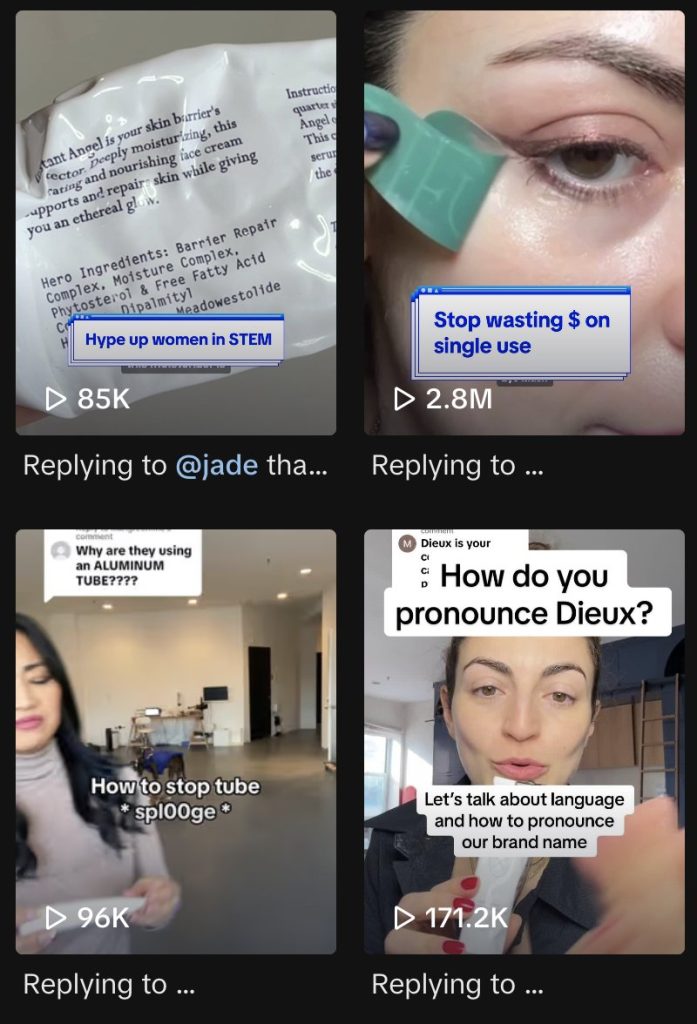 "TikTok Shop empowers brands and creators to connect with highly-engaged customers based on their interests, and it combines the power of community, creativity, and commerce to deliver a seamless shopping experience," a release from the TikTok newsroom reads.
Rachel Karten, a social media consultant and author of the Link in Bio newsletter, is one of the many users who suggest the algorithm might have changed after the launch, noting that the skincare brand Dieux has seen unprecedented growth since creating a TikTok Shop.
"[Dieux's] average video views grew 2,820% after launching on TikTok Shop," she shared in an X thread this week. "Their first TikTok Shop video was posted on September 13th. The 10 videos right before the launch averaged 5K views. And the average views on the 10 videos after launching on TikTok Shop? 146K."
Karten goes on to note that TikTok Shop is already changing "people's relationship with the platform."
A vast number of TikTok users are frustrated by the update — with many claiming that it pushes promotional content, allows for the sale of counterfeit products, and makes the app feel "dystopian." 
Though TikTok hasn't confirmed any increase in sponsored videos, according to Business Insider, approximately 30-40% of videos on the FYP tend to be product-related.
With the introduction of TikTok Shop, it seems the platform is slowly shifting from being primarily entertainment-driven to an e-commerce app— a change that has not been well-received by its users.