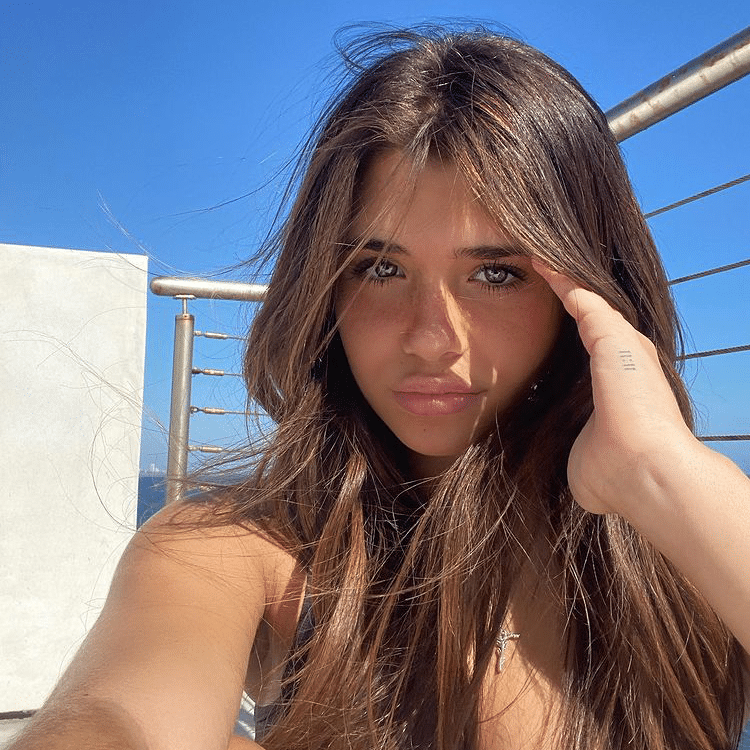 @nessabarrett
https://www.instagram.com/p/CCU6bKbnDIu/?utm_source=ig_embed
Congratulations are in order for Nessa Barrett!
The TikTok star has come out as bisexual in a new video posted yesterday.
The clip, which has over 3.5 million views, shows Nessa lip-syncing to Sweater Weather by The Neighbourhood with the caption "Mhm yes." Though no band members of The Neighborhood are part of the LGBTQIA+ community, Sweater Weather became an unofficial bisexual anthem thanks to Tumblr in the mid-2010s. The song is both romantic yet ambiguous, leading many of Nessa's fans to speculate that she was using the sound as a way to come out.
After nearly a day of speculation, the 18-year-old took to the comments to clarify the intention of the post, writing, "Yes this is me coming out sorry I was too scared to just say it."
The outpour of love from fans has been a welcome change for the influencer, who's spent much of this year entangled in drama.
Nessa first made headlines back in March when then-boyfriend Josh Richards and Sway member Bryce Hall dropped a diss track on Hype House's Chase "Lil Huddy" Hudson after Chase allegedly slid into Nessa's DMs in an attempt to get with her. This was the catalyst for a months-long feud between Chase and Sway House, which led Nessa to another scandal after she and Josh split in June.
Post-breakup, the entire TikTok community exploded when Chase and Nessa hooked up. Chase and on-again-off-again girlfriend Charli D'Amelio were rekindling their relationship at the time.
The aftermath will forever go down in history as the Great TikTok Unfollowing Spree, completely dividing the platform's biggest creators. After receiving copious amounts of hate, Chase was provoked to release a note filled with accusations that multiple TikTok boys were cheating on their girlfriends.
Nessa also faced severe criticism back in April when she posted a TikTok dancing to a verse from the Quran. She apologised for the insensitive video, but not before fans could dig up her old finsta accounts which allegedly provide many examples of times the star has made fun of people who are overweight and have disabilities.
Despite a tumultuous start to the year, Nessa has managed to stay out of the drama in recent months and really seems to be working on herself. The star has certainly turned a corner and we're proud of her for living her truth.