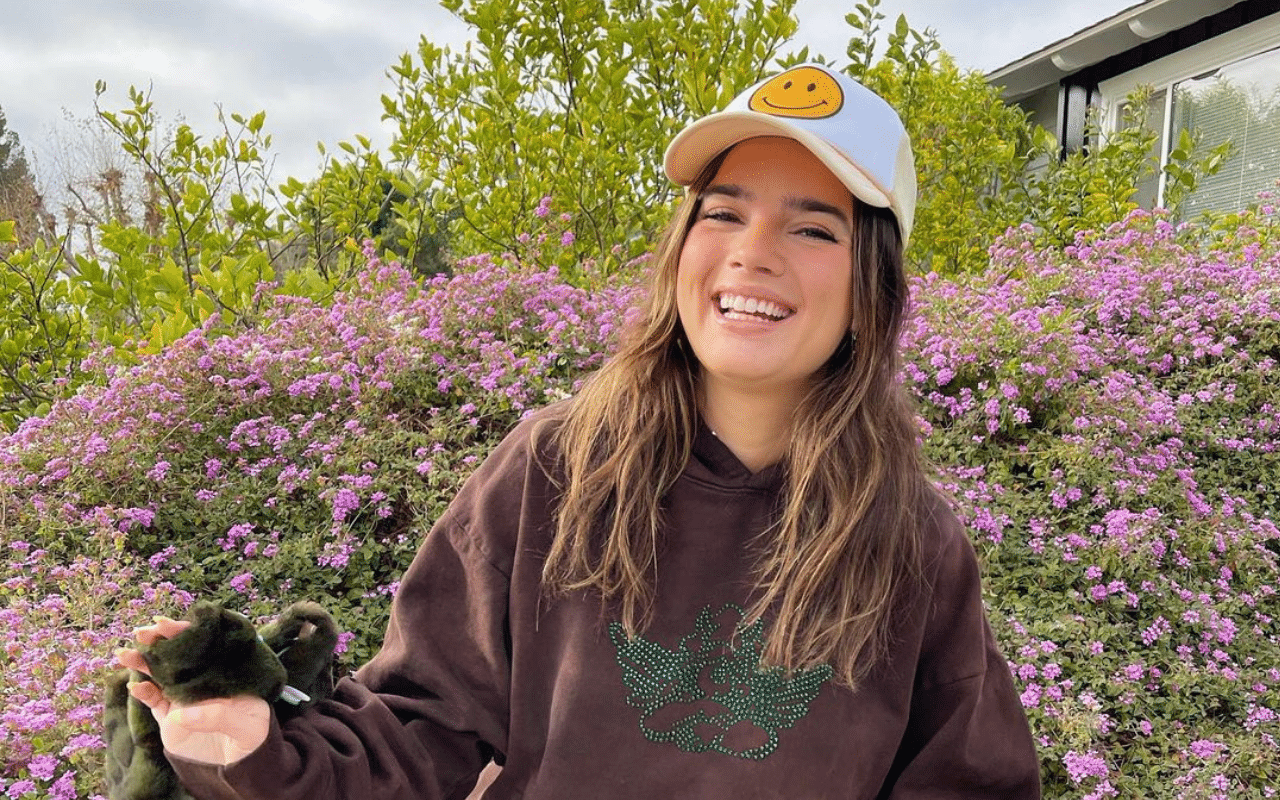 @natalienoel
Despite having posted a brief statement via Instagram story back in March, David Dobrik's former assistant Natalie Noel had been relatively quiet since the YouTuber's public cancellation earlier in the year. Now, she has broken her silence, appearing as a guest on the BFF's Podcast: a weekly show co-hosted by TikTok star Josh Richards and Barstool Sports founder Dave Portnoy. While featuring on the podcast, Natalie fielded questions about her relationship with David, the first time she has spoken publicly since the cancellation.
30 minutes into the episode, co-host Dave asked Natalie for her take on David's public downfall, to which she explains, "It's tough, and I've never talked about it publicly."
"I think everything that happened was really shitty and he's a really great guy…it sucks when you see somebody who's actually a good person being accused of really terrible things", she said.
Dave went on to clarify, "Based on that, it sounds like you stand behind [David] 100%".
Natalie replied, "Yeah, he's my best friend."
"Even the shit that went down, it was really about another dude. Another guy did something. David just happened to be there", she said.
Natalie also alluded to legal obligations, saying, "there [is] only so much I can say right now".
The podcast episode comes only weeks after David's tentative return to YouTube, the vlogger previously having not posted a video since his apology on the 23rd March. The cancellation primarily stemmed from allegations of enabling sexual assault, bullying and fostering a toxic culture within the Vlog Squad. During this period, David lost sponsorships from brands like EA Games, Hello Fresh, Dollar Shave Club, DoorDash, General Mills, Honey, Audible, and his most consistent partner SeatGeek. David also exited his startup company, Dispo, after his lead investor Spark Capital pulled out in light of the scandals.
Issuing multiple apologies across his podcast and main YouTube channel, prior to his hiatus, David vowed to take responsibility for the safety and comfort of people in his care. "I should have been making sure that everybody involved was taken care of and was comfortable," he explained.
Off the back of the BFF's episode release, fans have taken issue with Natalie's statement, that "another guy did something" and "David just happened to be there", quick to leave comments disapproving of Natalie's response.


With David's return to social media, here's hoping he stays true to his commitment to the safety and wellbeing of those around him.