Maddie Ziegler is a lot of things— dancer, actress, model, author, influencer, and Dance Moms alum— just to name a few. At 17-years-old, the multi-talented star has built an impressive resume and an even more impressive social media following of over 30 million strong. Now, Maddie's ready to add one more title to her portfolio of work: Beauty guru.
With a little help from cosmetics giant Morphe.
As the latest viral personality to collaborate with the wildly popular brand, Maddie's diving head-first into the beauty world with her own line of whimsical, dreamy products appropriately named The Imagination Collection.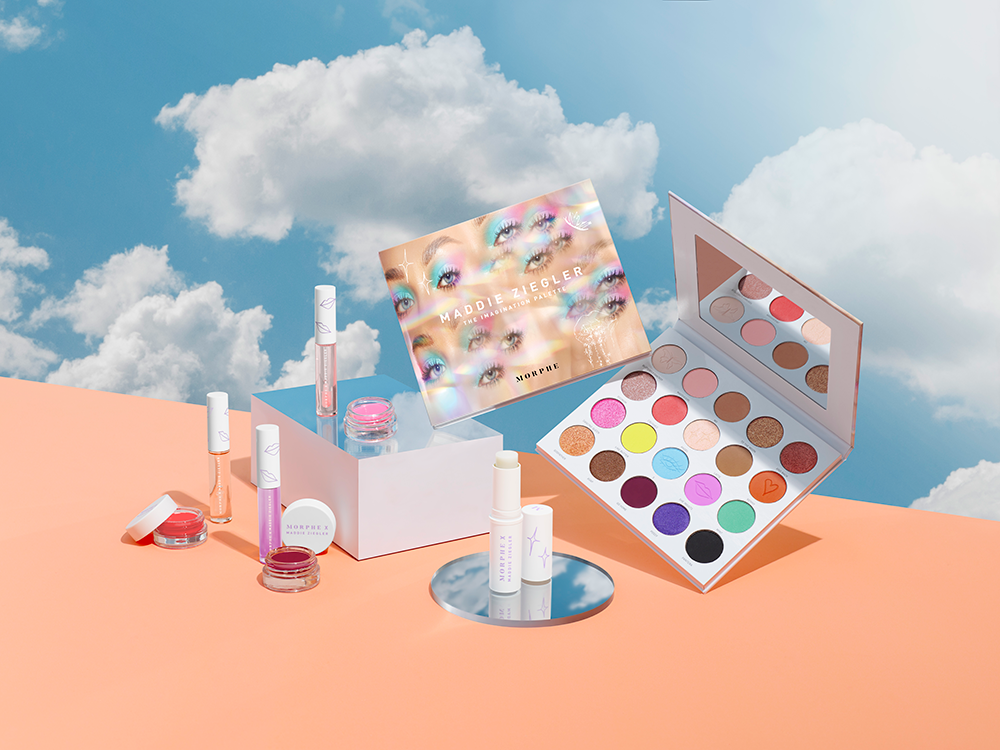 "I couldn't be more thankful to work with such a big brand," Maddie told Centennial Beauty about the opportunity to collaborate with Morphe. "I've always been such a huge fan of Morphe so it's really a dream come true! And the team was even more amazing than I pictured they would be."
A kaleidoscope of pastel tones, butterfly brights, and shimmery hues, The Imagination Collection is unlike anything Morphe has done before. Think, soft girl aesthetic meets everyday-wearable glam.
"I had this idea for my makeup collaboration to have bright and bold shades," she says of her inspiration behind the line. "So that's where the inspiration came from and we translated it into the Imagination palette. Very whimsical and free."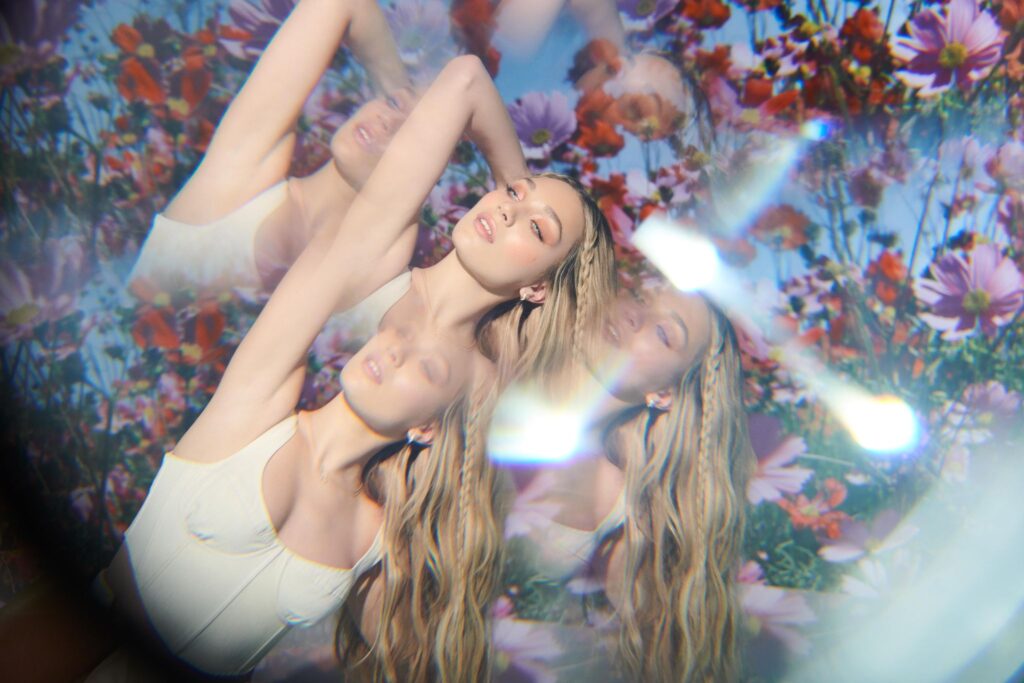 On her favourite products from her collection, Maddie says she layers the Dew Bomb Face Gloss Stick on top of the Wondertint cream blush. "I mean the combination is so so so beautiful and glowy."
Though Maddie loves a bold colourful look, the star admits that she abides by the philosophy of "less is more" when it comes to everyday makeup. "I wore more makeup when I was younger than I do now," she explains. "That definitely comes from my dance background, but I definitely would tell my younger self to let my skin breathe."
Take a scroll through Maddie's IG feed, and you'll see why it pays to be kinder to your skin. Maddie's signature balmy, glowing complexion appears totally unaffected by her years in heavy dance makeup, but she swears it's not always that way. In fact, her ride or die product is actually concealer. "It instantly makes me look more awake and covers any blemishes I may have," she says.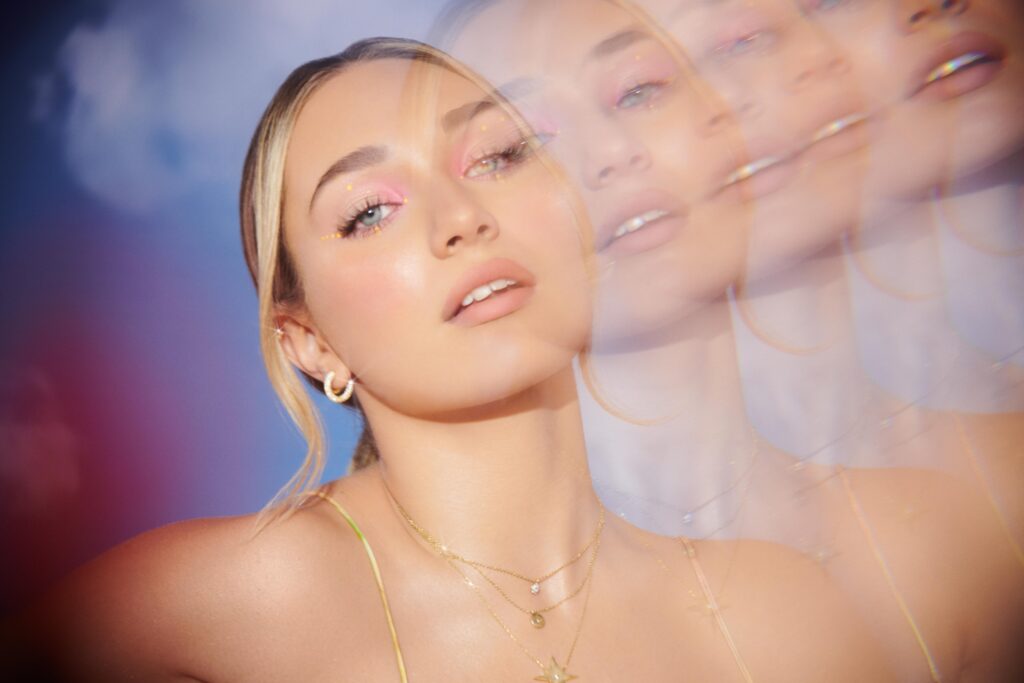 A makeup-lover since the age of six, Maddie tells us she can't get enough of the beauty world— both online and off.
"I'm obsessed with so many beauty gurus," she reveals. "But some of my favourites are Nikkie Tutorials, James Charles, Desi Perkins, and Manny MUA." Surprisingly, the best hack she's learned from watching her fave viral personalities is faux freckles, which she draws on using an eyebrow pencil.
Despite her love of makeup, Maddie says she doesn't need full glam to feel beautiful. "I feel the most beautiful when I'm hanging with my friends and just having fun. When I'm not stressing about my appearance, I feel the most confident."
The Imagination Collection is available June 25th at Morphe.