YouTube / Manny MUA
https://www.instagram.com/p/B9zNG9Vn5W0/
Updated March 17th, 2020.
Manny MUA is standing up for himself.
In a new video posted to his channel, YouTuber Manny MUA has finally broken his silence on claims that Makeup Revolution ripped off his brand, Lunar Beauty.
"I want to voice my opinion," he says. "I don't want to just sit down and not talk about something that's been bothering me on my channel."
In April 2019, Manny announced the latest Lunar Beauty highlight launch called Moon Prism. The highlighter garnered immediate attention for its unique packaging, created from a custom mold developed by Manny and his design team.
Nearly a year later, Makeup Revolution announced their new Glass Crystal collection which included a highlight compact…with the exact same packaging as Manny's Lunar Beauty Moon Prism compact.
Like, exactly the same.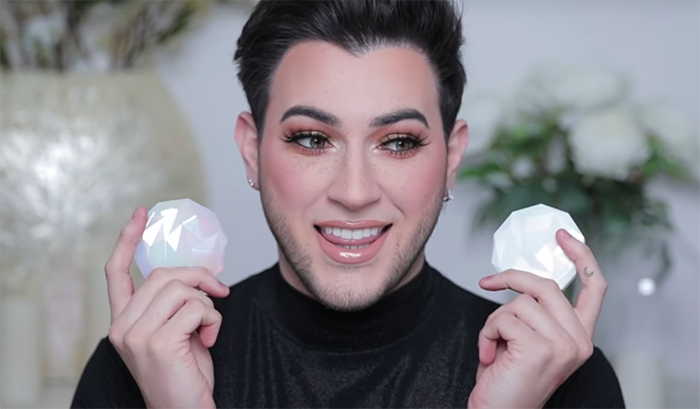 Known for their dupes, this isn't the first time Makeup Revolution has copped some backlash for taking a little too much inspiration from someone else. However, this is the first time the brand's come under fire for duping a packaging design.
"The component is identical," Manny explains in his video. "The facets, everything about it are the same in both compacts."
Manny admits he's not the first to create prismatic makeup, however, he did create this specific component with his own design.
He goes on to explain that his component is completely custom, sharing a screenshot of a manufacturing document which proves that Lunar Beauty had the compacts created from scratch. He also shares the design blueprints sent to manufacturers in 2018— which state the design is registered and should not be replicated.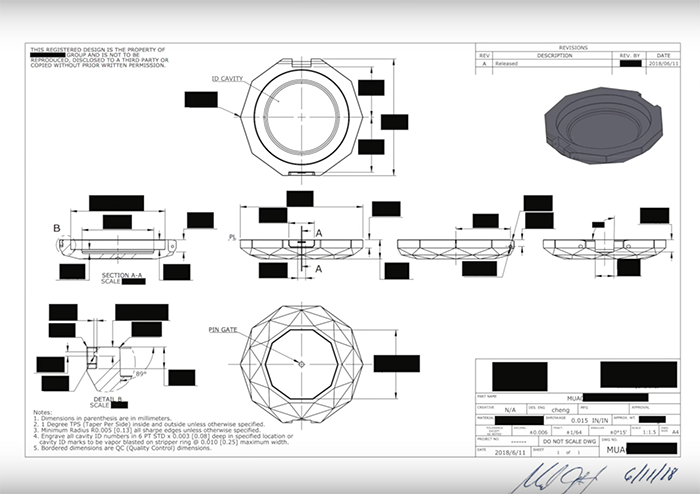 According to Manny, MUR received an influx of comments about the copycat packaging design. The Digital Director of MUR @revolutionsally responded to these comments on Instagram, writing "Honesty this was not a dupe [situation]. Our development team had no idea, just wanted to develop a range with the idea of shattered glass. Any similarity will be due to shared factories, not any intention."
Manny says he asked his factory if they had shared his mold with anyone else, to which they responded that they did not. They also claimed that Makeup Revolution is not produced at that factory.
"In my opinion, the only way that this could have happened, if my factory didn't make it, would be to take my component and put it into a 3D printer and 3D print this exact thing," Manny says of MUR creating the exact same compact design.
Manny confirms his team has reached out to Makeup Revolution to hopefully resolve the situation. He also explains how frustrating it feels as a small indie brand to get ripped off by a large brand like MUR who have big budgets and unlimited resources.
"It's my design. Period," he finishes. "I hope that Makeup Revolution does the right thing."
UPDATE:
On March 17th, Makeup Revolution addressed the situation in an Instagram post, saying they believed Manny's compact was a "freely available design." MUR said that despite requesting proof, Lunar Beauty's legal team could not provide evidence that the design was copyrighted or trademarked. However, since watching Manny's video in which he provides documentation showing the design belongs to Lunar Beauty (even if it's not under copyright or trademark), MUR have decided out of "courtesy" to remove the product from sale. The finished by saying they have reached out to Manny privately.
We're happy to hear things are being resolved between Lunar Beauty and Makeup Revolution.