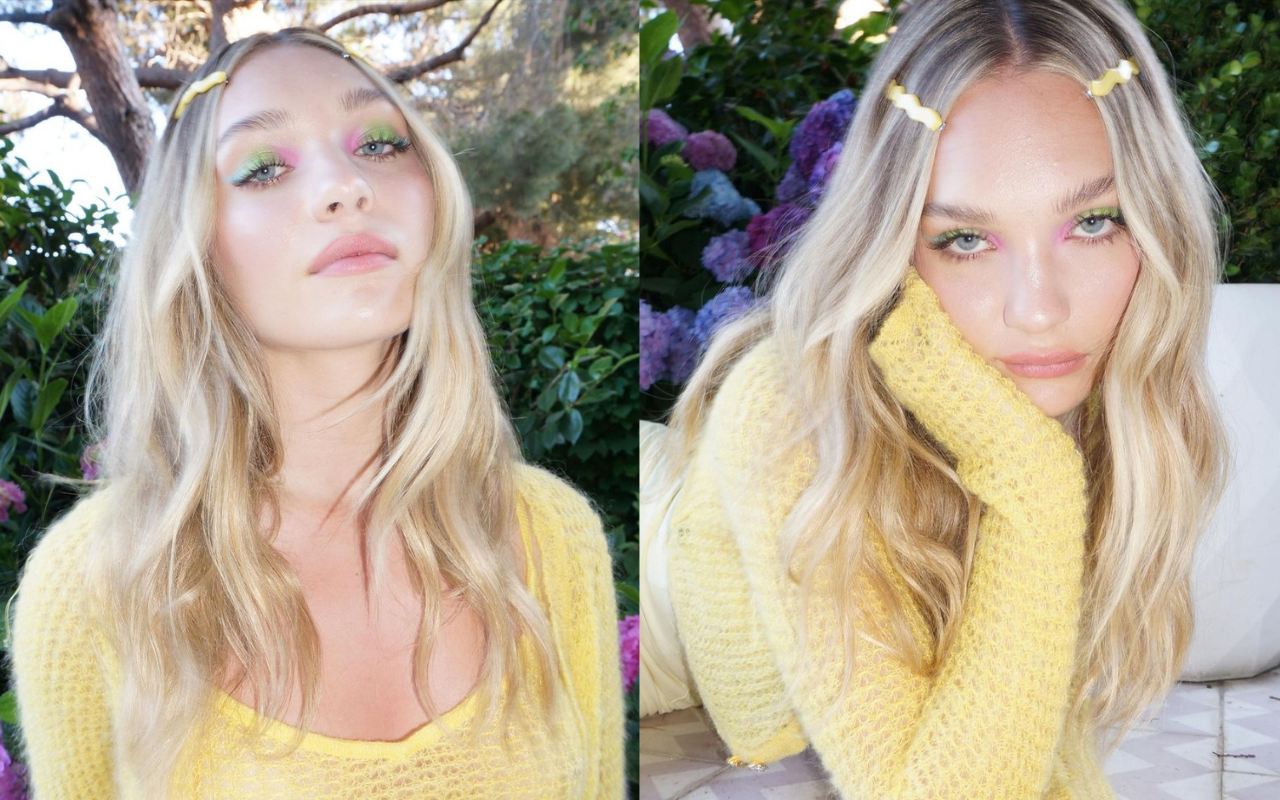 @maddieziegler
https://www.instagram.com/p/CcnxghNJHtn/
Maddie Ziegler has opened up about her struggle with back acne. The usually private dancer-turned-actress posted an Instagram story yesterday sharing her frustration with back acne, saying she does "all the things and it won't go away," and that she is "VERY insecure about it".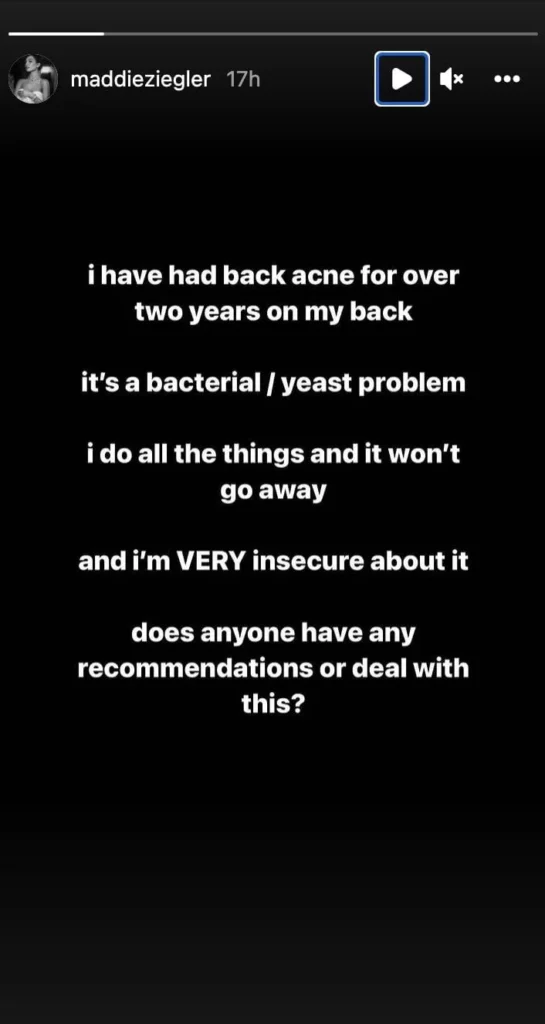 Like many teens with skin troubles, the 19-year-old turned to the internet for advice, asking her 13.8 million followers for recommendations on how to treat her back acne.
Since her rise to fame as a child dancer on the hit reality show 'Dance Moms', Maddie's skin journey has been well-documented in interviews and on her own YouTube channel.
In November 2018, Maddie shared in a 'Get Ready With Me' video that she was experiencing acne on her chest, which she found "really annoying".
In a video for Allure in July 2020, Maddie talked about having acne scars, and which makeup products she used to conceal them.
In her Vogue Beauty Secrets video in December 2020, Maddie opened up further about her skin journey. "Growing up I've always had really clear skin until about […] three years ago," she said.
"I started heavily breaking out and now my skin has drastically changed from pretty normal to really sensitive," she continued.
While celebrities that come forward with their acne struggles are not always met with much empathy (@ Kendall Jenner), Maddie has been open with her ongoing battle with self-confidence and insecurity as someone who has grown up in the spotlight.
In 2017, a then-14-year-old Maddie told Teen Vogue that she found current beauty standards "stressful", and often worried about breakouts, or what people might comment on her Instagram pictures.
However, as of yesterday, the comments section of Maddie's most recent picture has been filled with recommendations for treating back acne, as well as messages of support.
One follower commented, "I too struggle with [back acne], and have for many years […] Seeing your post meant a lot because I find myself constantly comparing myself to others, especially celebrities".
While we may not be able to relate to our favourite celebrities very often, Maddie's fans clearly appreciated her vulnerability coming forward with a shared struggle.