Most of us suffer from acne or a rogue spot, perhaps more frequently than we'd like to admit. And though it may leave us feeling insecure, acne is more or less a universal experience. While it often begins during adolescence, others, who perhaps made it out of high school unscathed, may face a bout of acne as an adult. Some people might even struggle with pigmentation and textural irregularities afterward, and by this point, many of us feel we have done our time dealing with just about anything acne-related.
Although Gen Z has worked to destigmatise acne and blemishes, the pursuit of perfectly-clear skin often feels never-ending. But as The Ordinary has shown – with the launch of the new Aloe 2% + NAG 2% Solution – targeting these post-acne spots has become easier than ever.
We spoke to Prudvi Mohan Kaka, the Chief Scientific Officer at DECIEM, to give us the rundown on post-acne blemishes, the ingredients of the Ordinary's new serum and how this product nurtures even skin tone and texture.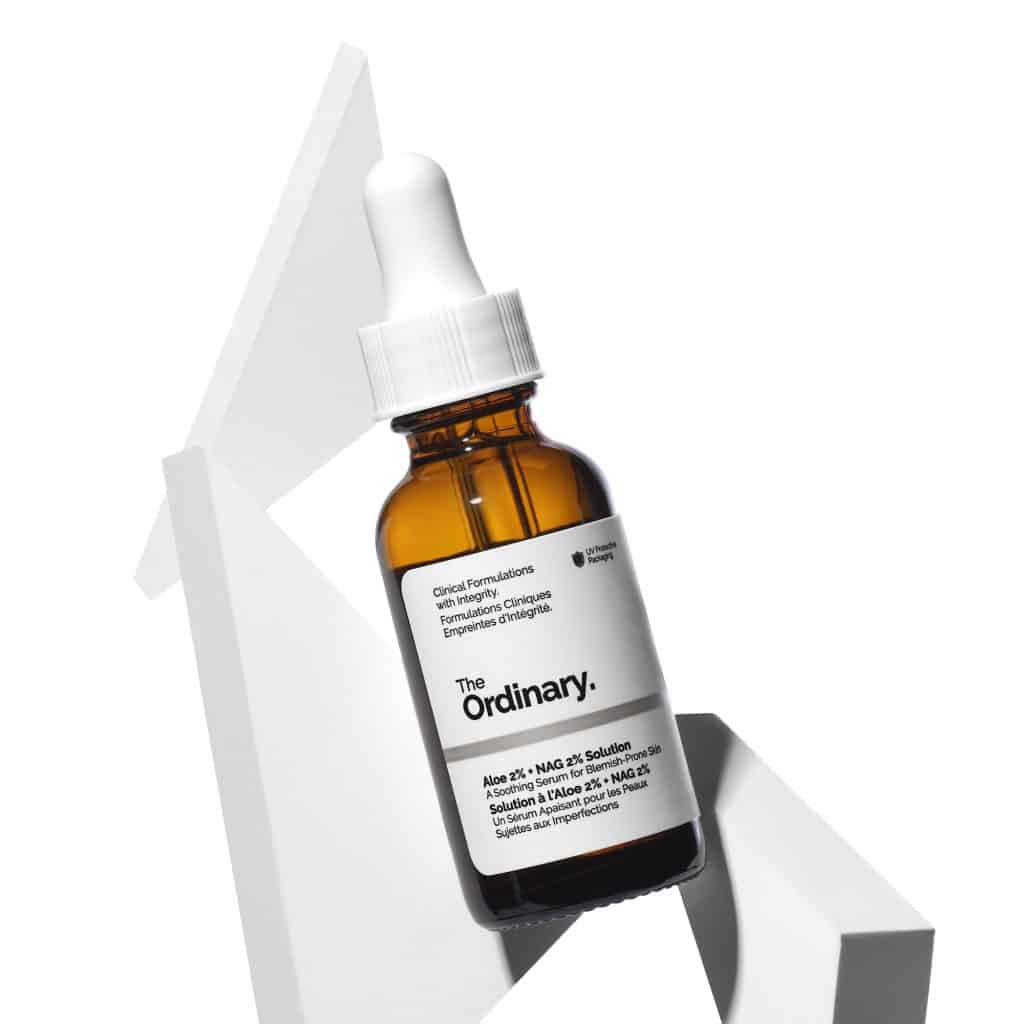 So, first and foremost: what are post-acne marks, and where do they come from?
If you've ever had a red or dark spot appear on your skin in the wake of a breakout, chances are you have encountered this type of blemish. While these marks can be frustrating, they are a natural and important part of our skin's healing process. "When the surface of the skin experiences a disruption, it prioritises closing this gap quickly, rather than properly, resulting in a disorganised placement of skin components and the uneven skin texture and tone that follows," he begins.
Typically, the products that target these marks prompt skin regeneration and exfoliate, but the new Aloe 2% + NAG 2% serum is a soothing solution. It features "ingredients that synergistically reduce the appearance of post-acne marks by evening out texture and tone while also reducing the appearance of pores and supporting the skin's barrier against moisture loss," Mohan Kaka explains.
Given that The Ordinary is renowned for science-first formulas, it's no surprise that this new serum embraces a "holistic approach" to combat these stubborn spots. And as the latest launch under the O.Lab – a community-based platform providing early access to new products and behind-the-scenes content – it's clear that the Aloe 2% + NAG 2% serum embodies the brand's commitment to innovative and ingredient-led skincare.  
Lucky for us, "this product can be enjoyed by a variety of users… [and] be used daily," he notes. But as a water-based serum, the solution is particularly suited to oily and blemish-prone skin. In fact, over an eight-week clinical trial with participants of different skin tones, the serum was proven to significantly boost hydration, correct skin texture and strengthen the skin barrier.
What's more, you can pair the serum with most products already in your arsenal. Applying the serum after cleansing and before any oils or creams fits right in with the most simple and elaborate skincare regimens. "Aloe 2% + NAG 2% Solution can be combined with any product from The Ordinary, except for products containing direct acids, ethylated and direct vitamin C, and The Ordinary Resveratrol 3% + Ferulic Acid 3%," Mohan Kaka adds.
To purchase the Aloe 2% + NAG 2% Solution ahead of its March 29 launch, visit The Ordinary's website here.