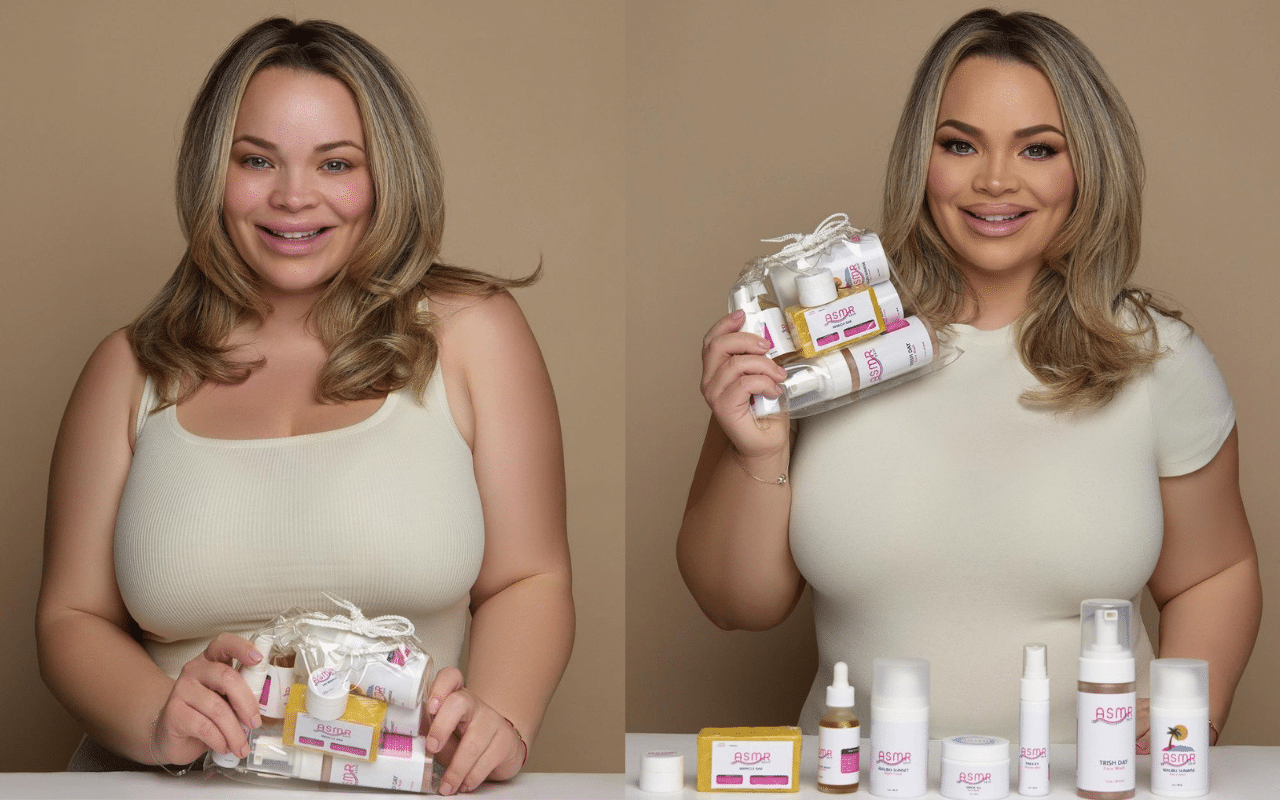 @trishapaytasbackup
Trisha Paytas' skincare line is back with a rebrand.
After launching the Miracle Elixir line in June 2021 in collaboration with Glow Skin Enhancement, Trisha was forced to remove the range from public sale when concerns around the line's efficacy and formulation emerged following several troubling reviews— including one TikTok user who claimed the line gave her chemical burns.
Trisha later went on live to discuss the decision to stop selling the Miracle Elixir.
"The Miracle Elixir is offline for now. I want to bring it back because like, I do use it daily. I love my skincare line. And of course, trolls ruined that too," she said. "It just sucks because people will literally make up like, 'I bought this and it burnt my skin'."
Trisha said that those who claimed to have issues with her skincare line could not provide proof or further information.
On December 13th, Trisha announced that her controversial line would be returning, and nearly one month later, the YouTuber has relaunched the range under the name ASMR Skin.
In a video announcing the launch, Trisha addressed the backlash surrounding the Miracle Elixir, maintaining that those claiming adverse reactions had not even tried to the product.
"There was absolutely no validity or [merit] to them. People said it burned their skin and stuff like that, and when we reached out to them asking for order numbers, reciepts, stuff like that […] it was like, 'Oh it was a gift'," she said of the adverse reviews. "It wasn't real."
She went on to say that Glow Skin Enhancement, an LA-based skincare buisness owned and founded by Charlotte Wilson, recieved an onslaught of hate when collaborating with Trisha the first time around due to her problematic past.
Despite the drama, the duo decided to bring the range back after reportedly recieving many requests from happy customers.
Of the rebrand, Trisha said the "vibes were just off" with the Miracle Elixir after everything that transpired following its launch, and making ASMR content over the past year has revived her love of YouTube.
ASMR Skin includes seven products — an eye cream, a face wash, a vitamin face mist, a renewal serum, a soap bar, a day cream and a night cream — retailing for $143USD for the entire range.
Find ASMR Skin here.