@jaclyncosmetics
Jaclyn Hill has launched her latest collection, but not without a hitch.
On Friday, February 5th, the beauty creator released her third launch for Jaclyn Cosmetics— four limited-edition Valentine's Day mystery boxes ranging from $25 to $65 USD.
Sharing a sneak peek of the boxes on her Instagram stories Thursday, the 30-year-old claimed the products included were meant to be released last year, however, she and her team chose to hold off on all Jaclyn Cosmetics launches due to the pandemic. The boxes appear to include liquid lipsticks, loose glimmer powders for the body, eyes, or cheeks, and her highlighters, which launched in December 2019.
Given Jaclyn's 2019 lipstick gate fiasco (and several other botched brand collaborations over the years), some fans were skeptical of purchasing a box filled with multiple products that were not yet available to the public for review. This didn't seem to affect sales, however, as the Jaclyn Cosmetics Valentine's Day mystery boxes seemed to sell out within minutes.
"All Valentines Day Capsule Sets are officially SOLD OUT! ❤️," the brand posted on Instagram shortly after the launch time. "We can't thank you enough for your support. While these sets are not returning – stay tuned for updates on upcoming launches."
Jaclyn posted on her Instagram stories that the collection "completely sold out in less than 10 minutes."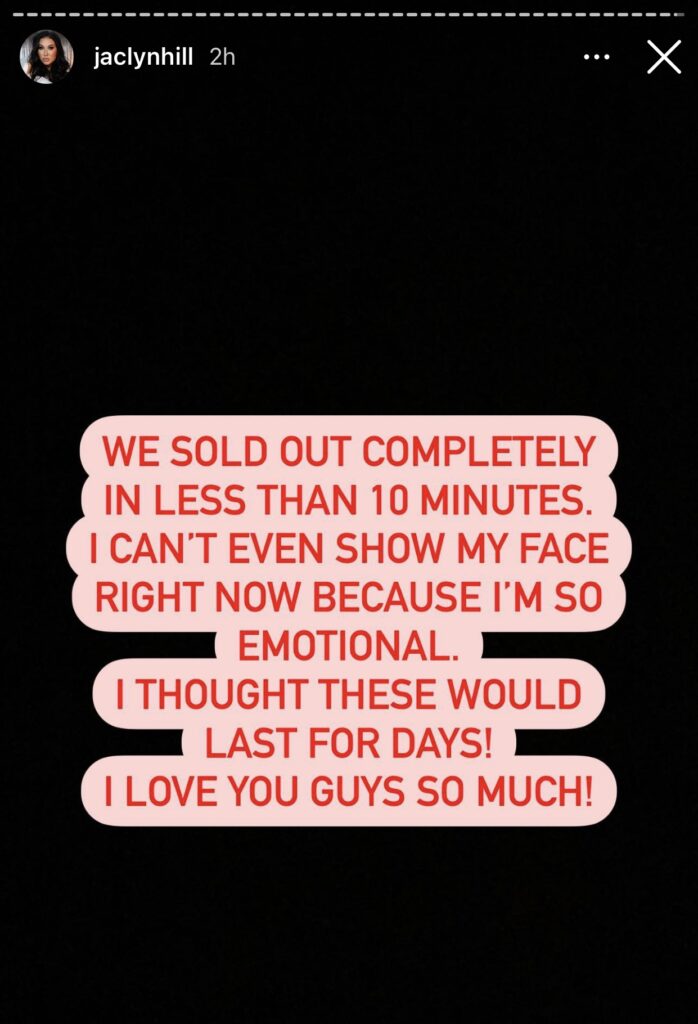 Now, the influencer is facing criticism as many claim the launch actually sold out prior to the 11AM PST go-live time Jaclyn shared.
Hundreds of fans have taken to Twitter and Instagram to share their disdain. Many say they logged on right at 11AM PST to find collections sold out. Others allege they added items to cart and by the time they entered their payment information, they were told it was sold out.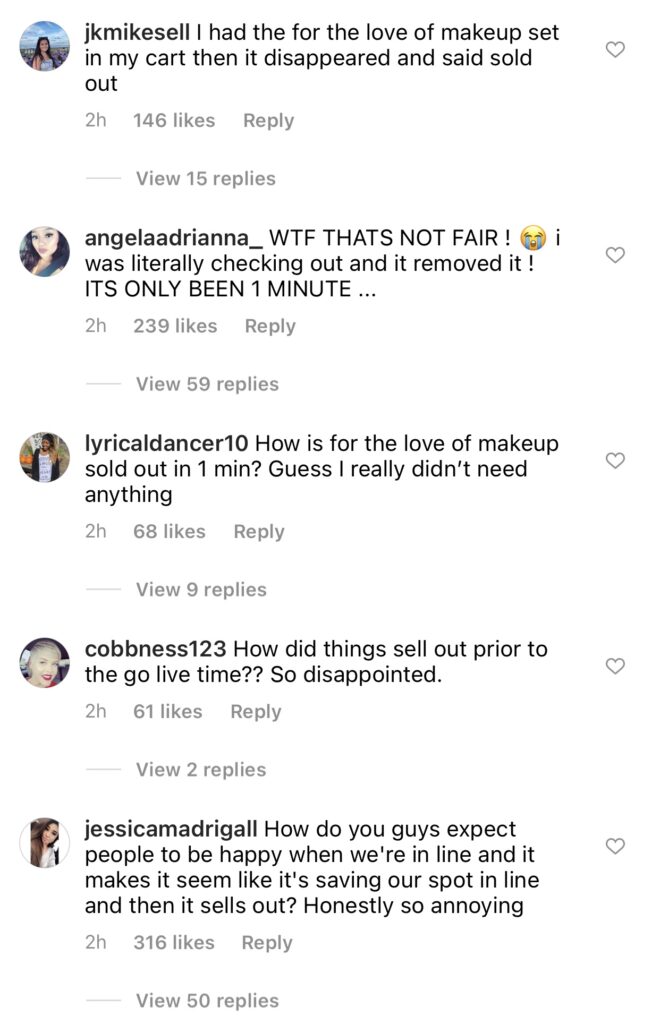 Jaclyn and her team have responded to the backlash, saying they did not expect so much interest on launch day and claimed they had "thousands of boxes."
"I know so many of you are upset & disappointed that you weren't able to get a box, but trust me when I say I am JUST as shocked as you!!!! We had thousands of boxes & I thought it would take awhile to sell through," Jaclyn tweeted.
Fans are replying to the brand owner, saying if a product is in someone's cart, it should be reserved for them— at least for an allotted amount of time.
The brand's Instagram account has also responded to consumer comments, admitting they allowed "a buffer of 1-2 minutes" on-site in case of technical difficulties. This could explain why so many were unable to purchase the collection, as the buffer allowed those logged on prior to 11AM PST to shop.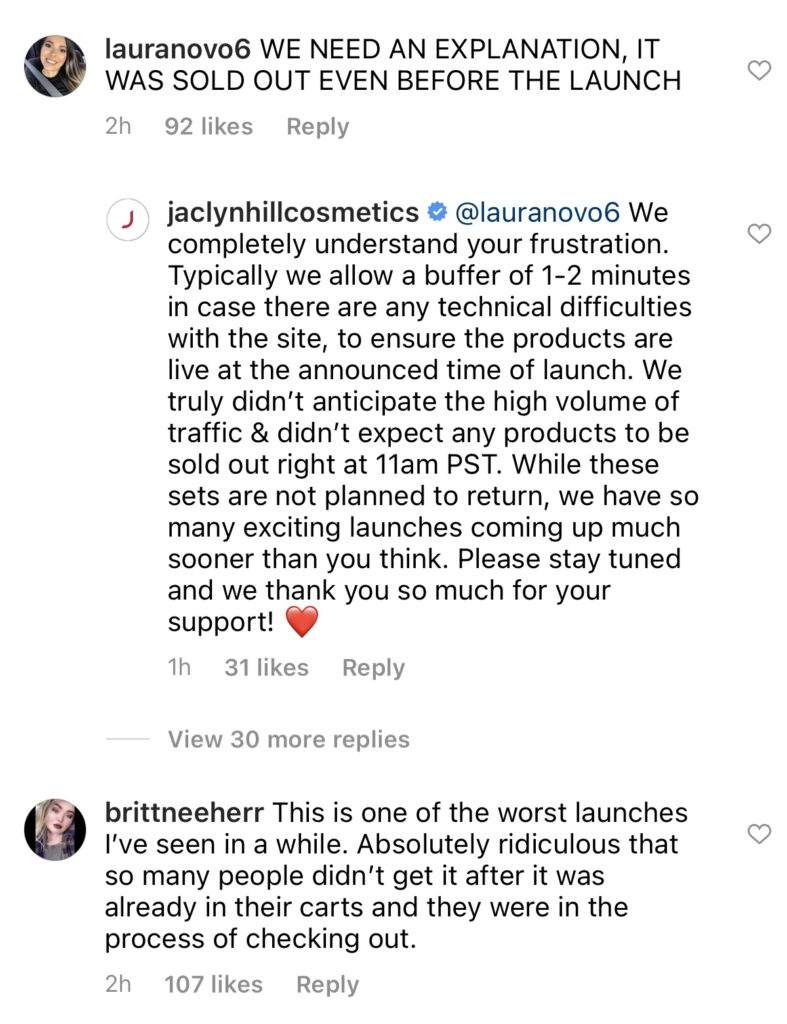 Here's hoping the quality of the products are better than the customer service.