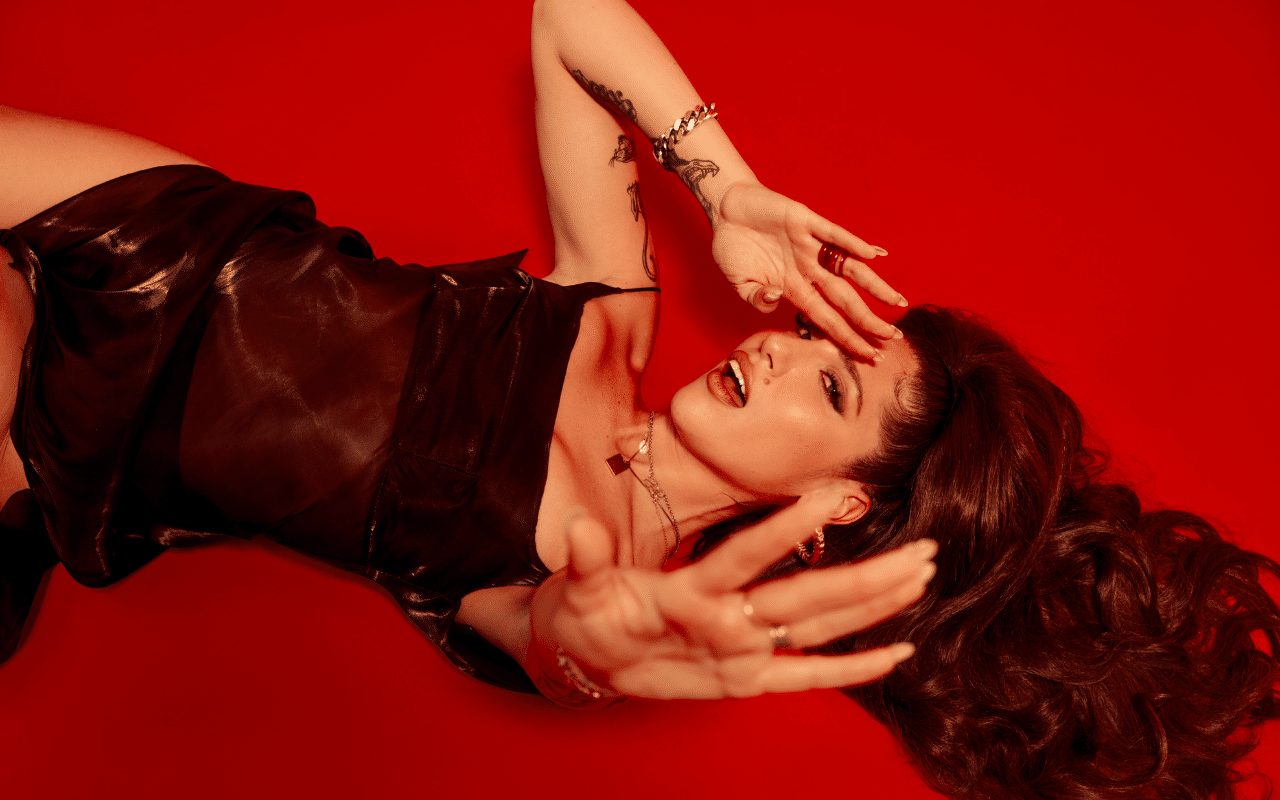 PHOTOGRAPHY: Jonny Marlow / HAIR: Mashal Afzalzada / MAKE-UP: Carly Fisher / STYLING: Mikiel Benyamin
Tefi is a pop culture girlie's favourite follow.
Known for her sharp sense of humour and knack for giving sound advice, Estefanía Vanegas Pessoa, professionally known as Tefi, has catapulted to astronomical success as TikTok's BFF.
While her warm personality and big sister energy have inspired over 1.6 million TikTok users to hit the follow button, it's Tefi's entertainment and celebrity deep dives that truly keep us hooked.
Whether she's posting a 17-part series on the relationship history of Nicole Kidman and Tom Cruise or interviewing celebrities for InStyle on the Oscars red carpet with her tiny pink microphone, Tefi is amongst a new wave of content creators making pop culture accessible and personal for young people on TikTok— a feat that few traditional publishers have yet to master.
For the Brazilian-Colombian creator, however, this space is so much more than just salacious gossip and scalding hot tea. Her investment in pop culture started in childhood as a way to connect with her family and has since developed into a full-blown vocation.
"There were a lot of things that I couldn't ask my family about growing up because of embarrassment and humiliation," Tefi tells us over Zoom from her apartment.
"So instead of my grandfather telling me about his first love, which is even weird to think about, we talked about the things he would do with his friends. He loved Frank Sinatra, so I have a lot of memories of Frank Sinatra and we would be listening to Frank Sinatra, and I would say, 'I didn't know that he was married to Mia Farrow.' I may not know everything about my family, but I know what they watched and I know what they loved to do and I know what they sang to… and I think that is valid," she says.
Tefi's deep-rooted interest in pop culture has been a constant throughout her career. Prior to TikTok fame, she auditioned for and landed an opportunity to host her own live pop culture talk show, Tefi, which aired on YouTube in 2019.
When the pandemic hit just a few months later, the show was put on pause and Tefi moved her pop culture commentary to TikTok.
"I wouldn't say that I am a commentator," she says of how she fits into the TikTok creator ecosystem. "I just may be a rude reminder to the people who don't want to remember it the way I do, you know? And I think that is important."
While the creator has reaped amazing benefits from the explosion of her career, it's clear that Tefi's calling is bigger than her own self-interest. Rather, she wants to bring gravity to a category that is often infantilised.
"People talk shit about pop culture and gossip, but if it wasn't for graffiti, we would never know how ancient Romans and ancient Greek people lived, how they felt about people in charge and how they dated," she explains. "At the end of the day, is the Bible not stories? Is the Bible not gossip in a way? At the end of the day, was gossip not the way women communicated and how they knew a woman was in an unsafe marriage or somebody was pregnant or somebody was in need of trouble or assistance or anything? It's gossip. It's just if women enjoy it, it's negative and it's mindless."
Tefi notes that despite pop culture's frivolous reputation, human history cannot exist without it. She frequently explores how the two are intertwined in her TikTok content with deep dives into celebrities and pop culture moments of decades past.
"Pop culture is what people like and I think that matters, too. What we like matters, too. And it's more than that… Richard Nixon and Watergate are part of pop culture. Jackie O and her pillbox hats are part of pop culture. Because if it wasn't for those hats, [the fashion designer] Halston would have never been successful and he would've never had a [drug problem] and he probably would have been way more successful. But Tom Ford had to come in… it's a whole thing," she says of the knock-on effect that moments in pop culture history can have on the evolution of art, fashion, music, and the zeitgeist as a whole.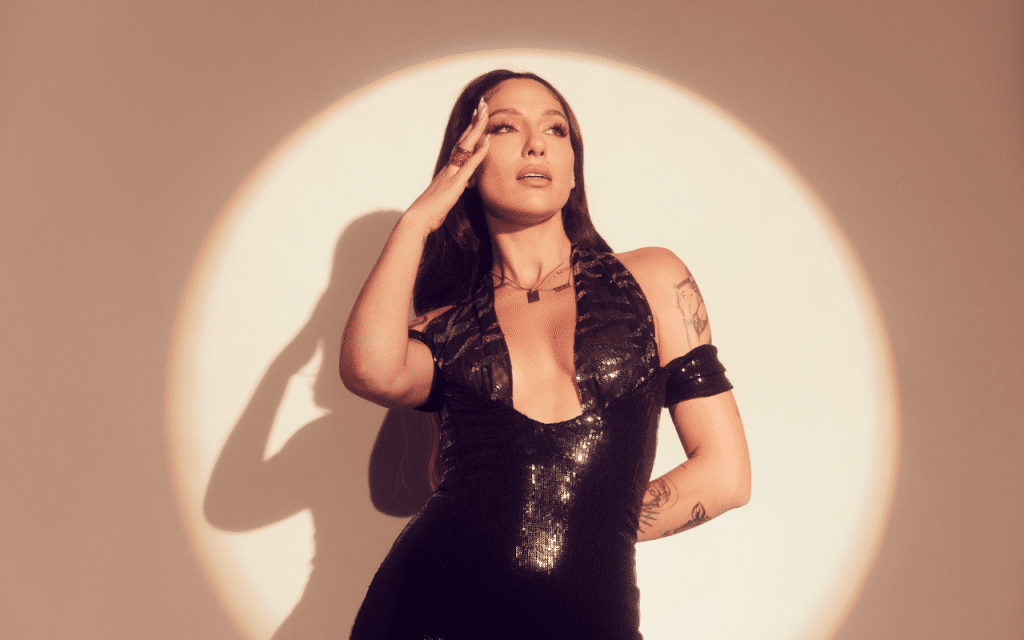 It's this type of critical thinking about pop culture and its impacts on the human experience that Tefi hopes to inspire with her content.
"I want a couple of people to think maybe, you don't have to fall into this trap of just like constant outrage, this like constant negativity, because if it wasn't for a select few, and if it wasn't for social media, how would we have remembered people like Britney Spears? How would we remember people like Amanda Bynes? […] I feel like pop culture is humanity from maybe a more feminine lens and I think that is important too and it influences the way we talk to each other, how we get to know each other, how we smoke each other out," she explains.
With commentary creators frequently eclipsing traditional media in influence and reach, Tefi has one parting message about the future of the industry.
"You should know who you are getting your news from and who you are getting your commentary from," she says. "Social media has given people that power, without having to speak through a publication or a publicist."