Photo Credit: Adam Rindy
The queen of streaming is expanding her brand.
Imane Anys, better known as Pokimane, has spent the past decade conquering the world of online gaming. Amassing over nine million followers on Twitch since joining in June 2013, Imane is the most-followed female streamer on the platform where she plays video games, chats with fans, and uses her platform to advocate for mental health awareness.
After years as a full-time Twitch streamer, Imane is now gearing up to step into the next chapter of her career— expanding the Pokimane brand into other passions of hers like lifestyle, beauty, and fashion.
Though she remains tight-lipped on what exactly she has coming down the pipeline, I spoke with the Moroccan-born creator on the inspiration behind this exciting new phase and how her career to date has prepared her for the Pokimane brand expansion.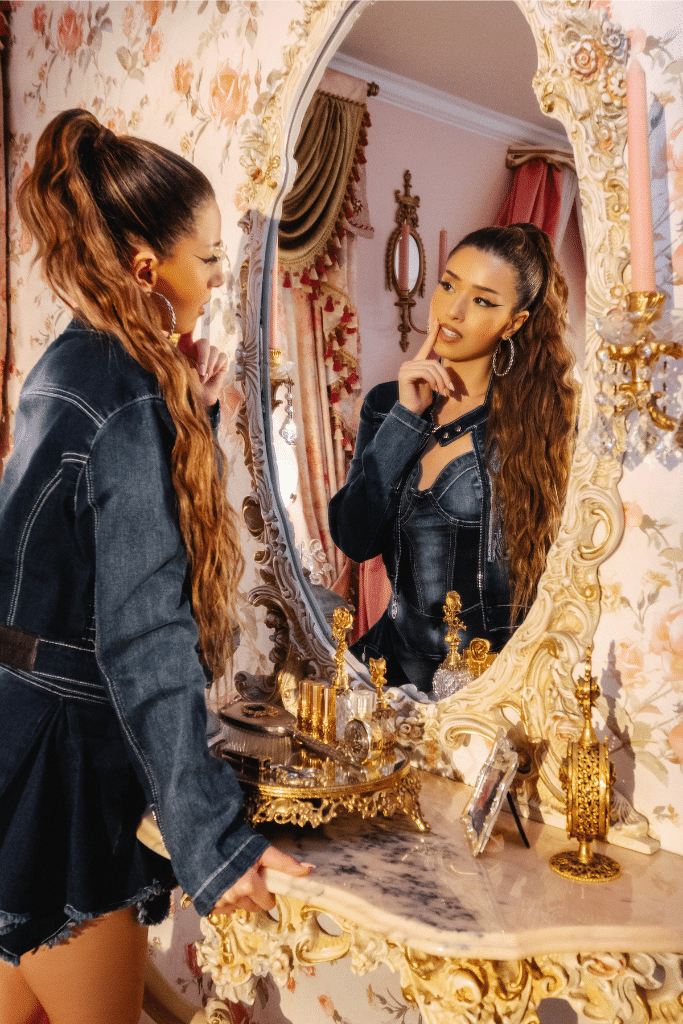 Imane began streaming as a hobby when she was 17 years old, using a $250 PC she purchased off a classified website. By 21, she had gone full-time and was already working to diversify her online career as the co-founder of OfflineTV, a collective of streamers who lived together in a creator house.
"Initially of course I was just a streamer," Imane tells me over Zoom. "But you quickly learn that it helps your career so much to diversify across platforms, across industries, across everything really. That way you don't have all your eggs in one basket if anything happens to that basket. The first way that I did that was by creating kind of, like, a content creator group where we all made content together on YouTube instead of just streaming. At some point, instead of just posting myself, I posted about the things that I loved, the brands that I liked, the things that I was enjoying, TV shows, clothing, movies, whatever it was."
In those early years, Imane was streaming for around six hours during the day and collaborating with the other OfflineTV creators at night. "Maybe we were filming something together or maybe we had to plan something," she says. "It was a lot of just talking to other people and managing other things, whether it was videos or deals."
After leaving the content house in June 2020 (and officially graduating from the group in May 2023), Imane took a step back from streaming full-time to focus on other platforms and different aspects of her brand.
The creator addressed this shift in a September 2022 YouTube video, where she said she was burnt out on the "constant feedback loop of people telling you what they think of you."
Though feedback is par for the course as a digital creator, Imane is uniquely positioned as a woman at the top of a male-dominated industry, subjecting her to ongoing misogynistic criticism from both the streaming community and media alike.
"I think when you are a minority in any space, you pick up pretty quickly that you are treated differently even though everybody individually will have positive and negative experiences," she explains. "When you're a minority, your negative experiences are different or you know, they have that underlying tone of it relating to your identity in some way… and that can be very, very frustrating."
While she says she's fairly "desensitised" to the negativity now, Imane admits there were "a lot of things that were difficult for me to get through" over the course of her ten years online. Notably, the 27-year-old faced an onslaught of misogynstic attacks in 2022 after being temporarily banned on Twitch and subsequently receiving a hate raid from another streamer. She was also recently the victim of deepfake porn alongside other female streamers. The images and videos were revealed when a male streamer accidentally exposed them on his internet browser during a live stream.
"Make friends with other female streamers," she says on protecting her peace. "Because if there's anything that you experience relating to being a female in the industry in particular, they will be the ones who understand and reassure you and validate you the most. And that is so necessary in order to process and move past those things."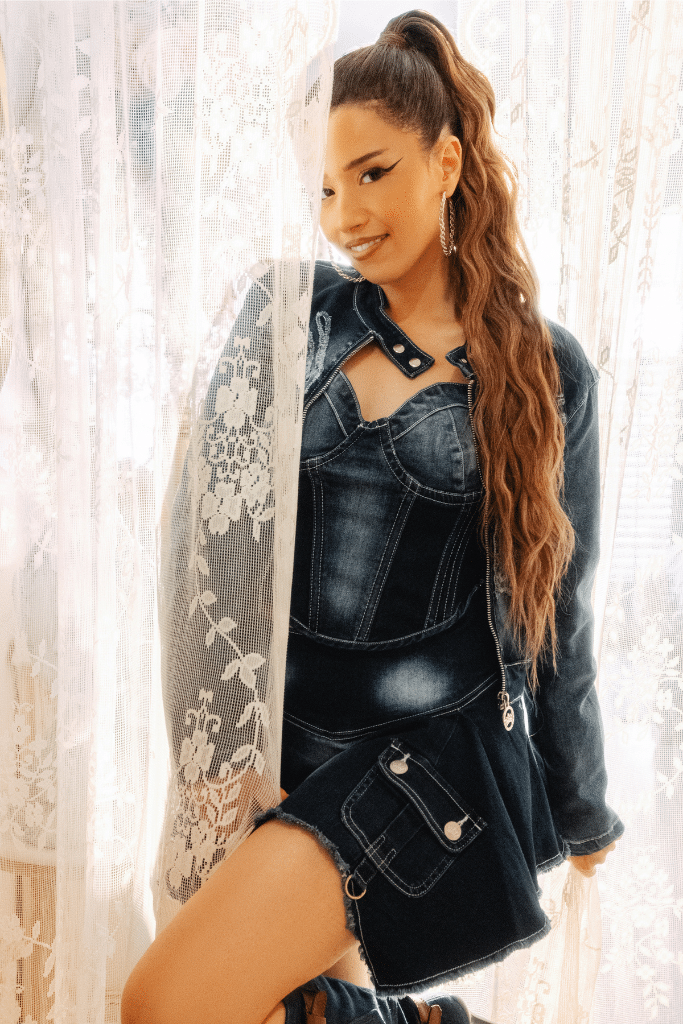 As Imane enters the next decade of her career in the public eye, she's understandably ready for a change.
"I just want to be able to explore different facets of who I am as a person beyond just a gamer," she explains. "I think people have started to see streamers and gamers as not just a streamer and not just a gamer. You can like a multitude of things and still enjoy gaming. Whereas in the past it was a little bit gate kept or that was really the one term to define your entire identity, which I don't think is really fair for any human."
Imane teases an exciting new project several times throughout our conversation, which has taken up "a lot" of her time recently.
"I've always really, really enjoyed the business aspect, not just content creation. Being able to make something that people will use or will improve people's quality of life to some extent feels so fulfilling. So that's what has led me into so many different business ventures, with clothing, management and consulting, and now something else that will launch soon," she says.
Though she won't reveal details about her new venture, Imane hopes this next chapter will help expand the Pokimane brand beyond gaming.
"We're all so multi-facted," she finishes. "Showcasing my personality in settings aside from the one that people tend to see me in. That is my next goal."