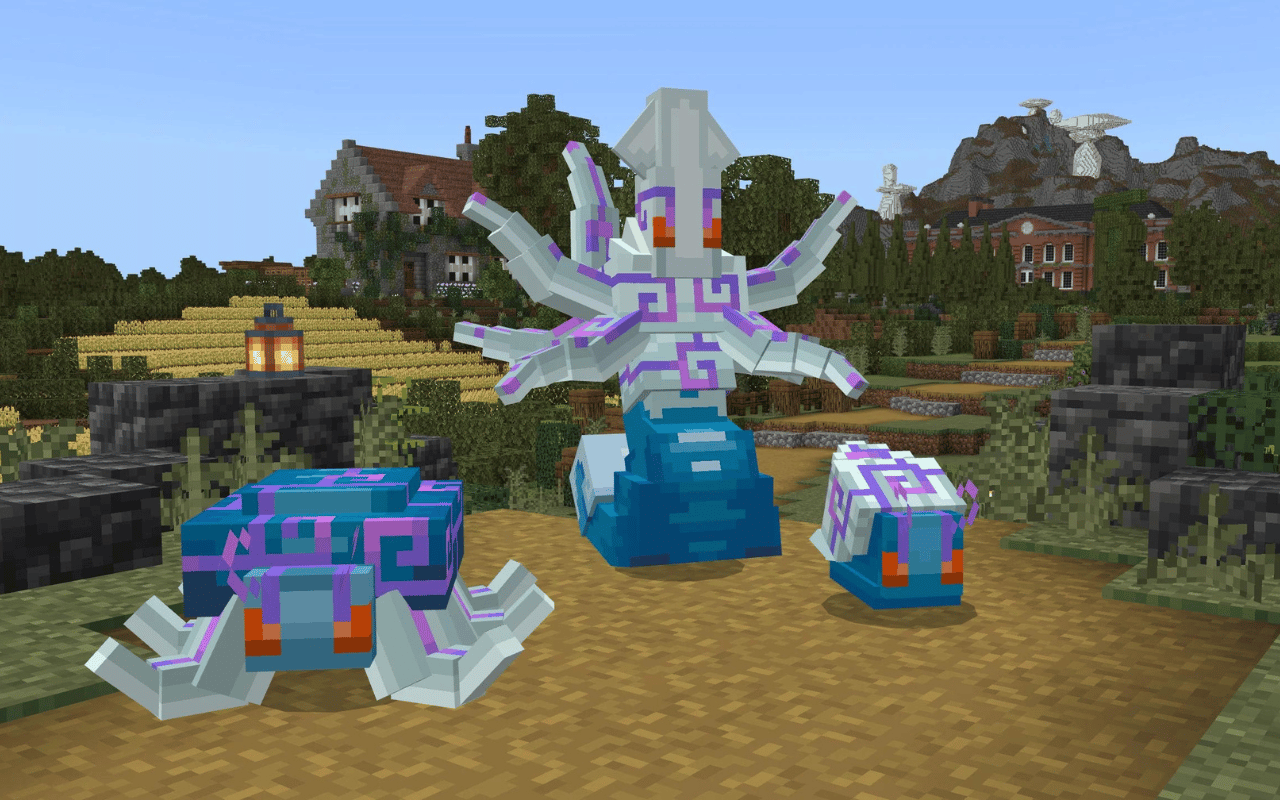 Supplied
Where the metaverse is slated to be worth $50 billion for luxury fashion by 2030, what that looks like is still different from day to day and brand to brand. From Dolce & Gabbana selling nine NFTs for $5.7 million (USD) in 2021 to Givenchy Beauty rolling out a partnership with Roblox in June this year, the opportunities are seemingly endless.
The latest iteration, and shift into the metaverse, via the gaming community has come from Burberry – the luxury British fashion house announcing a partnership with Minecraft through both virtual and IRL activations. The first component of the multi-faceted partnership, the new, free DLC: Burberry: Freedom to Go Beyond, allows the player to venture into an alternate reality version of London taken over by a malevolent entity called the Nexus. As Minecraft describes "Once a place blooming with foliage and gentle animals, this land has been drained of [colour] and life. Its inhabitants have been scattered to the four realms of air, water, fire, and earth, and your quest is to restore the spirit of the wild by travelling to each realm, reviving its Nature Guardian, and freeing the animals trapped there."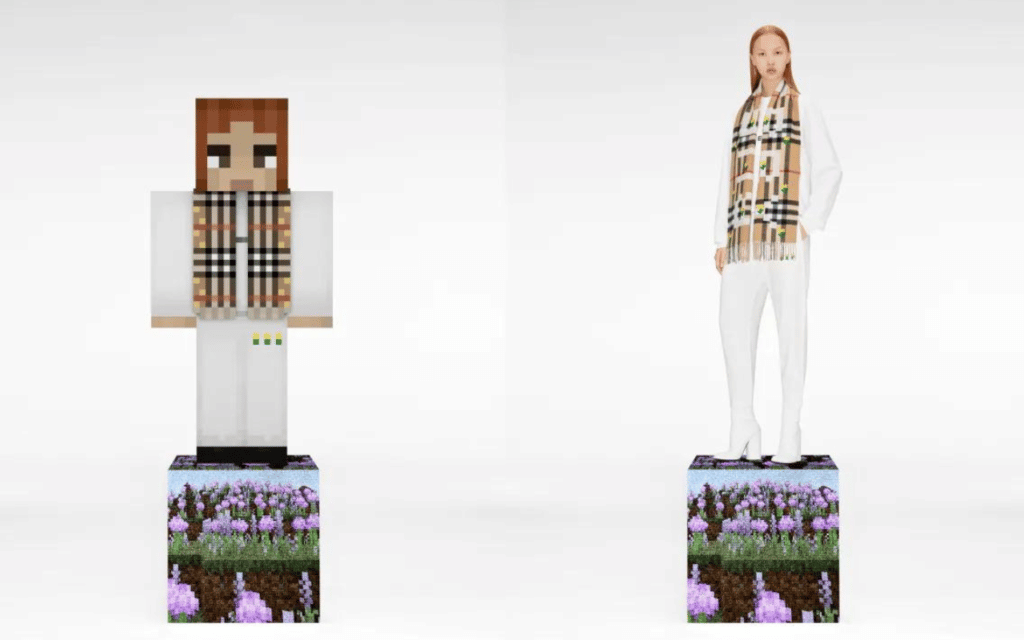 Burberry's brand universe has been creatively integrated throughout, including an Equestrian Knight character, Thomas Burberry Monogram maze and members from the Burberry animal kingdom. Additional integration comes by way of 15 Burberry skins, from stylish outfits to armour and elemental-themed skins as options in the map. The collaboration is now free to download on Minecraft Marketplace.
When it comes to IRL activations however, flagship Burberry stores will feature hidden QR codes granting access to an additional five Character Creator items, including a Burberry Block backpack, cap, sunglasses, sneakers and trench coat. Seeking to inspire modern adventurers virtually and in person, the collaboration is combining classic Burberry garments with Minecraft-inspired prints, aiming to transform everyday staples. In keeping too, with Gen Z values, the luxury brand in partnership with Minecraft are donating $100,000 to Conservation International's forest protection and restoration programs – the funds working to protect 500,000 trees and plant 25,000 more, as well as conserve critical wildlife habitats – echoing the goals of the Burberry: Freedom to Go Beyond virtual universe and goals.
Where we can expect to see luxury brands moving into the metaverse more and more often, Burberry and Minecraft have taken a unique approach in combining virtual and in real life activations, offering a product in true alignment with Gen Z values.
Head to the Minecraft Marketplace to download the DLC here and shop the exclusive Burberry collection here.