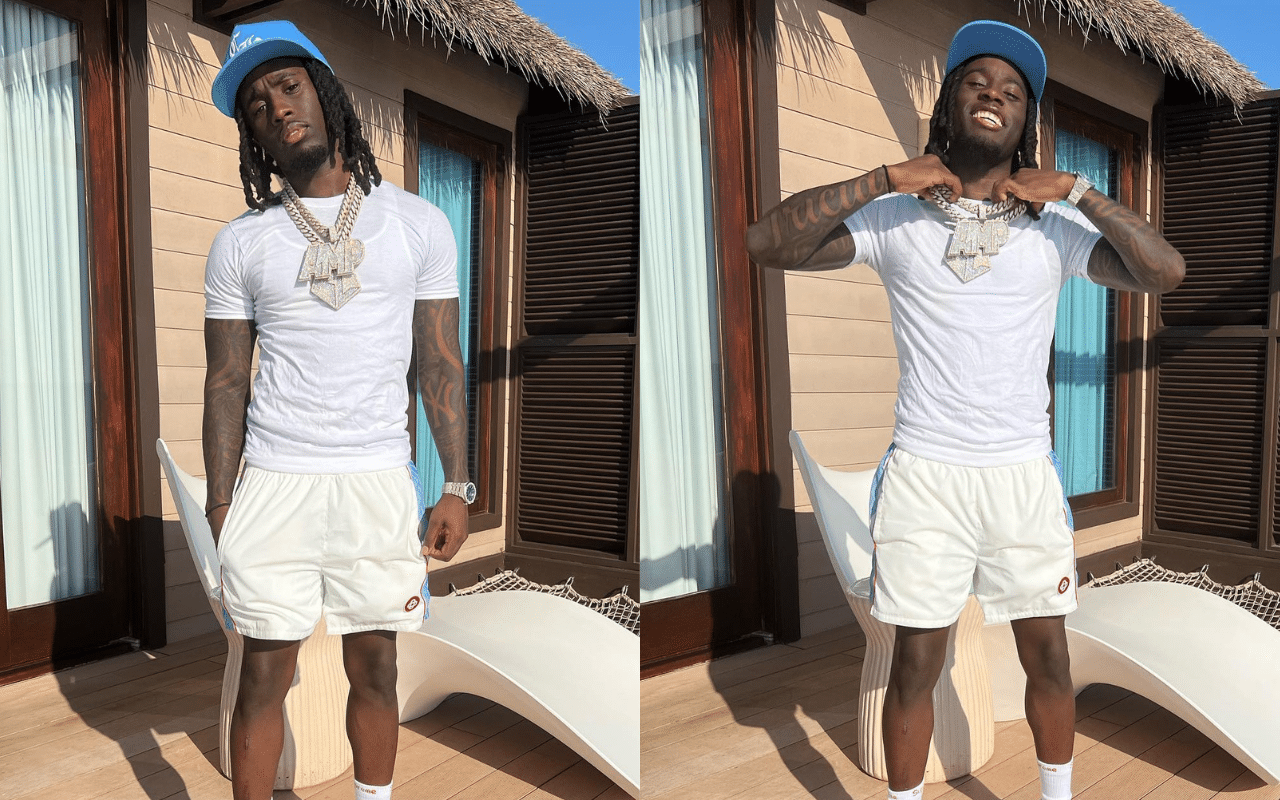 Instagram / @kaicenat
Attending a meet-up for an influencer has become a right of passage for viral cultural enthusiasts. And for creators, hosting meet-ups has become a clear indicator of success.
Whether attending conventions like VidCon or organising a solo meet and greet, converting likes and comments to IRL interaction is a whole new level of fame. However, it seems that influencer meet-ups are becoming increasingly problematic as viral culture blends with the mainstream.
Take Kai Cenat, for example. The Twitch streamer has found himself in the centre of controversy after hosting an in-person giveaway and live stream last Friday. Together with fellow streamer Fanum, Kai had planned to give away multiple Sony PlayStation 5 game consoles at Union Square Park in New York City. While the event was scheduled to start at 4 PM, the park was already overwhelmed by fans by 3 PM.
Nevertheless, Kai posted a video from inside a van, showcasing the consoles and gift cards, all while urging the fans outside to stay safe. Eventually, Kai and his entourage stepped out of the vehicle, only to be swarmed by the all-too-enthusiastic crowd.
"The live stream was cut short as Kai Cenat tried to wade through the crowd of fans that quickly surrounded him upon walking outside. His security detail began escorting him away from the crowd immediately," Carver Fisher writes for Dexerto. "The stream went back up a short time after it was interrupted, only for Kai to be lost in a sea of people."
Soon, the mob turned violent. Aerial footage of the event showed a tightly-packed crowd stopping traffic. Meanwhile, on-the-ground videos depicted a much more disturbing picture. Fans were seen hurling debris, setting off fireworks and destroying property. The entire meet-up resulted in 65 arrests, including 30 juveniles, with Kai himself among those apprehended.
Kai was taken into police custody and charged with inciting a riot and unlawful assembly.
As NYPD Chief of Department, Jeffrey Maddrey said in a press conference, "We have encountered things like this before, but never to this level of dangerousness, where young people would not listen to our commands. They were fighting each other and turning on each other."
Kai has since gone quiet on social media. However, the AMP ('Any Means Possible') creator collective, of which Kai is a member, apologised for the incident on Saturday.
"We've hosted fan meet-ups and video shoots in the past, but we've never experienced anything at the scale of what took place yesterday," the statement reads. "We are deeply disheartened by the outbreak of disorderly conduct that affected innocent people and businesses and do not condone that behaviour. We apologise to all of those impacted…"
While Kai is the latest influencer to find himself in the middle of such a scandal, he is not the first. Content creators like Austin McBroom and Tana Mongeau have encountered similar situations in years past— with these influencers shutting down streets for meet-ups, causing public disruption, and even leaving fans injured.
Back in 2021, Austin hosted an impromptu meet-and-greet giving attendees a chance to win autographed boxing gloves, closing off Rodeo Drive in the process. The Beverly Hills Police Department sent around 30 officers and 25 civilian support staff to control the crowd. While the situation did not escalate further, the city of Beverly Hills later sued Austin for $200,000 for hosting an unsanctioned gathering.
However, Austin didn't seem to learn from his mistakes. In March 2022, Austin and Catherine Paiz announced Ace Fest. The duo promoted the festival as Disneyland meets Coachella, with games, amusement rides, food, and a chance to meet The ACE Family up for grabs.
On the day of the event, images revealing limited shade and recycled prizes at the festival began to circulate. The family's meet-and-greet sparked significant controversy, as VIP pass holders waited hours under the blazing sun without access to shade. Eventually, Austin and Catherine cut the meet-and-greet short, despite promising to continue meeting fans until 10 PM.
While Ace Fest is a notable failed creator-organised event, TanaCon is arguably the most infamous case.
After sharing her negative experiences with VidCon, Tana set out to create her own two-day convention to celebrate content creators and their fans.
The event was poorly organised and oversold, leading to overcrowding and logistical problems. Angry attendees recorded their experiences waiting to enter the convention, enduring long queues without access to necessities like food, water, or shelter. Many suffered from severe sunburns, with some attendees even fainting while waiting in line. Due to safety concerns and struggles with crowd management, the convention was shut down on its first day.
With Kai being the latest in a long line of influencers to put fans at risk during a creator-led event, it highlights how viral stars often struggle to comprehend their impact in a real-world context. There is no denying that an audience of 6.5 million on Twitch is hard to grasp. Yet, with influencers like Kai primarily operating behind screens, it's clear that many become detached from the nuances of fandom culture, failing to grasp the behaviour and mob mentality they (intentionally or inadvertently) encourage.
Instances like TanaCon and Kai's recent meet-up serve as cautionary tales. Both events show that while creators may not adhere to many norms in the entertainment industry, they often wield equal, if not greater, influence than traditional celebrities—something that is frequently underestimated when interacting with their fans in person.