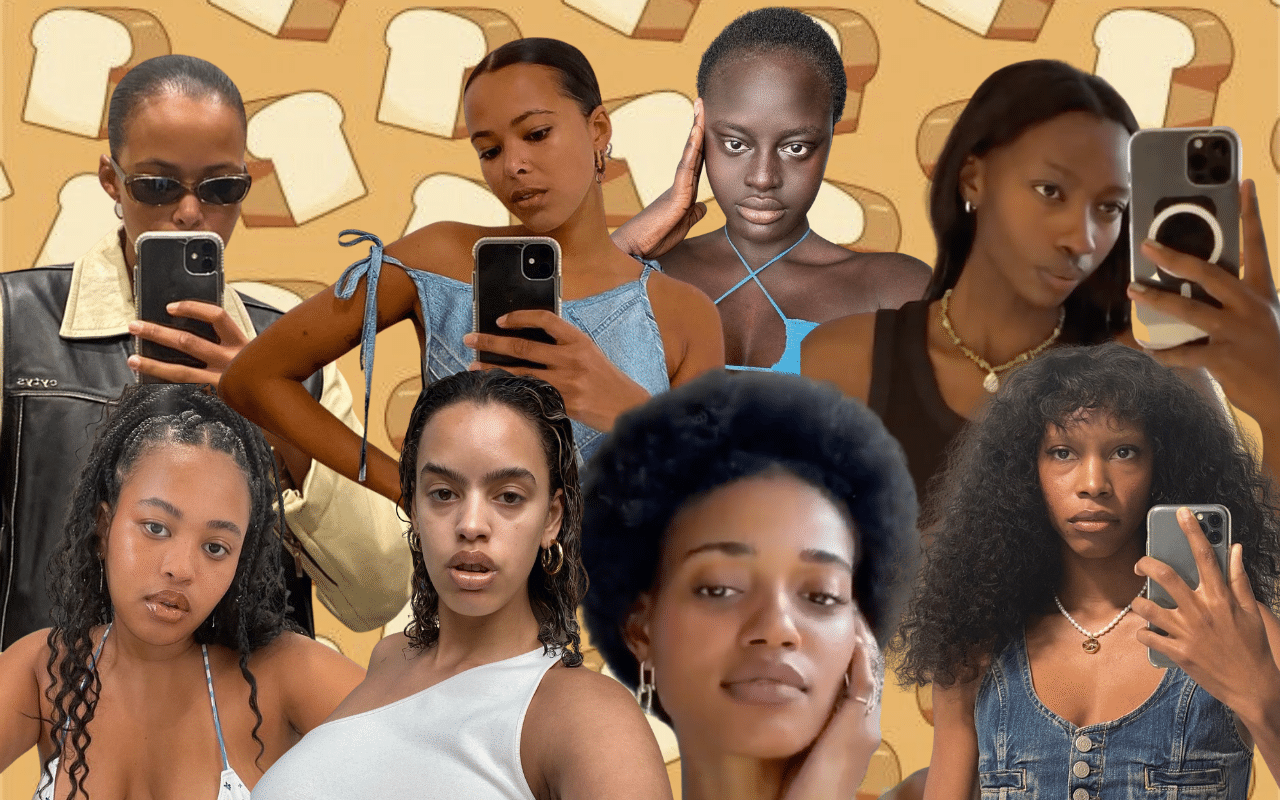 @breadbeautysupply
https://www.instagram.com/p/CbKptiRBTv0/
https://www.instagram.com/p/CYHUX8sJkno/
https://www.instagram.com/p/CXBGhEFJ7k3/
Few haircare brands have made a bigger splash upon arrival than BREAD Beauty Supply. Founded only in 2020, the Australian haircare brand specialising in curly and textured hair has hit the ground running, sweeping up awards and flying off shelves. From its Aussie origins, the brand has already become a global sensation, proudly stocked in the likes of Sephora in the US and Selfridges in the UK. From sitting in her mum's African hair braiding salon in Perth (the first in Australia!) to building a haircare brand on the philosophy of celebrating, rather than taming curly hair, it seems BREAD founder Maeva Heim was destined to be a trailblazer in the world of haircare.
"Growing up in Australia where 'beachy blonde' and 'laidback effortlessness' is the beauty ideal, I never felt like I fit into that definition of beauty," she shares.
"I remember being in my teens and the first time I had to wear my relaxed hair out, with no added weave or extensions, to high school. I was so embarrassed by my hair that I went to the nurse's office and pretended to be sick so they would call my mum and I could get picked up to go home."
From that insecure teenager, "to say I've come a long way from there is an understatement", Maeva shares. Beyond her own journey, Maeva sees BREAD as a chance to change the way curly hair is represented in the media, working towards a future where "black women with textured hair all over the world will be able to walk into a boardroom with bantu knots, or an afro, or whatever she wants, and not a single person will bat an eyelid".
And it's not just talk either. From the very beginning, Maeva has been clear on who BREAD is for, and how BREAD will change the game for them.
"We're creating BREAD for the person who has curly and textured hair, and doesn't want to spend half a day washing her hair. Our aim is to make wash-day, and other parts of her routine as quick as possible, so she can spend less time on her hair, and more time on other things in life".
Named after the staple food, Maeva talks about how BREAD provides the basics of natural haircare, making a much-needed splash into an otherwise confusing market.
"When I first transitioned [to natural hair], I had no idea where to start. I just wanted to know how to wash my hair. I wanted a suite of essentials to establish the core parts of my new haircare routine, and I wanted to make the process as quick as possible," she says.
Making good on this promise, BREAD currently boasts a narrow but tailored product offering, with their Hair Oil and Hair Cream taking off as bestsellers.
Not only was the natural haircare world inaccessible to newcomers, but Maeva says she also found its messaging entirely unrealistic.
"I noticed that there was […] an established idea around what it meant to have 'good' curls," she says. "This often meant a super glossy and defined 'no curl out of place' photoshopped look that just isn't realistic for day to day life, and is often not achievable for all curl types"
To that end, Maeva wants BREAD to "represent [people] in the way that they already present themselves […] and the way they want to be seen", and this is seen nowhere clearer than on their social media platforms. Every other Instagram post is a snap sent in by real BREAD users, which is doing wonders for building a trusted customer community around the brand.
Ever the vision-caster, Maeva says there are no plans to slow down from here.
"Ultimately, my goal has always been to create a brand that can make it big. Why? Because I want us to have significant media buying power, so that we have the power to really impact the way black women are represented in the media".