@trendmood1
https://twitter.com/zoeyy227/status/1244682114043346944
Anastasia Beverly Hills just can't catch a break this year!
(And tbh, same.)
After being accused of copying Fenty Beauty's mascara design in early 2020, ABH has found themselves in another drama today after popular makeup news page TrendMood revealed their latest product launch, cake liners.
In a since-deleted post, TrendMood shared a photo of six cake liners in purple, white, orange, red, yellow and green. The liners are an extension of the ABH Norvina Collection designed by Anastasia's daughter and President of ABH, Claudia Soare (know by her public name, Norvina).
The caption from TrendMood's photo read "Available Now!! Link in BIO online #Sephora NEW! #Norvina Electric Cake Liners !!!!," indicating that the liners were currently available at Sephora online.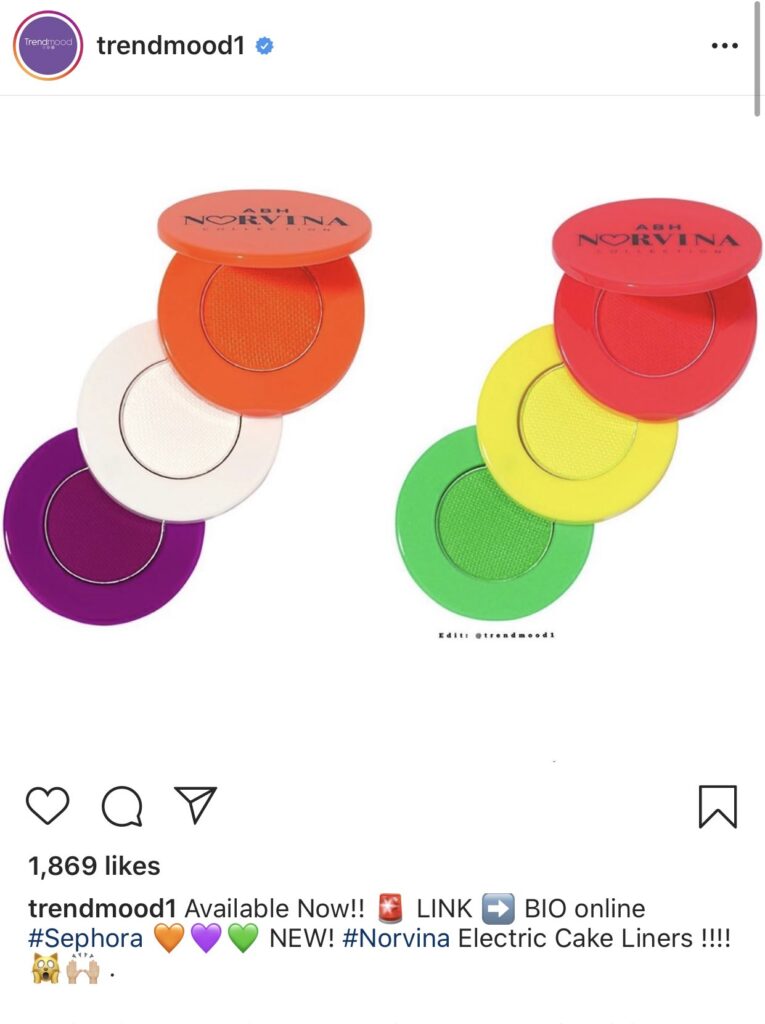 However, it seems there was a miscommunication with Sephora and the liners were not supposed to be released any time soon.
"Well, fuck Monday," Norvina tweeted out to her 280K followers.
Fans quickly connected the dots and many shared their sympathies with her, as ABH has had other leaked launches recently. "we pushed this launch back for obvious reasons the current climate," Norvina tweeted. "and I am going to just assume someone didn't let their dot com team know."
Norvina's tweet indicates that Sephora online had posted the cake liner collection to their eCommerce site, however Centennial Beauty cannot confirm that.
Despite the unfortunate reveal, the response online to ABH's new product line has been relatively positive. Many fans and MUAs across Twitter are sharing their excitement for the cake liners— which have become a staple in IG makeup tutorials as of late.
Others are comparing the components to the Melt Cosmetics stacked liners and the shades to the SUVA Beauty cake liners.
Sephora has not publicly commented on the leak at the time of publication and Anastasia Beverly Hills has yet to share the official launch date.
But when they do, our credit cards are ready.