YouTube / Instant Influencer
https://www.instagram.com/p/B_-mLythgDc/
Instant Influencer has officially crowned the winner of season one, Ashley Strong!
The finale episode of James Charles' YouTube reality show premiered on May 15th with the remaining three makeup artists battling it out for the title. The challenge was to create the next "viral" makeup look— something that influencers across social media would be dying to re-create.
The final three contestants included Denver-based Kailin Chase, 18-year-old Benny Cera, and of course, winner Ashley Strong. Judging the winning looks was James Charles, Norvina of Anastasia Beverly Hills, and makeup icon Mario Dedivanovic as a guest judge.
The finale brought in a record-breaking 500K viewers, making it a shoe-in for a second season.
For her final look, Ashley created a design inspired by the minimalistic fashion label Off White. The Alaskan-native noted the importance of creating a look that is easy to replicate for all skill levels and would translate well from vision to execution.
"I really like the concept of stripping fashion down to just labels and so I decided to do that but with my face," she explained to the judges.
Evidently, her strategy paid off. The judges gave Ashley's look glowing reviews, calling it "high-fashion," "editorial," "easily replicable" and crowning her the first-ever Instant Influencer.
As the winner, Ashley is awarded a video collab on James' channel (for his nearly 20 million subscribers) and $50,000 USD.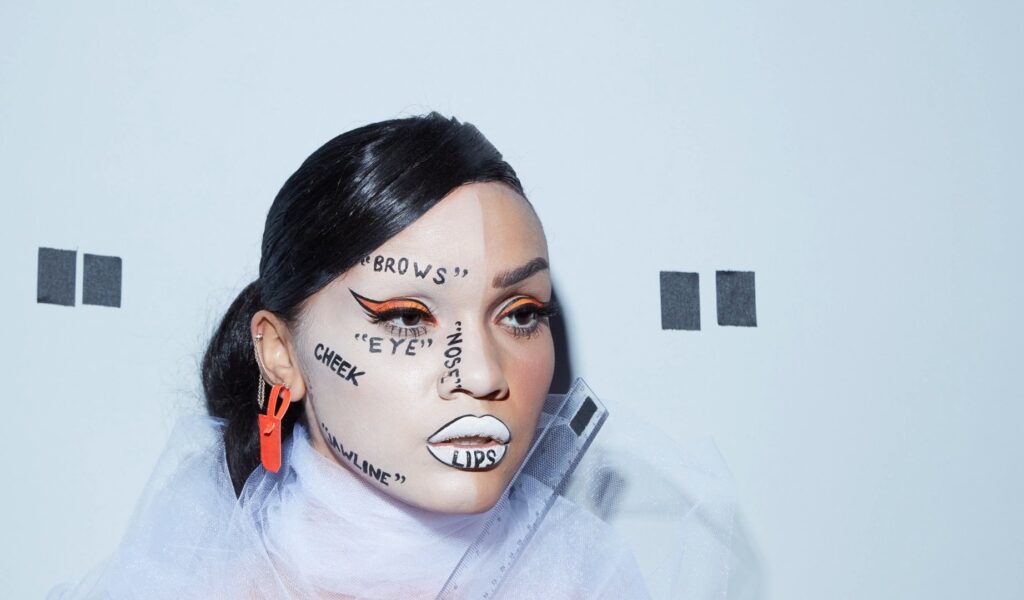 Ashley's journey hasn't always been an easy one. A single-mom from Alaska, Ashley fell in love with art at a young age. In her audition video, she said art was the best way to get her mother's attention growing up as one of six children.
She translated her love of art into makeup while working at M.A.C and joined social media as a way to take her career to the next level.
Prior to Instant Influencer, Ashley had over 100K Instagram followers (she now has over 300K) and had already created multiple graphic eyeliner looks that went viral.
She hopes to use her platform to normalise the conversation around mental health in the beauty industry.
You can follow Ashley's journey here.