@travisbarker / @jxdn
Just days after rumours started swirling about Scooter Braun and the dissolution of his talent agency, internet users are watching as more music industry drama unfolds. It appears that Jaden Hossler is no longer working with his longtime mentor, Travis Barker. 
The TikToker-turned-musician— known professionally as Jxdn— signed with Travis' recording label, DTA Records, in 2020. Since then, the Blink-182 drummer has played a defining role in Jaden's music career— producing his debut album, Tell Me About Tomorrow, and even his latest song, 'Elevated Heartbreak.'
However, internet sleuths recently discovered that Travis had unfollowed Jaden on Instagram, leaving followers to speculate whether the pair are still working together.
"[Travis unfollowing Jaden] probably explains why Jaden didn't release his album, is cancelling shows, going through a stage name change, changing his music genre to pop, and most importantly, why he is no longer using DTA's main studio," @TeaTokTalk on Instagram writes.
Some social media users believe that Jaden is leaving DTA Records, and this might be why Travis unfollowed him. For instance, Jaden has recently been sharing posts about how "everything is about to be different" on his social media.
"I'm intentionally changing a lot of myself, trying to become a better man, trying to become a better artist… I am so grateful for everything that I have been able to accomplish, but you know this is just the beginning," he shared on his Instagram story and X (formerly Twitter). 
With numerous fans believing that Jaden is hinting at a possible rebrand, the idea of him leaving DTA Records doesn't seem so far-fetched.
However, at the time of publication, @dtarecords on Instagram still follows Jaden and even has him tagged in the account's bio.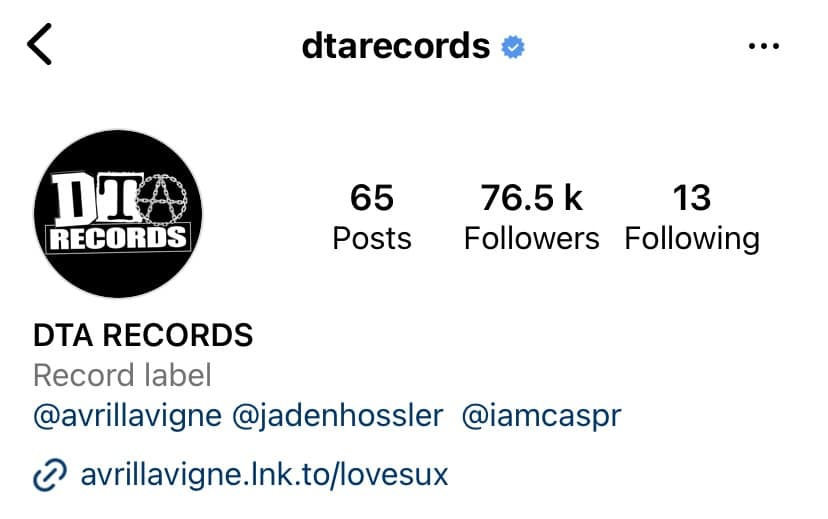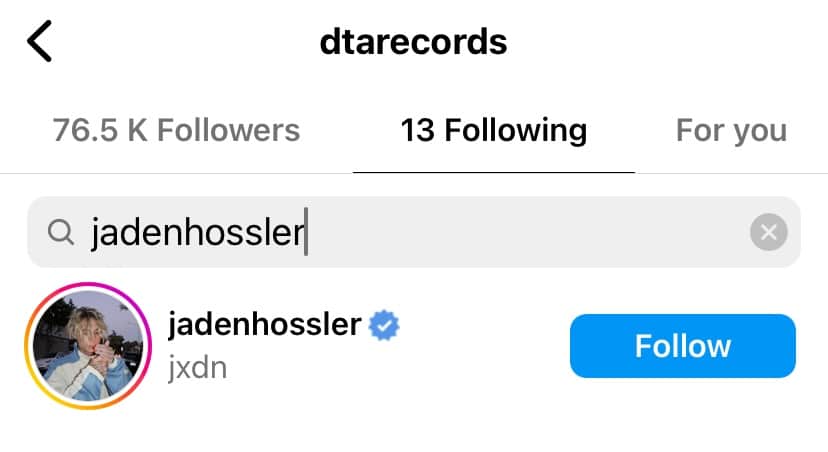 The TikTok star has seemingly addressed the situation in a series of cryptic tweets— writing how it is "really weird" and that he feels "confused."

"sad and hurt but like I just gotta keep moving forward," he goes on to share. "being honest I've just been struggling to stay positive and hopeful…I don't want to fail i am doing everything I can not to."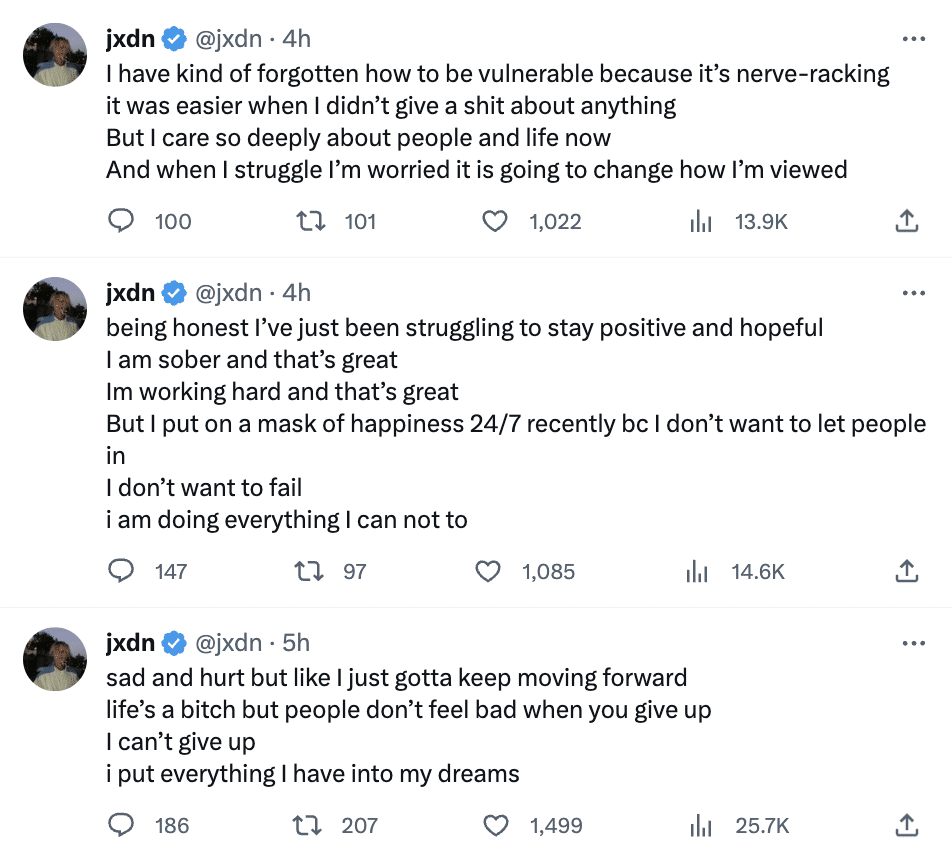 Jaden wraps up the series of tweets by confessing that he often feels like "giving up." However, he reiterates his commitment to his fans, sharing that he continues to find "hope" and motivation in them.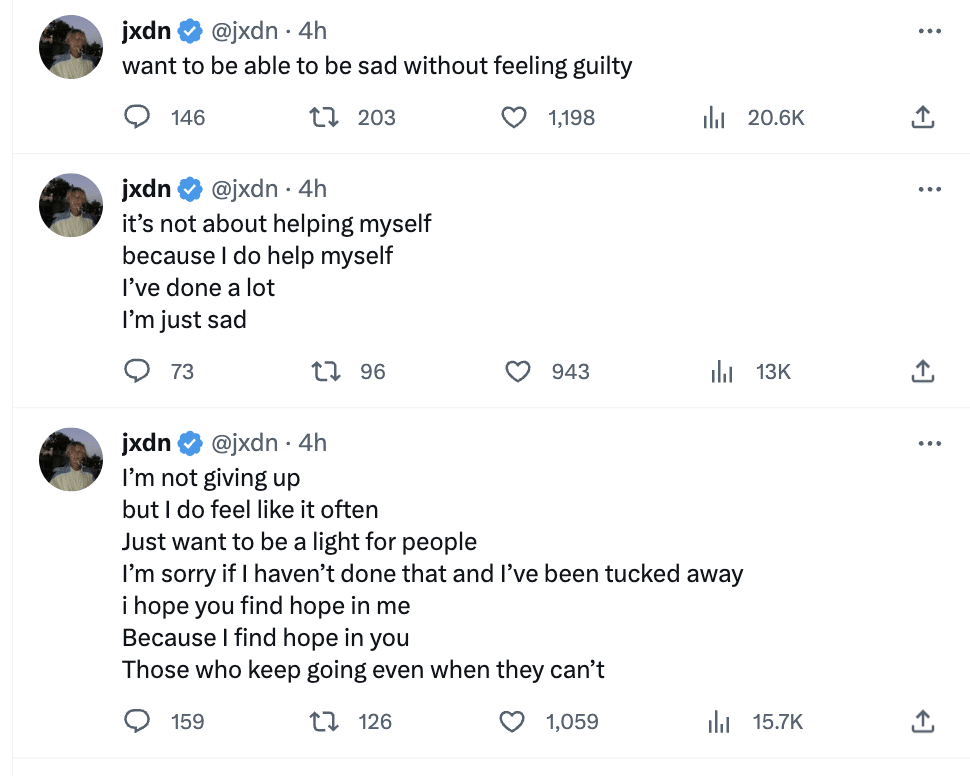 Fans have flooded Jaden's replies on X, offering support for the musician.
"It's okay, you're fighting, you're changing, we're all proud of you. You can do much more than you think," one user wrote.
"so incredibly proud of you Jaden ! you taught me to be me. just be yourself and do what you wanna do and what you can do," another shared.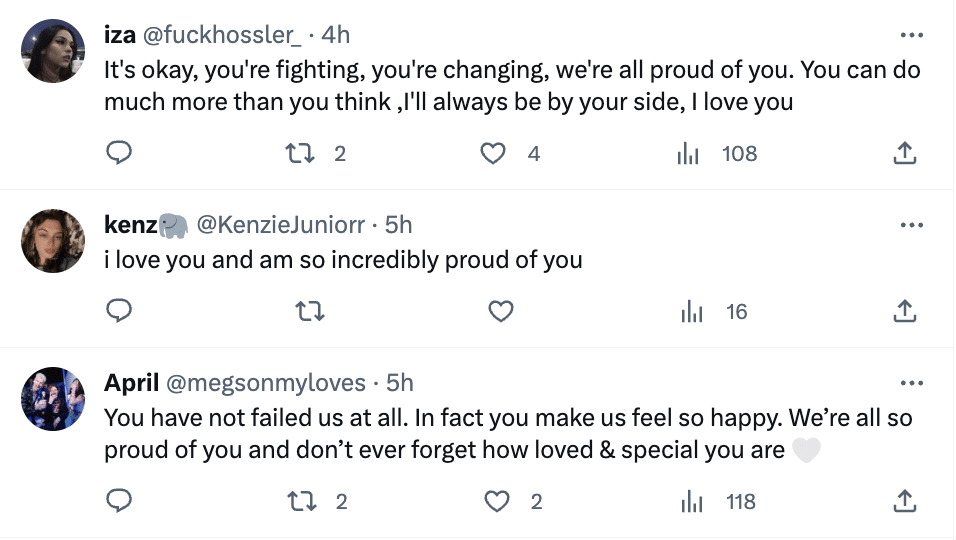 Of course, this is not the first time Jaden has openly discussed the struggles that have come with his music career. Earlier this year, he took to Instagram to share that he is seeking treatment for his mental health. The choice to take a step back from the public eye occurred just six weeks after he concluded the I Hope This Never Ends Tour.
While the details of what exactly is happening between Travis and Jaden remain unclear, there's no doubt that Jaden's fans are ready to support whatever direction his career takes next.