Finally, a TikTok trend we can get behind.
For years, millennials and centennials have been using social media to raise awareness for important causes. Most commonly, users will change their profile photo in solidarity to reflect a movement and respond to current events. While the impact of this strategy is not highly documented, it's a simple way for users to show support regardless of their ability to make a tangible change in the moment.
What started as a trend on Facebook (thanks to the platform's own innovation) transcended into other social media apps including Twitter, Instagram and most recently our favourite new platform, TikTok.
Despite being the new kid on the block, TikTok users have been utilising the platform to address critical social and political issues since its inception.
The app's wild popularity and instantaneous ability to go viral mixed with its young, socially-conscious user demographic makes TikTok the go-to platform for many youth activists hoping to ignite change.
Now, users on the world's fastest-growing social media platform have jumped on the bandwagon— changing their profile photos to a picture of a black fist in support of Black Lives Matter.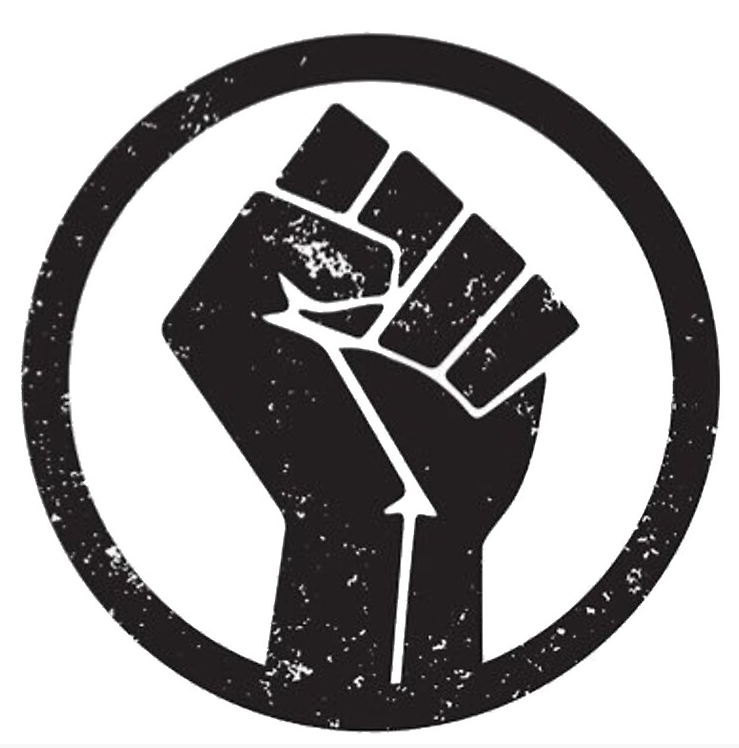 Black Lives Matter is a global network dedicated to the "fight for Freedom, Liberation and Justice" for Black communities around the world. According to their website, BLM is a "chapter-based, member-led organization whose mission is to build local power and to intervene in violence inflicted on Black communities by the state and vigilantes."
Black Lives Matter first started as a movement in response to the 2012 murder of 17-year-old Trayvon Martin and the subsequent acquittal of his killer, George Zimmerman.
One year later, those involved in the movement began the Black Lives Matter Freedom Ride to Ferguson "in search of justice for Mike Brown and all of those who have been torn apart by state-sanctioned violence and anti-Black racism." Michael Brown was the victim of a police shooting. His killer also walked free.
So why are TikTok users changing their photos to a black fist?
While BLM was never gone, recent events, like the murder of 25-year-old Ahmaud Aubrey by two white men, has brought the movement back to the forefront. TikTok users have been using the video app to raise awareness about Aubrey's death and share the important work that BLM does for the community.
Then in early May, Lex Scott, the founder of Black Lives Matter Utah, created a viral challenge involving the black fist profile photo.
On May 7th, she posted a TikTok video urging creators to change their profile photos to protest the notorious unfair treatment of Black creators on the platform. Namely, the algorithm seems to disproportionately target Black creators, refusing to promote their content and often removing it altogether.
"Rules of our protest," she writes of the May 19th demonstration. "1. Change your profile pic to the black power fist (even if just for the day); 2. Unfollow one creator that is not supporting this movement; 3. Comment #ImBlack or #BlackVoicesHeard under every video you post/see; 4. Follow and support one new Black creator; 5. Only like Black creators' content. Just for today."
In her caption, Scott explains that the demonstration is in protest of the "unfair censorship of Black creators."
Though May 19th has come and gone, many users still maintain the black fist as their profile photo. According to Refinery29, hordes of non-Black allies refrained from posting content on the day in solidarity, and instead directed their followers to some of their favourite Black creators.
We love to see it.