https://www.instagram.com/p/Cccmav6r__i/
Shyla Walker has made some serious accusations against her child's uncle, Austin McBroom of the ACE Family.
The influencer took to social media this week in anger after Austin shared a photo of her daughter on his Instagram stories against her wishes.
Shyla was previously in a long-term relationship with Austin's brother, Landon McBroom. Together, Shyla and Landon launched a joint YouTube channel in 2017 where they shared vlogs of their life, amassing over 3 million subscribers. The couple welcomed their daughter, Souline Amour McBroom, on Christmas Eve 2019 and briefly included her in their content before splitting in June 2021.
Following their split, Shyla filed a restraining order against Landon for alleged abuse and attempting their kidnap their daughter. Landon, who now focuses on his boxing career full-time, went on to deny these claims.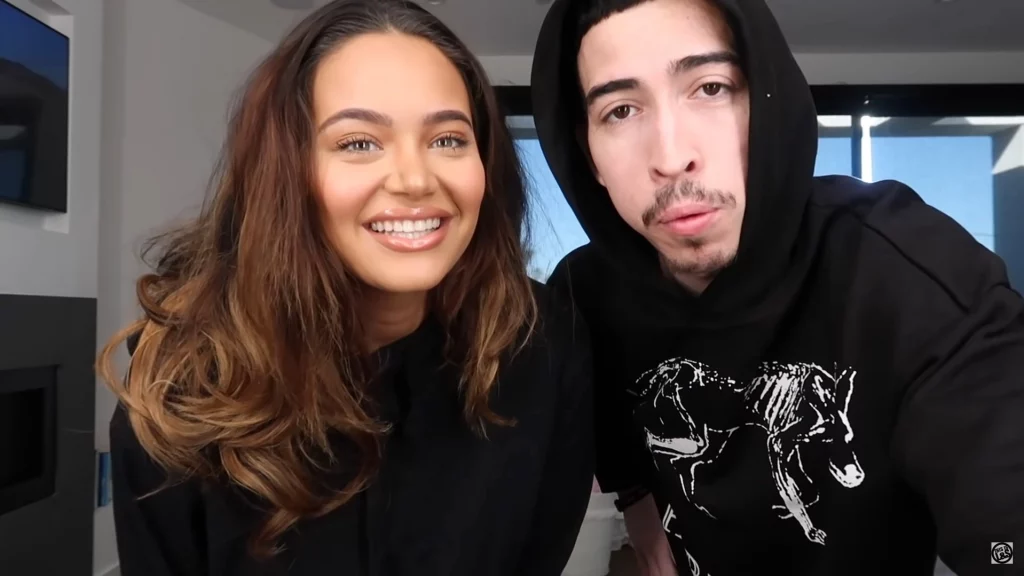 Over the past year, Shyla has admitted that she regrets putting her daughter's face on the internet. While Landon has expressed he would like to continue posting photos and videos of Souline online, the 25-year-old has appeared to respect Shyla's wishes, bar a few posts.
Despite this, Landon's family has continued to share the child's face on social media. Austin's recent post featuring Souline at a boxing gym with Landon seemed to be the final straw for Shyla, who took to Instagram stories to call out Austin and the ACE Family.
In a now-deleted series, Shyla explained that after one year of doing their family channel, she became uncomfortable with strangers knowing her daughter's name and what she looked like. She then told Austin to delete the post of Souline on his Snapchat.
"Imagine all you want is to protect your child from the shit show that is rapidly unfolding… [and have to take] it to COURT to get a privacy protection for your literal toddler just for grown adults to disrespect her mother & [compromise] her safety to be bitter," she wrote.
Shyla threatened to expose Austin and the ACE Family on social media, saying that the last time she publicly spoke about them on the internet, she was "in fear" for her life. However, at this point, she doesn't care anymore.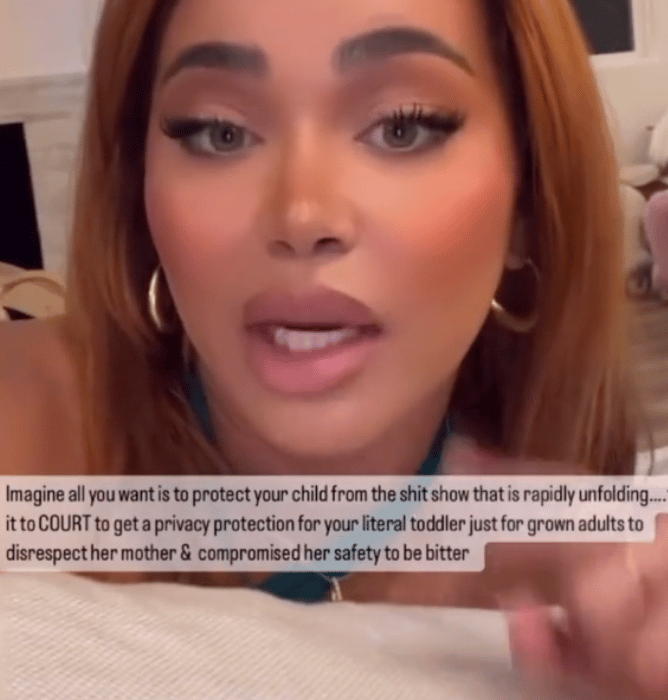 She went on to post a screenshot of an alleged DM she sent to Austin in response to his story featuring Souline.
"Stop posting my kid. Post your 3 content makers and leave mine out of it dookie boy," Shyla allegedly wrote to him. "You're really a dumb motherfucker. Do you really need another lawsuit? Think about that. I don't even care to blackmail you or anything like that I won't post any of the content of you at your little whorehouse you begged me for the footage for […] leave my kid out of it."
In the same Instagram story, the 24-year-old made some serious allegations against the ACE Family— calling Austin a cheater, saying that the family is broke, and claiming that Austin and his wife, Catherine McBroom, had their third baby through IVF so they could ensure it was a boy.
Shyla also dropped a major bombshell, alleging that Austin attempted to have a security guard hurt beauty influencer Cole Carrigan in 2019 after Cole made a video claiming that Austin raped his close friend. Cole alleged that the woman was forced to sign an NDA, meaning she was unable to speak on the incident herself.
In the video, Cole shared alleged text messages from his friend as well as images his friend took after the alleged assault, including a graphic photo of bloody sheets. The woman alleged that Austin's security guard and father were both in the room at the time of the rape and that Austin's father also assaulted her.
Austin addressed Cole's allegations in a lengthy Twitter post, calling himself a "victim of extortion, defamation, and slander."
Though it was years ago, Shyla claimed these rumours are true in her Instagram story.
"Oh and how you tried to have security kill […] Cole what's his name when *that* video came out," she wrote. "Yes [Austin] & his dad do it together." She also said that Austin's mother knows about his alleged behaviour and she supports it.
Read Catherine's response to Shyla's claims here.