Kee Reece / Ruchi Page
Faces of Australia is a column highlighting BIPOC creatives to bring you their stories. Creators are asked to collaborate on a makeup look that empowers, holds meaning, or describes their experience as it relates to Australian beauty standards and the Australian beauty industry. Faces of Australia is written and produced by Ruchi Page, with a mission to show the beauty industry how accessible BIPOC talent is across this diverse nation.
Episode 1: Kee Reece
The brief? Green served two ways. It is with immense privilege that I bring you the story of Kee Reece AKA the queen of green.
Together, we've created contrasting looks with various shades of green— a bold colour underutilised in makeup artistry with a reputation for being difficult to work with. Ironically, that couldn't be further from the truth. Celebrity makeup artist Rokael Lizama explains that green is an enigma, representing both power and freshness— two adjectives that perfectly describe Kee's impact on the Australian media landscape.
Having moved to Australia at 10-years-old, Kee shared that she was frequently encouraged to wear bold and bright colours growing up. However, she quickly discovered moments where she felt more comfort in blending in, in order to not stand out.
I had the grand honour of asking Kee five questions surrounding her experiences within the Australian beauty industry this week. Our conversation was paired with copious virtual head nods, difficult realisations, and a mutual passion to inspire confidence and inclusion.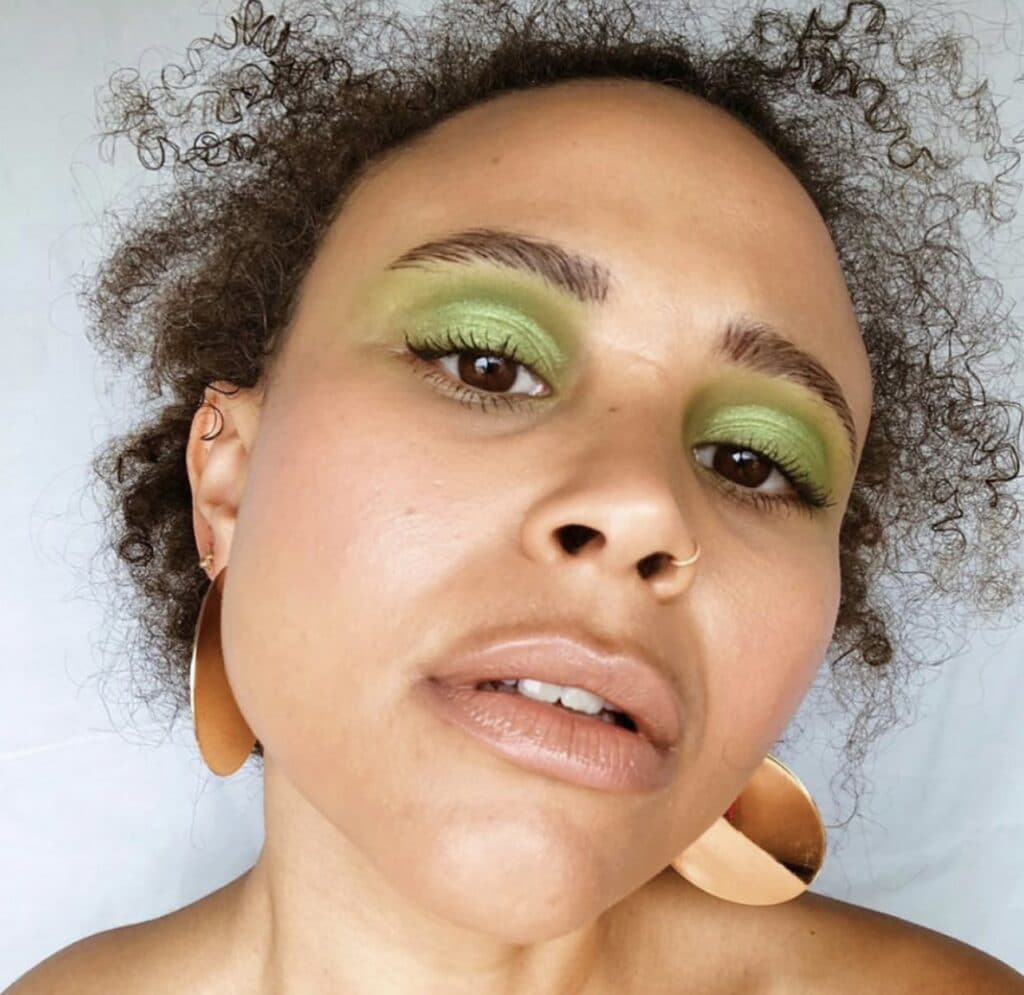 Born from Black African American and Caucasian New Zealand parents, Kee is passionate about bringing diversity to life within the beauty, fashion, and media industries, where she proudly has a seat at the table as a social media manager and host of popular entertainment podcast, The Spill. I was especially interested in who Kee looks to for inspiration; think, the idols and mainstream media icons who helped shape Kee's identity and inform her career. And to no surprise, international fashion magazines and film were her only source of inspiration, due to a lack of representation in Australian media that was prominent during her childhood and teen years.
Kee self-sourced her idols and became positively impacted by models such as Liya Kebede and actresses like Thandie Newton. Kee had a particular soft spot for Lauryn Hill, who eventually influenced Kee's obsession with brown lipstick, Sister Act 2, and braided hairstyles. (Brown lipstick is also on my obsession list, so a virtual high five was shared at this point of the chat.)
As a brown girl myself, I had to unravel the million-dollar question:
What was it like buying makeup for the first time as a young girl in Australia?
I was greeted with an initial answer of, "It was ok." A healthy layering of bronzer and the 'tan' base products seemed to mostly work with Kee's golden complexion. Then glam became experimental for Kee, but mixing and matching shades to customise the perfect undertone became an even steeper challenge. I suppose the usual 12 shades of ashy, beige, pecan, and vanilla weren't cutting it anymore. Kee recalls struggling most with concealer, as the variety of undertones for deeper complexions were not heard.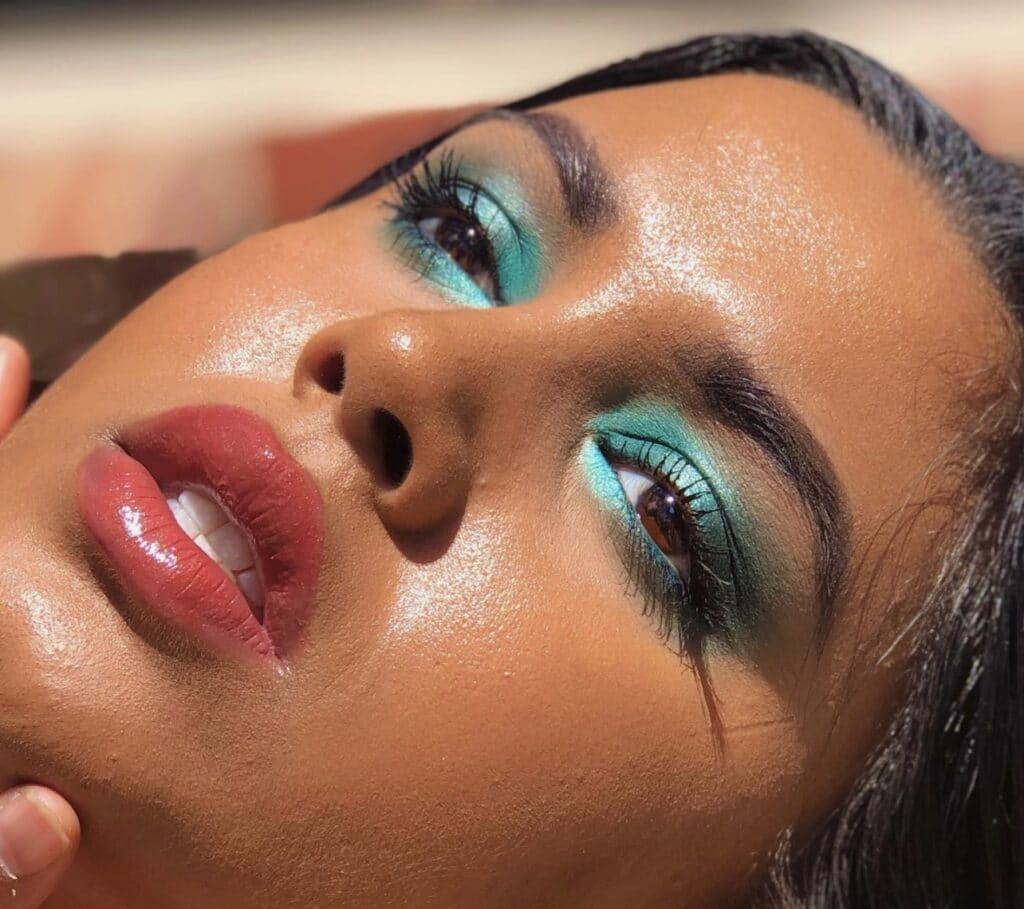 After spending time in New York City in early adulthood, Kee reflected on the transformational power of co-existing with humans that resemble features of her own. "Suddenly I was in a sea of beautiful melanin and gorgeous textured hair," she told me. I could relate. There's something so mesmerising and comforting seeing you in others. We both celebrated the revolution of Instagram and what that meant for diversity in Australia; finally some accessibility to the normalisation of including all skin tones and cultures which slowly opened up the scope for diversity in the Australian beauty industry as a whole. This led to my concluding question.
If the Australian beauty industry was your best friend, what advice would you love to offer to help them be better?
The answer? Actionable steps we can all start doing right now. From the words of Kee Reece, a Black woman living in Australia with a desire to be seen and heard:
"We've had a lot of the 'same' for a long time. Hire, work and consult with diverse BIPOC and creatives. Elevate their voices and stories. Don't let your allyship become performative; take action, set goals, and be transparent to make long-term change."
– Kee Reece, social media manager and podcast host
PRODUCTS USED