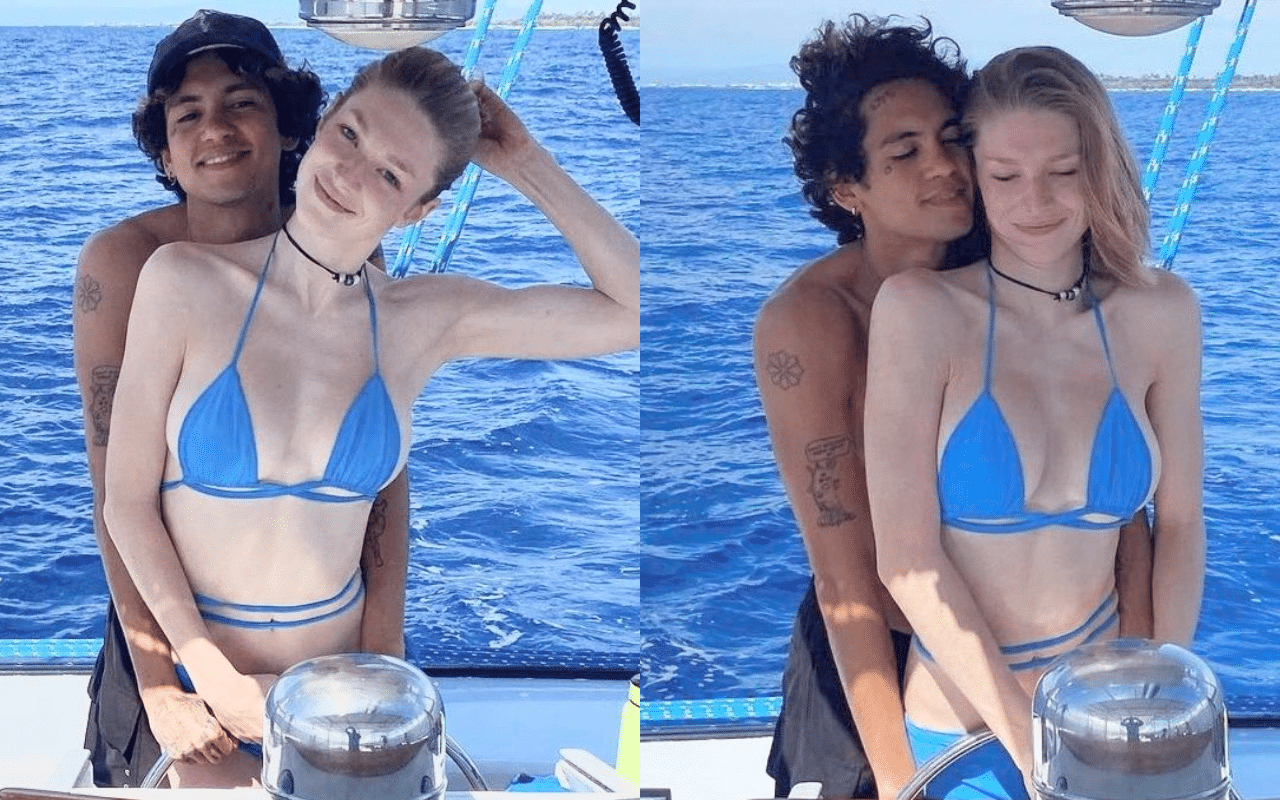 Twitter / @schaferfike
Gen Z power couple Dominic Fike and Hunter Schafer have broken up.
In a new interview with Zane Lowe for Apple Music, Dominic confirmed that he is no longer in a relationship with his Euphoria co-star.
"I'm better at it," he said of being single. "I'm done being in relationships right now."
"I've always been in these public relationships," the 'Mona Lisa' singer continued. "Now every time I go through a breakup, I got to see somebody on a damn billboard."
Dominic and Hunter made their debut as a couple back in March 2022 at the Vanity Fair Oscars Party.
The two were first spotted together in January 2022, days after the Season 2 release of the hit HBO show, before quickly becoming the subject of celebrity gossip account DeuxMoi's blind items— reporting they had been seen kissing and dancing while out with friends. In February 2022, the singer posted an Instagram story of himself and Hunter kissing, as well as stories of Hunter and himself vacationing together in March.
During the Apple Music interview, Dominic also revealed that he was almost kicked off Euphoria for his drug abuse.
"I was a drug addict and coming on to a show that's, you know, mainly about drugs, is very difficult," the musician and actor told Zane. "Sam [Levinson], the director and writer, got me a sober coach, somebody to be there all the time. It did not work."
"I was so fucked up during a lot of that show. It was really bad," he said. "I was reprimanded for it… I almost, you know, got kicked off the show… They were like, 'Bro, you cannot be doing this.'"
Dominic also admitted that they did use takes of him when he was actually high due to the limited options at that point in his drug use.
Despite confirming their split, Dominic had nice things to say about Hunter, saying she and Zendaya are "the nicest people ever."
Happy to hear there's no bad blood between these exes.