In the latest installment of Colleen Ballinger's reckoning, Joshua David Evans sat down for a lengthy interview to address the part he played in his ex-wife's problematic career history.
Colleen and Joshua married in July 2015 after many years of dating.
By October 2016, the pair announced they were getting a divorce and fans began speculating that Colleen had cheated on Joshua with her Haters Back Off co-star Erik Stoklin.
Colleen and Erik are now married with three children.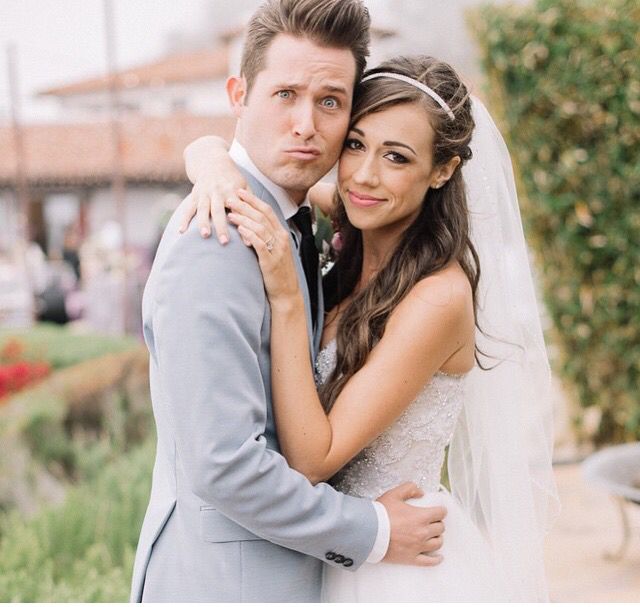 In 2019, Joshua uploaded a video titled "The Actual Truth About Everything Part 1," in which he addressed the dissolution of his relationship with Colleen, implying that the YouTube star had done something terrible to him.
"I'm making this video because I need to, I want to…survive. I have held my tongue for years. I've held my tongue more than you know, and it's killing me. For my own sanity, I'm just going to tell the truth. I want to tell you about my life and I want to tell you about what really happened. And it might piss a lot of people off. It might piss off my subscribers. It might piss off Colleen. It might piss off people in my family. It might piss off people that I used to be friends with."
He continued, "Some really crappy stuff has gone on. I have been living with so much anger, pain and confusion and I tried to be nice to people. I tried to hold my tongue. And when I did say things it was interpreted in a really twisted way. And I'm done. I'm done and I want to tell you guys the real story, I want to tell you what really happened. I've refrained from making videos because I didn't want to embarrass people in my life. I didn't want to embarrass myself but when I get comments every day telling me to kill myself and to not wake up it gets to your head."
Joshua removed the video just hours later.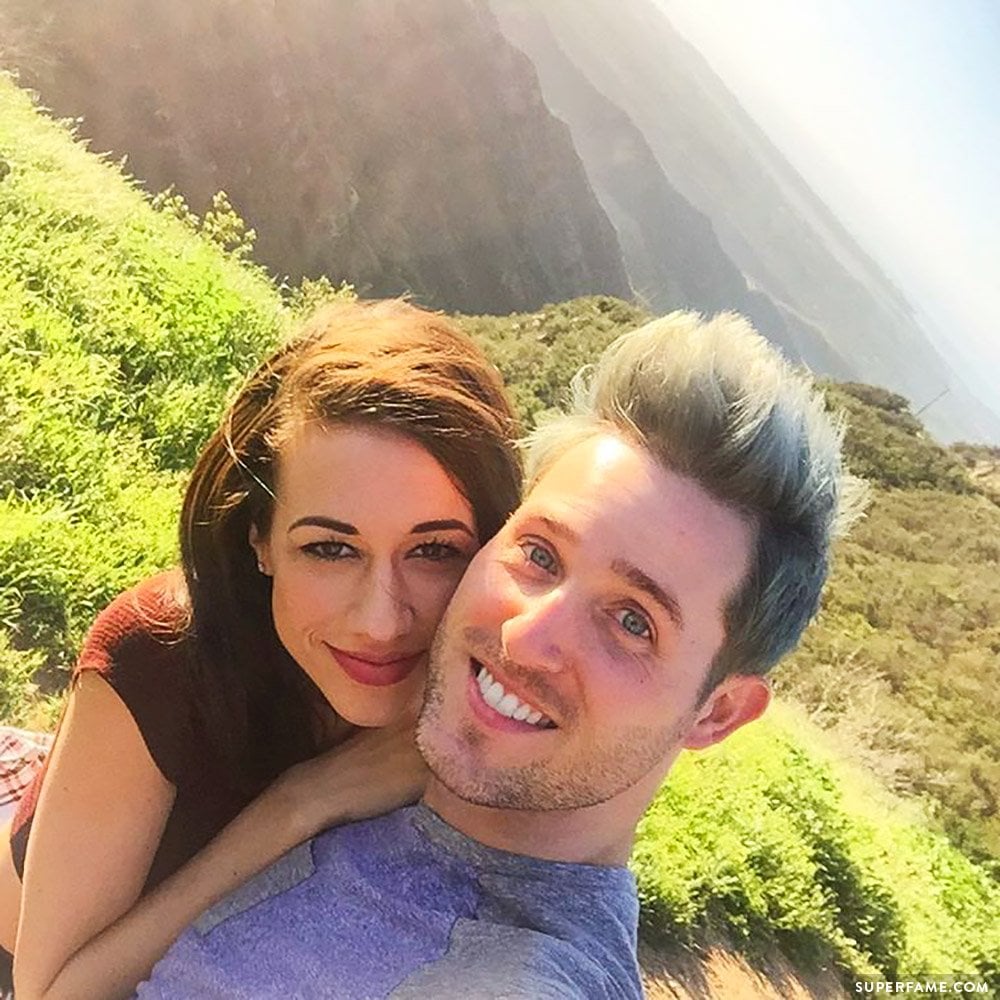 Now, as Colleen faces multiple allegations of manipulation, racism, and grooming from former fans, Joshua spoke out about his experience with Colleen and how he enabled her toxic and inappropriate relationship with fans.
"I've already gone through the guilt and facing it and pointing fingers at myself every single day and hating myself to my core," Joshua told SWOOP, a YouTube commentary creator who has covered the allegations against Colleen extensively. "So if we need to talk about things, let's talk about them."
Joshua first said he was "tortured" by what he experienced with Colleen, referring to the emotional toll their divorce had on him, both as a public figure and as a religious man who saved himself for marriage. He went on to explain how drinking alcohol became the "only thing" that calmed his mind following their split.
He has now been sober for three years.
In addressing the part he played in creating and enabling Colleen's inappropriate content— which is geared toward audiences aged 13 to 21 years old (though many of Colleen's fans are younger than 13)— Joshua claimed he would "chime in every now and then" with his opinion and ask Colleen if she was "sure" she wanted to post certain videos.
Joshua went on to explain how Colleen manipulated him into being "very complicit" over the course of their relationship. He also admitted that he agreed to participate in inappropriate videos because he knew it would help his own career as a creator.
"I was willing to participate in things that were inappropriate because it was going to benefit me. Benefit me professionally and financially," he said. "I did have a lot of pause, and I was a coward and I gave up trying to interject. And then I fully embraced it for myself."
The YouTuber suggested it was easy to become "desensitised" to the inappropriate nature of Colleen's content while he was living inside that world every day.
When pressed by SWOOP about why Joshua felt it was okay to foster close relationships with Colleen's young fans, primarily via messaging apps, he said "it felt innocent at the time" and that he had "normalised" these interactions in his mind because he believed he was simply going along for the ride.
"Looking back on it, I would say 'what the hell were you doing?'," he told SWOOP about an instance when Colleen and Joshua asked young fans back to their hotel room after meeting them for lunch. "There were a lot of times when I should have just put my foot down and said no, but I, again, pushed that all down and normalised it for myself."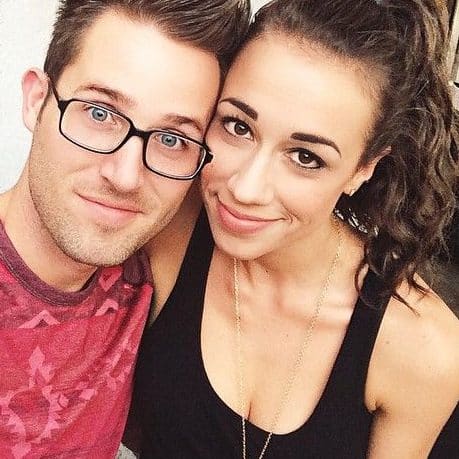 Joshua said that it was "well known" in the Colleen Ballinger-Miranda Sings world that "you don't challenge" her ideas because "she's the successful one."
"There were a lot of things over those years that I just stopped complaining about and just stopped making an issue about because it never got me anywhere. It only made things more tense and so I did the cowardly thing, and just went with it," he said.
In a follow-up interview, SWOOP notes that her team discovered a clip where Joshua said he writes some of the Miranda Sings material, despite claiming otherwise.
"No, no. The audacity that I would even think that I could lend an idea to her. No, she didn't take my ideas," Joshua denied.
Though Joshua seemed to evade responsibility for his role in participating in and enabling the inappropriate Colleen Ballinger-Miranda Sings content, internet users are proud of him for speaking out and believe this interview displays true accountability.
"So many times we completely ignore men when they are abused," wrote one commenter on SWOOP's video. "This sort of thing is so important and I'm very glad to see everyone seeing Colleen as the abuser she is."
"As someone who, during my abusive relationship, did horrific things to my loved ones that was 10000% wrong I know where he's coming from. You become fearful of your partner at a certain point," wrote another.


Colleen has not addressed Joshua's claims or SWOOP's video series at the time of writing.