Swoop / Trisha Paytas / Johnny Silvestri / Adam McIntyre
Last week, commentary creator and filmmaker, Spankie Valentine, who goes by Swoop on YouTube, released the long-awaited third episode of her series covering the downfall of Colleen Ballinger. Unlike her first two videos, the newest instalment focuses on a single accuser, Johnny Silvestri.
Apart from Adam McIntyre, Johnny has become one of the most vocal figures to speak out against Colleen. He started to build an online following after accusing Joshua David Evans (Colleen's ex-husband) of grooming him as a minor. Johnny also gained traction online after leaking a text conversation where Colleen sent unsolicited nude photos of Trisha Paytas.
Before Colleen's cancellation, Johnny was a longtime superfan of the creator and even worked on a Miranda Sings tour.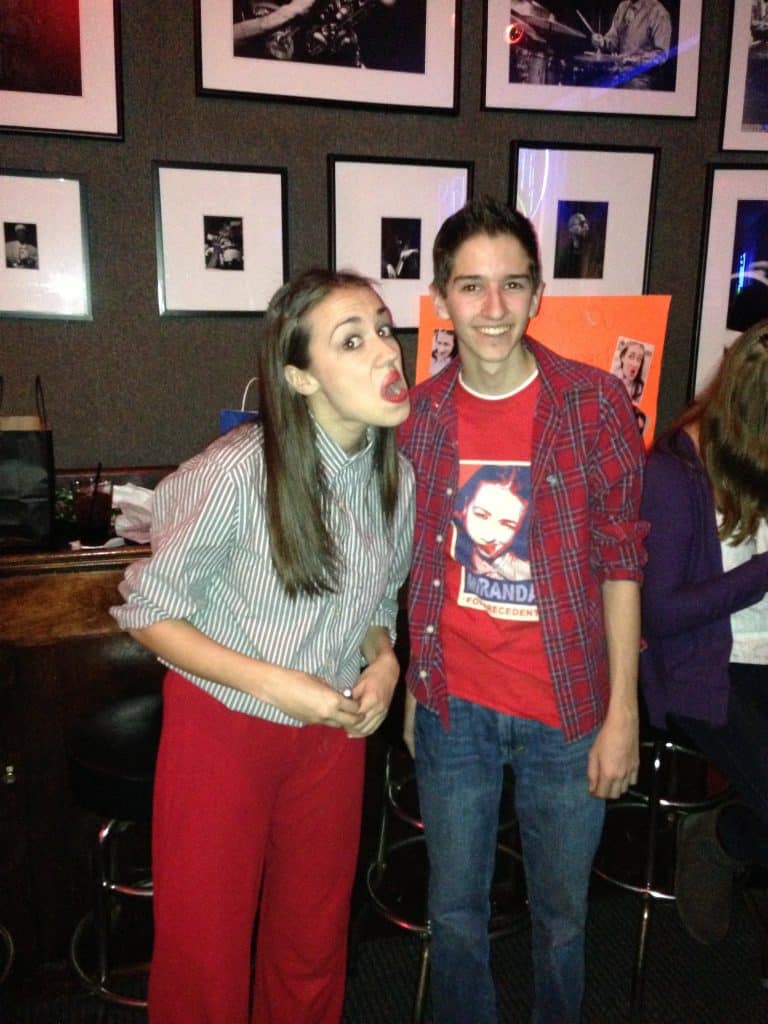 In the four-hour-long documentary, Swoop and her team allege that Johnny's accusations against Joshua are seemingly baseless and malicious. Following interviews with Johnny and Adam alongside extensive research into the situation, Swoop claims that Johnny has lied about his experiences with Joshua, co-opted stories of legitimate victims, and engaged in the predatory behaviour that ultimately led to Colleen's downfall.
From participating in group chats with minors to speaking with young fans about inappropriate topics, Swoop dissects Johnny's pattern of problematic behaviour — something he has seemingly hidden to capitalise on Colleen's cancellation for viral fame.
For instance, Swoop found that Johnny would also send nudes of Trisha to Colleen. Before his interview for the series, he pushed the narrative that he would only receive these pictures. She also notes that it took "over 20 minutes" to convince Johnny to delete the posts with Trisha's nudes— noting that the pictures have "served their purpose."
Following their interview, Johnny allegedly deleted all but one of his posts on X (formerly Twitter) that included nude pictures of Trisha.
Earlier today, Trisha posted a 40-minute-long video on her channel addressing Swoop's investigation and Johnny's role in leaking her nudes. She starts by reflecting on the guilt she has felt ever since Colleen's cancellation, upset that she has indirectly "traumatised" minors with her sex work.
"There's a lot of guilt and shame that I feel that I had a part in somehow traumatising the people [and] minors that were involved," she says. "I felt guilt about my work as a sex worker and how it is aiding predatory behaviour [and] criminal behaviour."
Trisha has talked about the harmful power dynamics in relationships with age gaps throughout her career, often discussing her own experiences with older men. With this, she reiterates her support for Adam, even though the two have had a tumultuous relationship online.
Trisha also reflects on her joint podcast with Colleen, admitting that she didn't have the necessary context to understand the gravity of the allegations against her. The OnlyFans creator clarifies that she was only casual friends with Colleen which led her to being unaware of most accusations levelled against her—something she acknowledged during her first video on the situation.
"My first reaction as an influencer, as someone who's gone through it, is like… 'okay, there's this hate mob right now. It can't be that serious.' Again, I was completely unaware of the allegations of Adam's original video," she admits. " I was blindsided by all this."
Trisha even describes Colleen's behaviour and the allegations against her as "the most twisted event I've ever had with someone that I was acquainted with on YouTube."
"Of all the shocking turns and twists my life has taken as a social media influencer, this was the most shocking to me," Trisha reflects. "I never thought of [Colleen] this way… the body shaming… all that stuff. I just never would have thought [that]… much less her going in and taking my content and sending unsolicited nudes."
She goes on to thank Swoop for encouraging Johnny to remove her nude pictures from X. With Johnny needing convincing to take down the photos, Trisha notes how people are often hesitant to empathise with sex workers due to the "stigma" around the industry. From here, Trisha shares how her perception of Johnny has shifted since Swoop's video dropped.
After learning that Johnny also sent her nudes to Colleen, she opens up about how the post was "humiliating," questioning why he didn't reach out to her privately. She goes on to describe Johnny's behaviour as "manipulative" and "gross," where his post was a blatant attempt to force Trisha to speak out on the situation.
See Also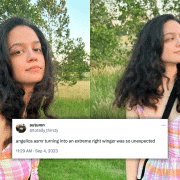 "He presented it like [he] was sent these unsolicited [nudes]…but then to hear about him searching for [the nude pictures] with the intent to make fun of me…" Trisha shares. "I don't know what to do with myself sometimes because, again, it brings up this guilt of being a sex worker, and it brings up this guilt that I was friends and supporting this person [Colleen] who was really a monster."
While Johnny has not responded to Trisha's video, he did issue a notes-app statement on X after Swoop released her exposé.
"Betrayed is an understatement. My trauma was used against me today in a way I had never imagined would happen," he begins. "Swoop, you claim to stand for victims, and what you did today is the polar opposite. You have no regard for my life… You've completely shifted the narrative… This is 100% character assassination, and I won't stand for it.
Johnny even accuses Swoop of defamation, criticising her for speaking with Adam without allowing him to respond. "You chose to interview Adam about allegations regarding me, rather than talking to me, which for starters is scummy," he writes. "You can call names and spread your lies, but I know my truth, and I will not stop sharing it because of people like you."
The next instalment of Swoop's series covering the downfall of Colleen Ballinger will include an interview with Johnny's alleged groomer, Joshua.
Check back for updates.