Temptalia
Camila Mendes is the latest Riverdale star to sign on with a major beauty brand.
This morning, leaked promotional shots for the new Urban Decay Ultraviolet Palette revealed the actress is the face of the brand's latest addition to their iconic Naked collection.
In the shots, Camila sports vibrant and colourful eye makeup — a far cry from her go-to natural beauty routine. The photos show the star wearing a combination of purple, pink and green on her dark brown eyes with the caption "Camila Mendes wearing Naked Ultraviolet."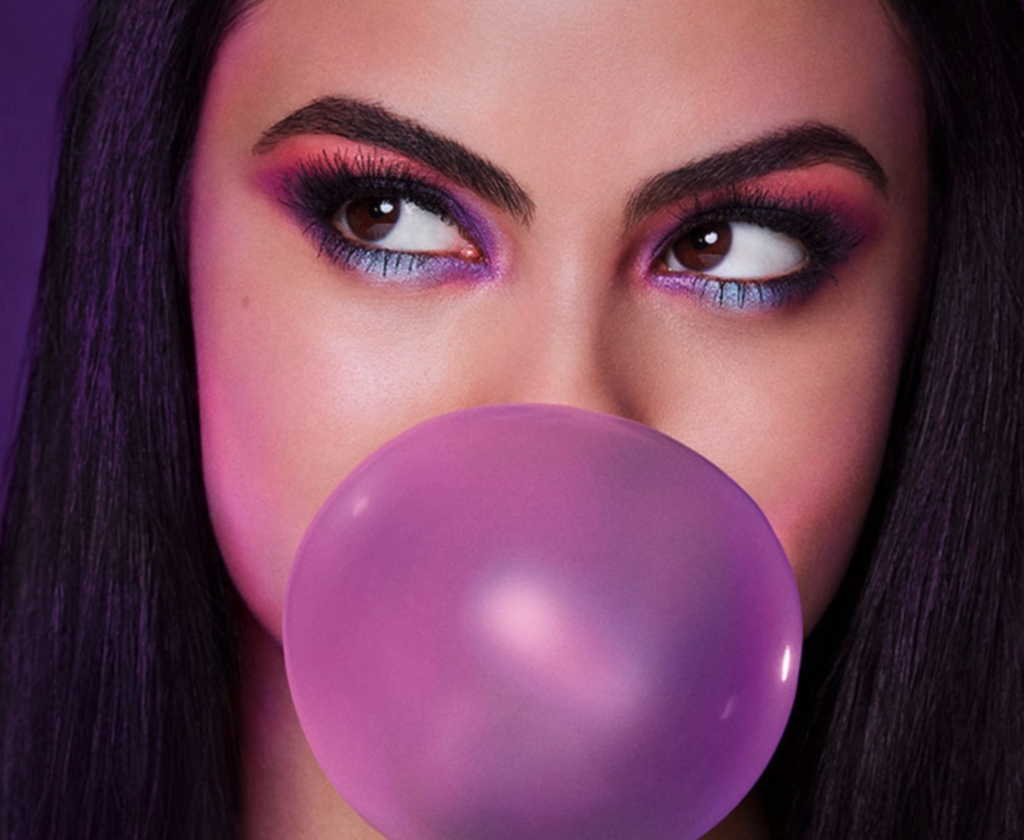 According to Temptalia, the new Urban Decay Naked Ultraviolet Palette contains 12 "intensely pigmented" shades in a combination of mattes, metallics and holographic shimmers.
Inspired by the brand's origins, the purple themed-palette provides a "futuristic mix" of lilacs, violets, neutrals, peaches, and blacklight purple hues. The middle shade 'Lucid' is a unique holographic pearl with a green shift.
The release also reveals singer Normani alongside Camila Mendes for the face of the campaign.
The palette joins the brand's signature Naked collection which includes Naked, Naked 2, Naked 3, Naked Honey, Naked Cherry, Naked Reloaded, Naked Heat and Naked Basics.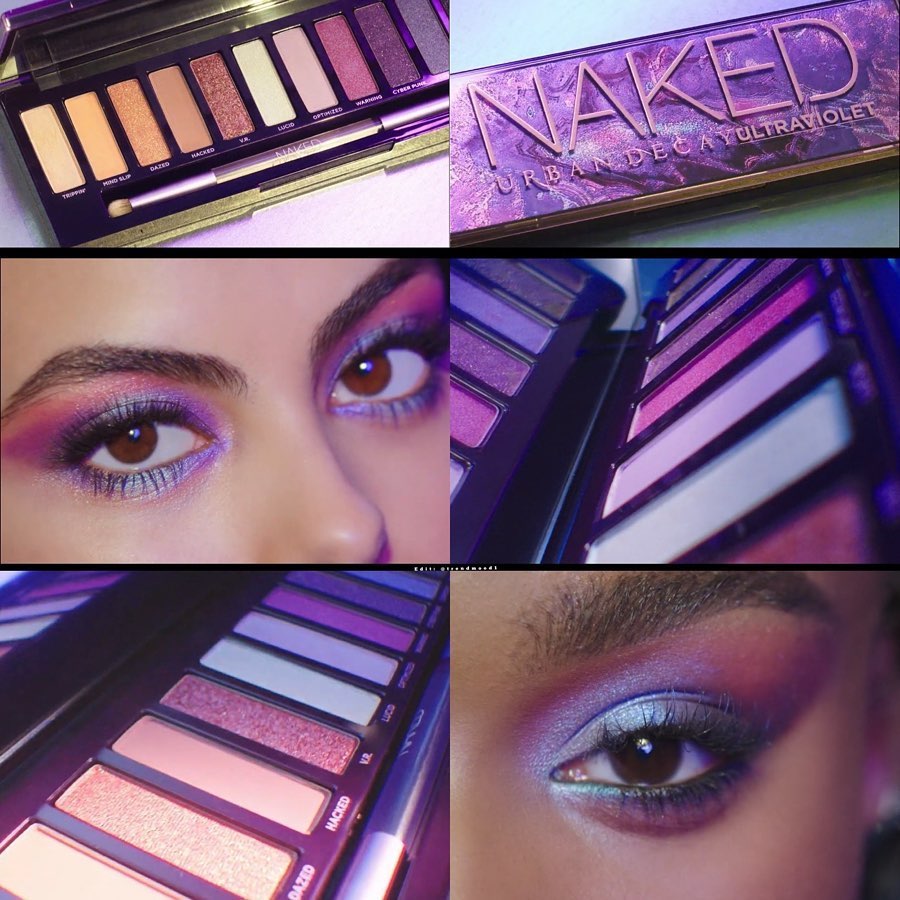 The Urban Decay Naked Ultraviolet palette will be available in the U.S. on June 17th and on July 14th at Mecca in Australia.
Our wallets are ready.