@flex.mami
From implementing vaccination badges on profiles to an industry first partnership offering trauma support, Bumble is on the front foot when it comes to user experience. And it seems, they have a new focus in sight: communities.
As reported by TechCrunch, the women-led dating app has revealed they are aiming to strengthen social networking features. More specifically, they are looking to revamp Bumble BFF. Still in the early stages, the app has been testing a new "communities" offering, called "Hive," which looks to include support for features like group chat, polls and video calls.
Further cementing the shift from traditional dating and towards a more inclusive experience, Bumble's developments are evidence of the push towards "platonic social networking". Hive will allow BFF members to create profiles, join interest groups led by admins, publish posts, engage in group chats, create and respond to polls and more. There's also an option for group video calls within the "Hives".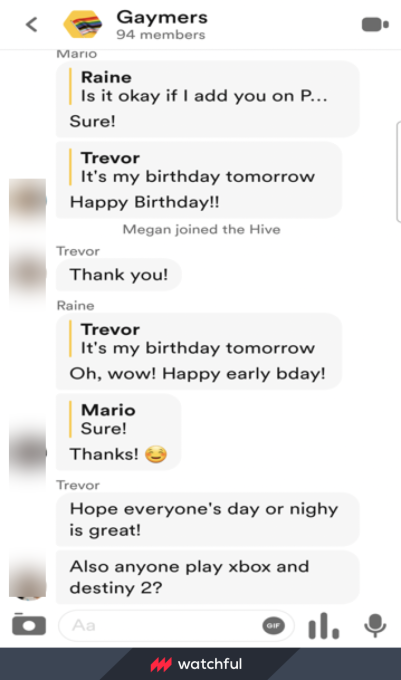 During its alpha tests in the Greater Toronto area , Bumble said the weekly average number of sessions for BFF members increased by two-thirds, and their weekly time spent in-app was up 16%.
Bumble's latest updates seem to bring the app in line with the likes of Geneva, communities on Discord and Snapchat's latest for web venture— creating spaces that allow users to form communities and hang out socially online.
It's no surprise that apps are cashing in on this community-based chat trend, especially with Gen Z craving community and connection as an after effect of the pandemic. In fact, 65% of Gen Z feel more confident online when using community focused social apps, according to research from creative agency Impero. But will an influx of community based chat apps dilute the quality of connections a person is able to make? Especially in the case of Bumble BFF, previously marketed as a platform prioritising one on one meaningful friendships. Only time will tell. 
"As we have shared before, our approach is built on the insight that people want to find friends, acquaintances and connections through shared struggles and common joys: moving to a new city, navigating parenthood, finding a partner for hiking, or really anything else in between," founder and CEO Whitney Wolfe Herd told investors at their recent Q2 earnings.
In addition to Bumble BFF's Hive, the company is also looking to add new astrology features, product enhancements for LGBTQIA+ users, tests of "messaging before match" features, audio and video features, and other monetisation products.