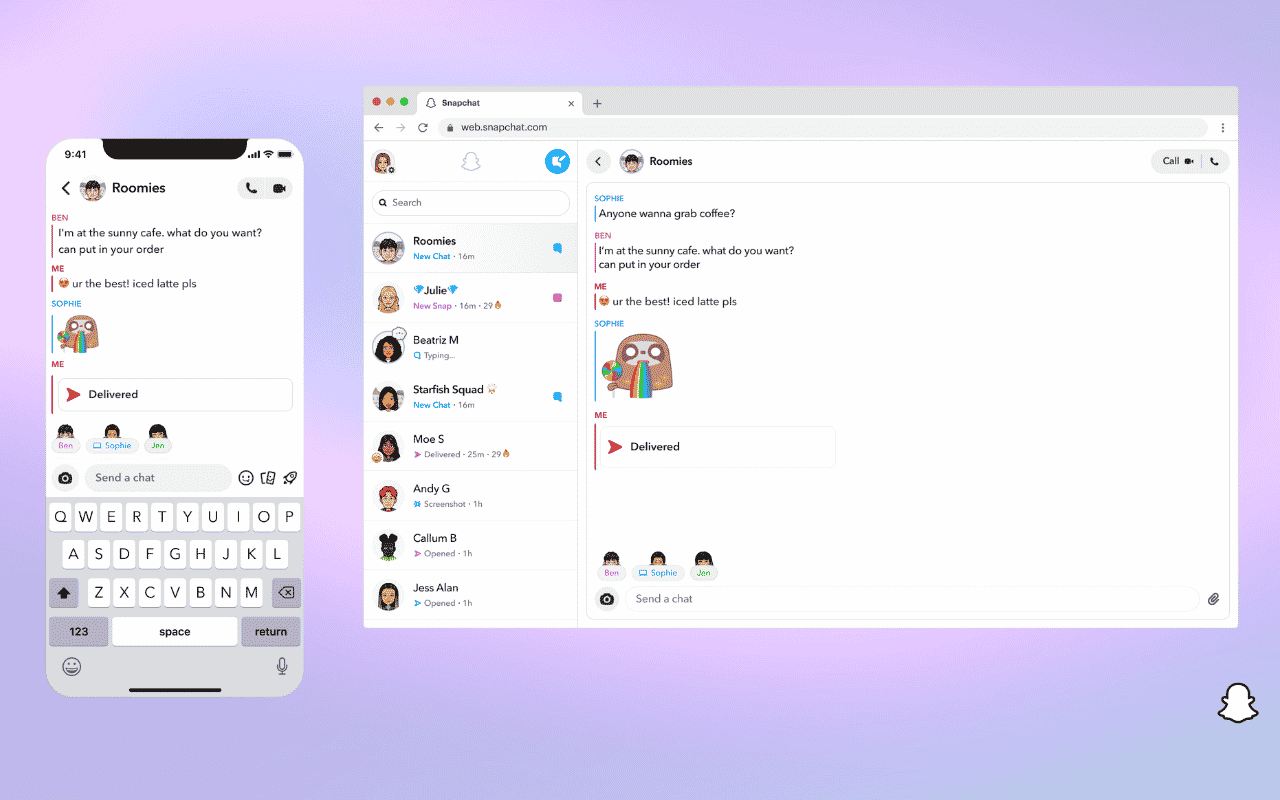 Snapchat is joining the web!
On Monday, Snap Inc announced Snapchat for Web, a function allowing users to call, message, and send snaps from a desktop.
"With more than 100 million Snapchatters using our voice and video calling each month on average, we're excited to offer a new way for our community to keep conversations going on their computers, where they're already working, learning, and browsing," the company shared in a press release.
Some of Snapchat's most iconic features, like Bitmojis and chat reactions, will also be available on Snapchat for Web. After bringing the application's key messaging functions to desktops, the company plans to introduce stories and memories.
Snap Inc. has also formulated Snapchat for Web with online safety in mind, launching a privacy screen that hides the Snapchat window when clicking away for another task.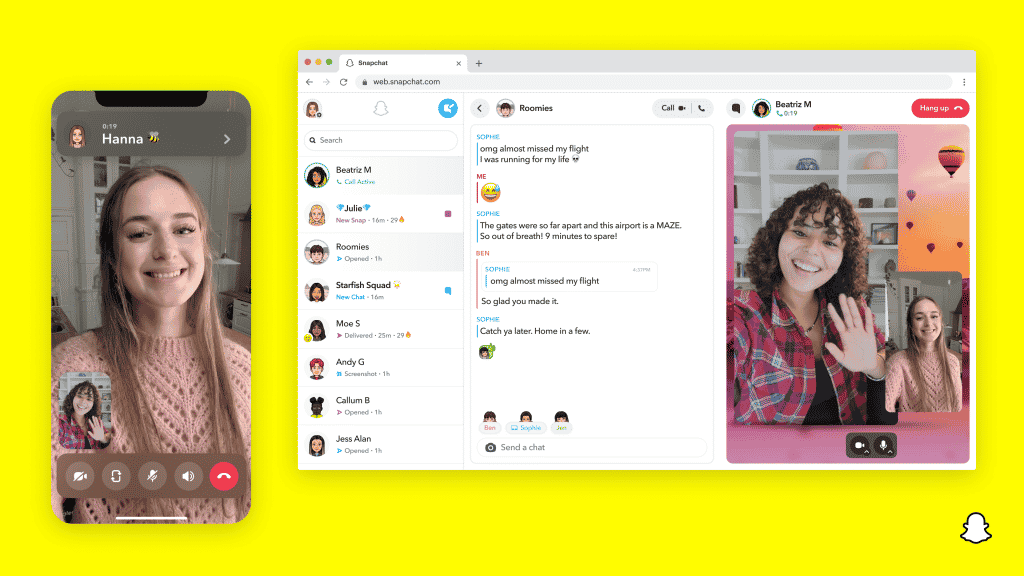 To try Snapchat's newest function, users need to head to web.snapchat.com and log in using their Snapchat username and password. For the best experience, Snap Inc. has specified using Chrome.
Snapchat for Web is only available to Snapchat+ subscribers in the United States, United Kingdom and Canada. However, the feature is available to all Snapchatters in Australia and New Zealand.
Happy snapping!