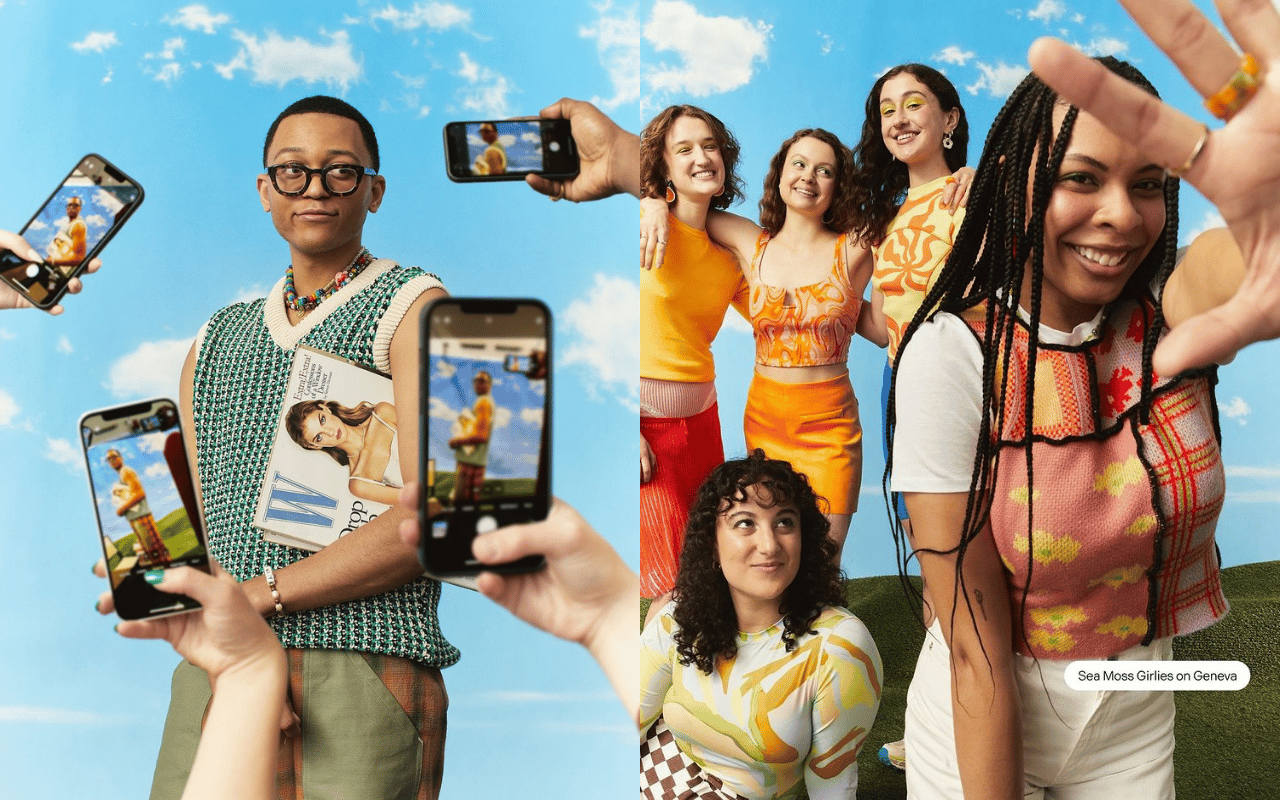 @geneva
You'd be forgiven for thinking that each new day breeds a new social app targeted at Gen Z, because at this point, it doesn't feel far from the truth. From apps on the rise like BeReal and Somewhere Good to streaming platforms like Newness, the shift away from curated and performative social feeds and towards authentic, engaged online communities is becoming more and more evident.
Enter: Geneva — a social platform developed to help users stay connected to friends and online groups, in a way that is "more private than Facebook and more fun than Slack," the app's website reads. Founded in 2019 out of New York City and set live in March 2020, Geneva is not unlike Clubhouse or Twitter Spaces, but seeks to serve as an "all in one communication app designed for organised, ongoing conversations," the description reads.
Geneva asks users to set up a "home". This acts as the landing page for users to create and navigate through "rooms" for different topics or sub-groups. Rooms can be open or secret and can be set up specifically for audio, video, broadcast conversations or chat, with @ mentions, threaded replies, emoji reactions, attachments, polls and pins. The app also features Post rooms, intended for more forum like and longer-form discussion, organised differently than chat rooms and allowing for upvoting and commenting. Additionally, users have the option to send DMs and set up centralised event calendars, in order to invite, gather RSVPs and get reminders.
While the app serves to keep existing friends and communities connected, part of its appeal is to foster new friendships and communities based on shared interests or locations. The app's 'Explore' page (which is a brand new feature) provides a range of Homes to request to join, from 'The Conversationalist', tagged as 'Activism' and 'Politics', "Where Gen Z'ers from different backgrounds can break their echo-chambers," to 'Sapph-lit', described as a "Safe space for queer readers." Off the back of platforms such as Discord now a staple within the gaming community, and Reddit's popularity for discussing niche areas of interest, Geneva is capitalising on the Gen Z desire for community, without the pressure of curating online personas, adhering to algorithms and monitoring likes. Similarly, as Gen Z are increasingly making the decision to remain anonymous online to escape such social pressures, the desire to remain connected to friends online and IRL remains.
However, where anonymity is king, trolling and misinformation often follows. Geneva looks to combat this through a number of innovative features. From "Gates", that control access to your Geneva home, including built-in questionnaires to help decide if new members are a good fit before they're admitted, to sharing "House Keys" with your most trusted members— allowing them to control who can and can't do things like invite new members, create rooms and moderate messages. And where accountability and moderation continues to be a problem across apps and platforms like TikTok and YouTube, Geneva insists blocks and bans are easier to enforce, as users sign up via phone number instead of an email address.
In a saturated market, the audience for Geneva is small but as expected, highly engaged. Where we've seen the likes of Clubhouse rise and fall, for users, Geneva serves as the best chat functions from other social apps combined and as a result, has tripled its user base since the beginning of the 2022. While adding another app to users daily rotation may or may not succeed— Geneva seeks to streamline the process, making engagement as simple as possible and removing the need for other apps in the process. At the end of the day, Geneva may be the one to rise to the top.