@r.e.m.beauty
Ariana Grande's new beauty brand is under fire just days after its highly-anticipated launch.
Named after a song on Ari's 2018 album Sweetener, r.e.m. beauty launched on November 12th with its first collection called Chapter One: Ultraviolet, featuring 12 lip, eye, and face products. The singer recently told American beauty editors on a group Zoom that her new venture (a collaboration with FORMA Brands) was in the works for over two years, personally testing the products while on tour as well as throughout her judging role on The Voice.
Despite earning over 1.1 million Instagram followers in a matter of weeks and garnering a special shoutout from Miley Cyrus who gushed about the brand's lip-plumping gloss on Instagram, the launch hasn't come without its hiccups— namely budding concerns over the packaging design, which closely resembles components by Chinese cosmetics brand, Colour Zone.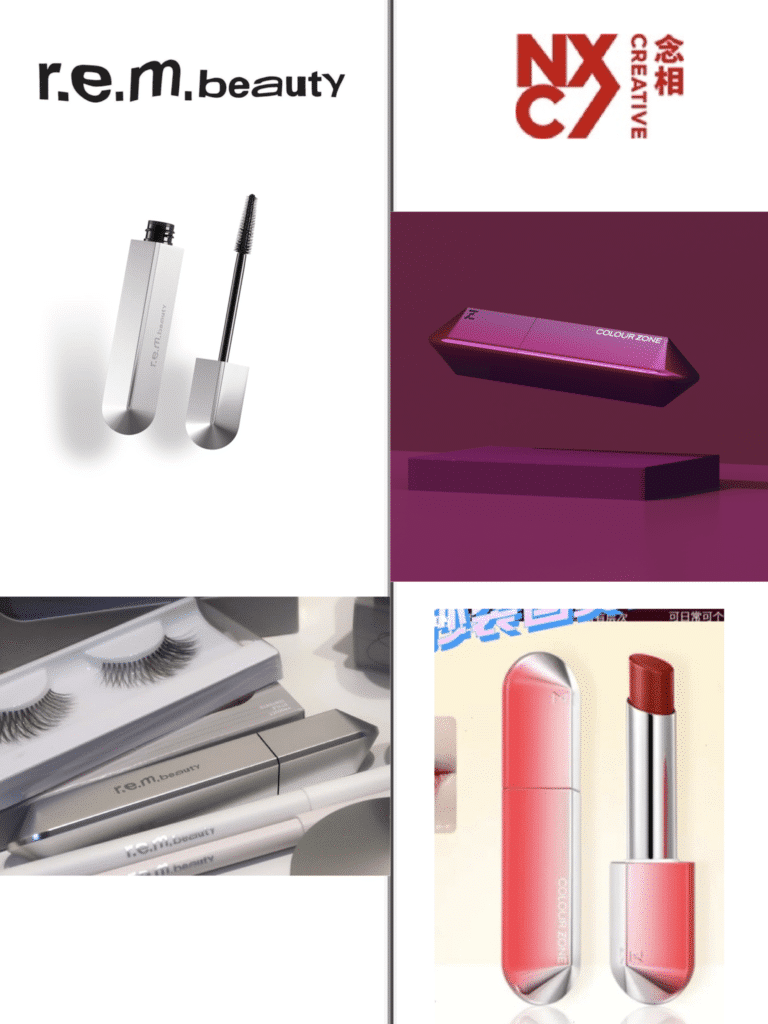 Members of the Chinese beauty community took to Reddit this week to voice their plagiarism concerns, noting that r.e.m beauty's mascara and eyeshadow components could possibly be ripped off from Colour Zone's award-winning eyeshadow and lipstick components, both appearing to feature similar shapes and composition.
Conceptualised and designed by Guozheng Jiang and Dan Chen of Shanghai Nianxiang Brand Design & Consulting Co, Ltd., Colour Zone's 'Parallel Universe' packaging won the Pentawards Gold Prize in 2019— a ceremony honouring packaging innovations and luxury packaging design. The brand's packaging design also made it into the Pentawards top 10 for Global Designs as voted by the audience, and took home the winning prize for Excellent Communications Design Packaging at the 2020 German Design Awards.
While the futuristic packaging is undeniably similar, Colour Zone's designs come in an array of bright purple, green, blue, pink, and red hues, whereas r.e.m. beauty components are only available in silver.
Amid days of fodder online about the possible plagiarism, someone who was presumably involved in the Colour Zone design process responded to a Chinese forum post, alleging the designs were made specifically for Colour Zone and that patents on the designs exist. Centennial Beauty was unable to fact-check these claims.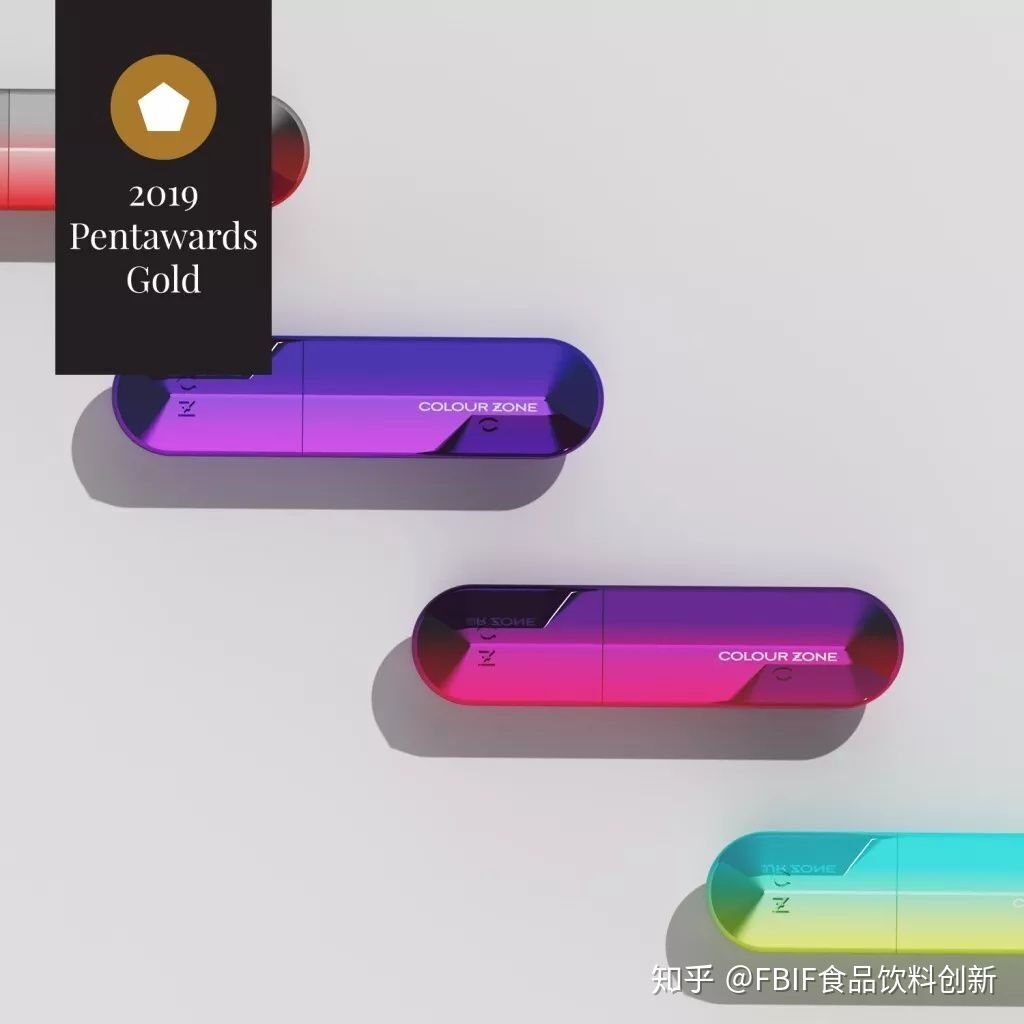 On her inspiration for the Ultraviolet collection's aesthetic, Ariana actually addressed her vision for the packaging during the aforementioned Zoom interview.
"I wanted to make sure that everything looked like a prop from Star Trek or Black Mirror," she said. "I didn't want it to look like makeup, and I'm a huge fan of sci-fi vintage horror space stuff. So I wanted to kind of create our own world with this packaging."
Though it's unclear whether Ari is aware of Colour Zone and its award-winning packaging, this is not the first time the artist has been accused of taking inspiration from designers without credit.
In 2019, Ariana filed a $10 million lawsuit against retailer Forever 21 for allegedly using her "name, likeness, and other and other intellectual property to promote their brands for free." The lawsuit sparked accusations of hypocrisy from designers and industry watchdog, Diet Prada, who took to social media to share instances when it appeared Ari's team had allegedly ripped off outfits from drag queen Farrah Moan, Chinese designer Yeha Leung, and Black culture in general.
Leung told Insider she was approached by Ari's team to create some costumes for the Sweetener tour— an opportunity she turned down due to timing issues. Ari later appeared on the tour in styles that resembled Leung's designs.
RuPaul's Drag Race star Farrah Moan told ET Live amid the lawsuit backlash that she believed Ari stole one of her looks for the 7 rings music video. "If you are feeling so inspired by somebody, give them a platform," she said. "If you like something that they did, or came up with, hire them to come up with something for you. Buy something from them. Don't go behind their back and try to steal it and backpedal."
Ariana has not addressed the accusations that her brand's packaging was plagiarised at the time of publication.
R.e.m. beauty did not respond to Centennial Beauty's request for comment.