@alissaviolet
Alissa Violet has finally addressed fans' most pressing question.
On a recent episode of The Good Boys podcast, the creator revealed why she is no longer friends with DJ and influencer Chantel Jeffries.
How did Alissa Violet & Chantel Jeffries become friends?
After gaining 600,000 followers on Vine, Alissa Violet moved to Los Angeles to join the Team 10 house in 2016. When Alissa made her tumultuous exit from the collective in February 2017, she moved into the Clubhouse, another L.A. creator mansion with her then-boyfriend Faze Banks and YouTube creator RiceGum. It was at this house where Alissa met Chantel Jeffries, one of RiceGum's mutual friends. 
The pair immediately hit it off and even moved in together following Alissa's breakup with Faze Banks in 2019, along with model Cindy Kimberly (AKA WolfieCindy). Together, the model squad grew their influence, garnering their own fanbase dedicated to their friendship.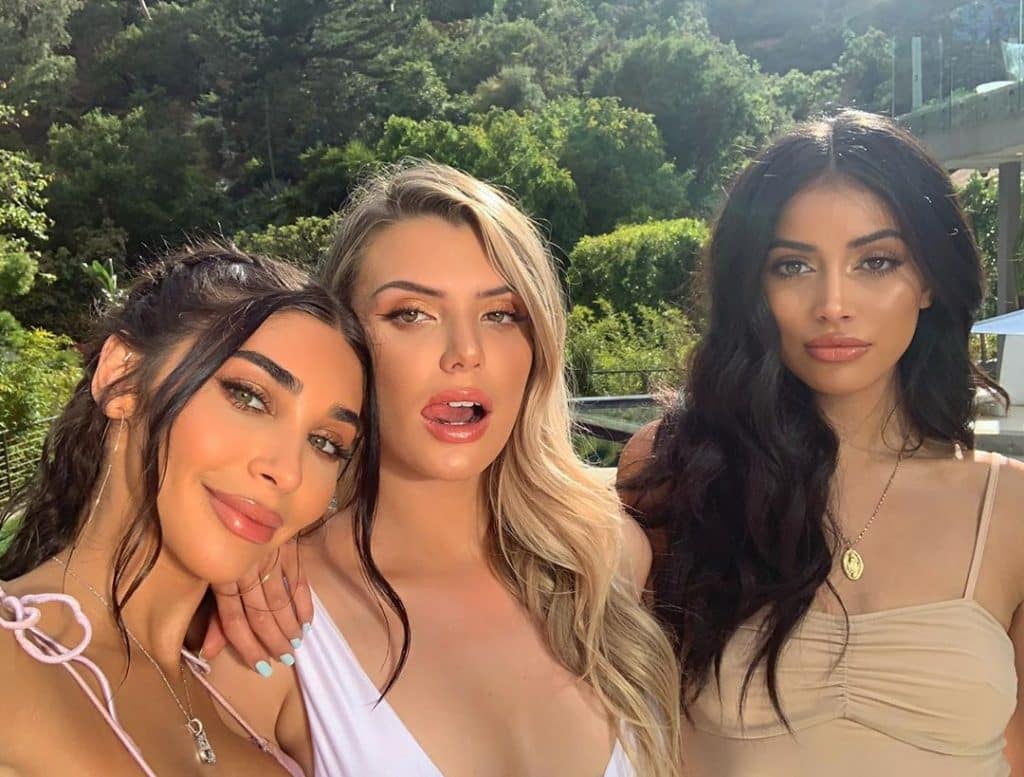 Alissa Violet & Chantel Jeffries' friendship ends
But that all came to a mysterious end when Alissa and Chantel unfollowed each other at some point between late 2020-early 2021. Alissa then released a TikTok indirectly shading a former friend. The TikTok featured text saying "when you hear their version of why you aren't friends anymore".
Alissa further asked said person, in the caption, to "tell the truth."
Commenters immediately assumed the TikTok was about Chantel, specifically accusing Chantel of sleeping with Alissa's ex Faze Banks.
Chantel attemped to put these rumours to rest, commenting on the post saying, "Lmao I did not hook up with banks."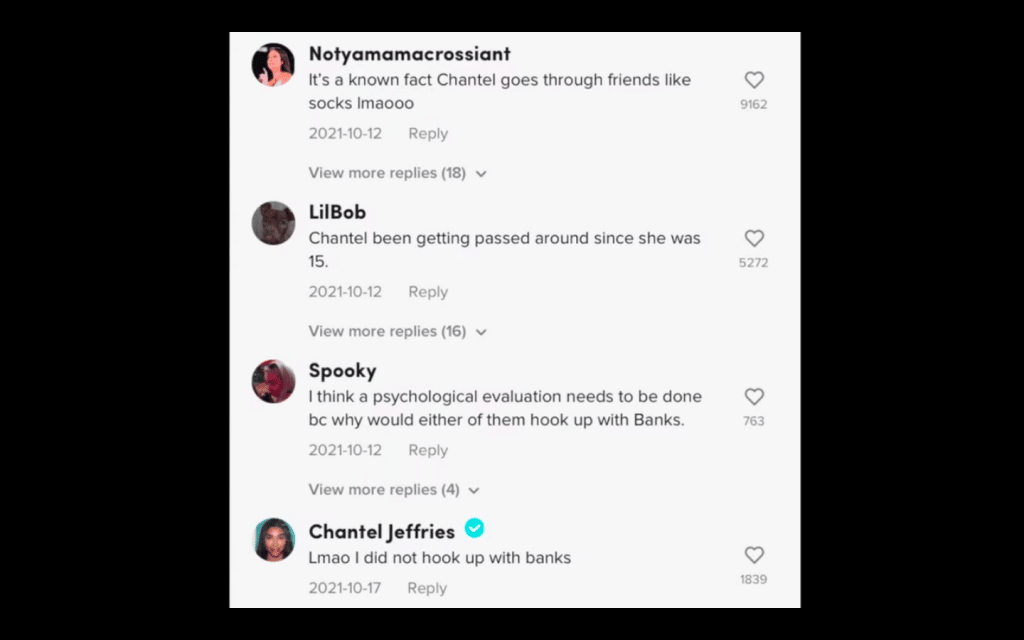 Alissa confirmed the fallout when she went on Dave Portnoy's BFFs Podcast in October 2021, where the hosts brought up their mutual unfollowing of each other.
Alissa acknowledged that sometimes friendship fallouts "just happen."
Alissa Violet implies that Chantel Jeffries was manipulative
Fast forward to this week when Alissa went on The Good Boys podcast, hosted by Vlog Squad member Tod Smith and Brett Bassock. The boys asked Alissa if she was still friends with either Cindy or Chantel.
Alissa explained that she was on good terms with Cindy, saying, "I know that [I'll] be friends with eventually because she's just young and naive."
"I love Cindy, I think she's the most creative person I've ever met," she continued. "I'll still vouch for her. I just think that she's very easily… not manipulated, she's just young a little bit. And I think when Chantel comes into play, she has a sway over people. She can kind of, like, take people under her wing."
She alluded to Chantel being manipulative, saying, "If Chantel is like 'the sky is purple,' people will also be like 'woah the sky is purple.'"
This analogy has taken off, with fans flooding Chantel's comment section with "the sky is purple" jokes in support of Alissa.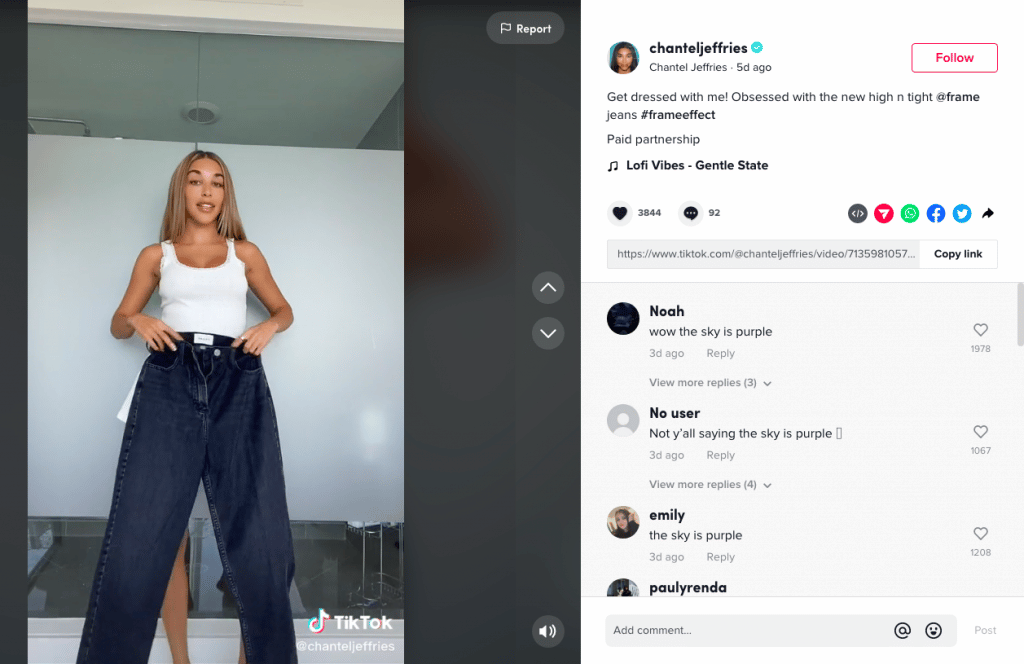 Chantel has consistently remained quiet when it comes to the fallout between the two and has not responded to Alissa's comments on The Good Boys podcast at the time of writing.