@todderic
Another member of the Vlog Squad has addressed the allegations of sexual assault against the YouTube collective.
After remaining silent for weeks, Todd Smith has finally made a statement about his involvement in the night a young woman was allegedly raped by friend Durte Dom for vlog content.
In a note posted to Twitter, the 29-year-old apologises to the victim and her friends, while maintaining that he did not buy them alcohol.
"This is an apology to Hannah [the victims' pseudonym] and her friends, an [acknowledgement] of my role in the trauma they went through that night and the pain they've carried every day since," he starts.
"I would love to own up to my mistakes, and apologize to those I have hurt with my insensitivity. I do not condone sexual misconduct of any kind. I am sorry for the disgusting comment I made in that video and any other videos," he says. "I'm sorry to have been a part of the toxic environment that got you into that situation. I'm sorry that I was so naive and did not challenge my own perception to know what was actually happening in that room."
On March 16th, an investigation by journalist Kat Tenbarge for Insider found accusations of rape against former Vlog Squad member Durte Dom, real name Dominykas Zeglaitis, while David Dobrik, Jeff Wittek, Todd Smith, and Jason Nash allegedly enabled the assault.
Todd and Jeff were implicated in the assault as both Trisha Paytas— who was dating Jason at the time— and Hannah's friends told Insider the two left to buy the group of underage girls alcohol after David suggested they drink more to "loosen" them up.
Todd goes to on to say that he "never left the apartment until it was time to go, and never purchased alcohol for anybody that night." He insists his apology is for a "joke" he made for the vlog.
The joke in question was a comment Todd made about feeling "horny" listening to Hannah being raped in the other room.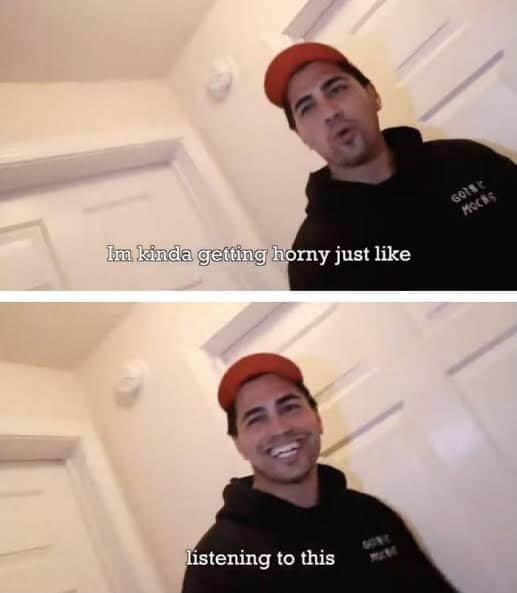 "I was trying to say something edgy and crude for a laugh, but it was not funny and I'm ashamed of myself."
He continues, saying he is in "full support" of Hannah telling her story and he "cannot imagine" the way she feels.
"I am so sorry to have been involved, and I understand that my inaction was of equally awful consequence. I was in the apartment and contributed to the toxic environment that led to a SA."
Todd finishes by saying he is "embarrassed" that it took such extreme circumstances— like losing sponsorships and getting mainstream media attention— for him to "learn the effects of my behaviour, inaction, and ignorance."
Todd's apology comes days after his girlfriend and David Dobrik's assiant, Natalie Mariduena, spoke out via Instagram story. Though Natalie wasn't present the night of the alleged rape, fans have put pressure on her to address the situation as she's profited off David and the Vlog Squad's success for years.
Jason Nash has yet to publicly address his involvement in enabling the alleged sexual assault at the time of publication.