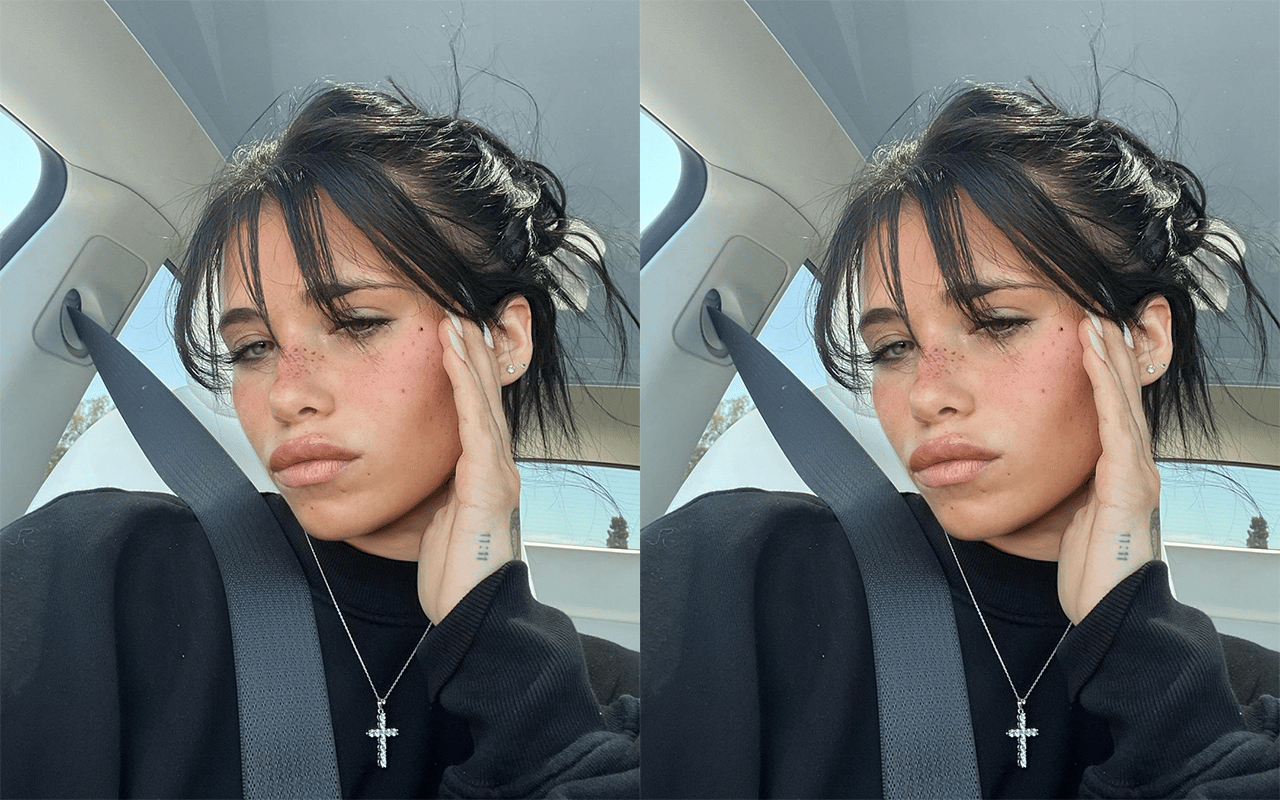 @nessabarrett
https://www.instagram.com/p/ChusnIPuXcp/
https://www.instagram.com/p/CerWko4PZey/
Nessa Barrett revealed she is currently in recovery after a recent stay at a mental health facility.
The musician opened up to her TikTok audience on Wednesday about her struggles with mental health.
"No one really knows this other than close friends and family," she started. "Three weeks ago I just got back from the psych ward. I was admitted into a mental hospital and no, it's not like Girl, Interrupted."
Nessa went on to say that while she's "been in them before," this experience at the mental health facility was "different" because she is no longer a teenager.
"It's not anything that should be glamourized. It was terrible, traumatising, and hell for me."
Nessa said that she would lie awake at night and "fantasize" about all the things that once brought her joy in life. Once she was discharged, she planned to do some of those things— namely, making herself "Mickey waffles" that she once had during a trip to Disney as a child.
The creator then explained that she bought a Mickey Mouse waffle press. "I'm also in recovery right now," she revealed. "So I feel like this is just a good first step to help build a positive relationship with food because it's so nostalgic."
"I hope that this, um, helps anyone out there. While I was in there, I was reminded of all the things that I have taken for granted and I just want this to be a reminder to be grateful of the little things that we have," Nessa finished.
Nessa has been open about struggling with her mental health in the past, particularly in recent months following the tragic death of her close friend, Cooper Noriega.
Cooper was found dead on June 9th, 2022 in a Los Angeles mall parking lot. Just hours prior, the creator posted a video of himself lying in bed with the words, "who else b thinking they gon die young af" across the clip.
The 19-year-old had amassed over 1.7 million followers sharing funny skits and lip-syncing videos. He was close friends with several of L.A.'s biggest TikTok influencers such as Nessa, Jaden Hossler, Bryce Hall, and Sabrina Quesada— whom he dated for over a year.
Two days after Cooper's passing, Nessa posted a loving tribute on her Instagram with a lengthy caption.
"I've spent the past two days trying to comprehend how this could be real. There's simply no way of processing the loss of ur best friend. I've been trying to understand how life could possibly still have meaning with u gone. A part of me died with u," she wrote.
"But what's left of me is going to live for u. I'll spend the rest of my life finishing everything we've ever dreamed of. I want to make u proud. U had the biggest heart I've ever encountered on this earth. a heart way too big for u to even carry."
Nessa went on to say Cooper "saved" her and that no one understood her as he did.
"I'm living everyday for u. it's all for u. I can't wait to see u again my sweet boy. My best friend forever, rest in peace," she finished.
Fans have expressed their love and support for Nessa in the comment section of her TikTok video, with many thanking her for helping destigmatise seeking help for mental health.