@madelineargy / @alexandracooper / @alix_earle
Updated: September 21st, 2023.
We are finally getting an Alix Earle x Alex Cooper collab!
After months of speculation, the homonymous blondes announced they are working together under Alex Cooper's Unwell Network— a Gen Z-focused talent network supporting creators as they venture into new projects like podcasting.
The Unwell Network is a subsidiary of Trending, the media company Alex founded in collaboration with her fiancé, Matt Kaplan, who is also the CEO at ACE Entertainment.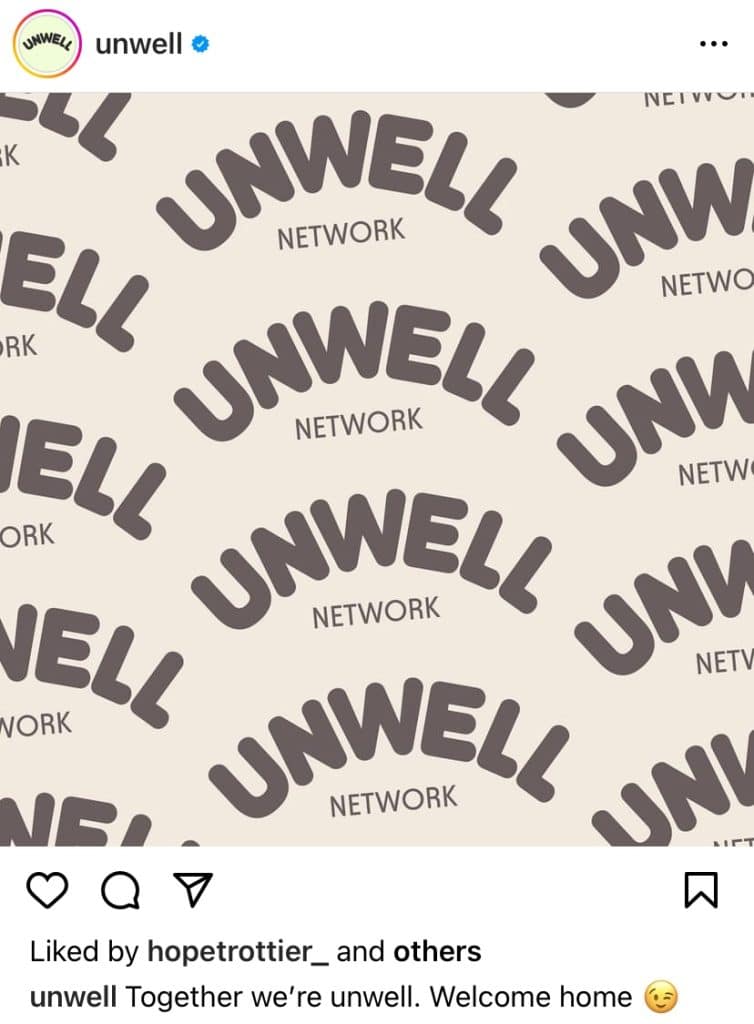 On August 9th, the official Unwell Instagram and TikTok accounts announced that Alix is joining the network.
After first sharing an image that read, "Alix Earle is officially unwell," the account posted a skit of the creator attending a meeting with Alex Cooper.

Alix also posted a TikTok where she opened up about joining the Unwell network.
She included an old clip from when the Call Her Daddy host had followed her on TikTok— speaking about how much she loves her and even describing Alex as her "idol." The video then cuts to the present day, where Alix says, "If you told Alix Earle at that point, she would be in meetings with Alex Cooper and joining her network… I think she would have passed out."
While the creator remained tight-lipped about what exactly is to come, Alix promises that her followers will see "a whole different side of Big Al."
On September 14th, Alix finally revealed her project with Unwell, sharing that she be hosting Hot Mess with Alix Earle. The podcast is set to premiere on September 21st.
Joining the Unwell Network alongside Alix is TikTok creator Madeline Argy, who also made the announcement on her social media.
"I really just am very excited and very, very honoured. I can't wait for you guys to see what we cook up," she says in a video sharing the news.
Like Alix, the TikTok star is starting a podcast with Unwell. The podcast is titled Pretty Lonesome with Madeline Argy, with the first episode dropping on September 25th.
Rumours that Alix and Madeline were joining Unwell started circulating in early August after the Call Her Daddy host announced the network via Instagram, describing her new business venture as "home to Call Her Daddy, new shows, and more."
Alex's post included a photo of a "talent roster" list with two names crossed out to build excitement.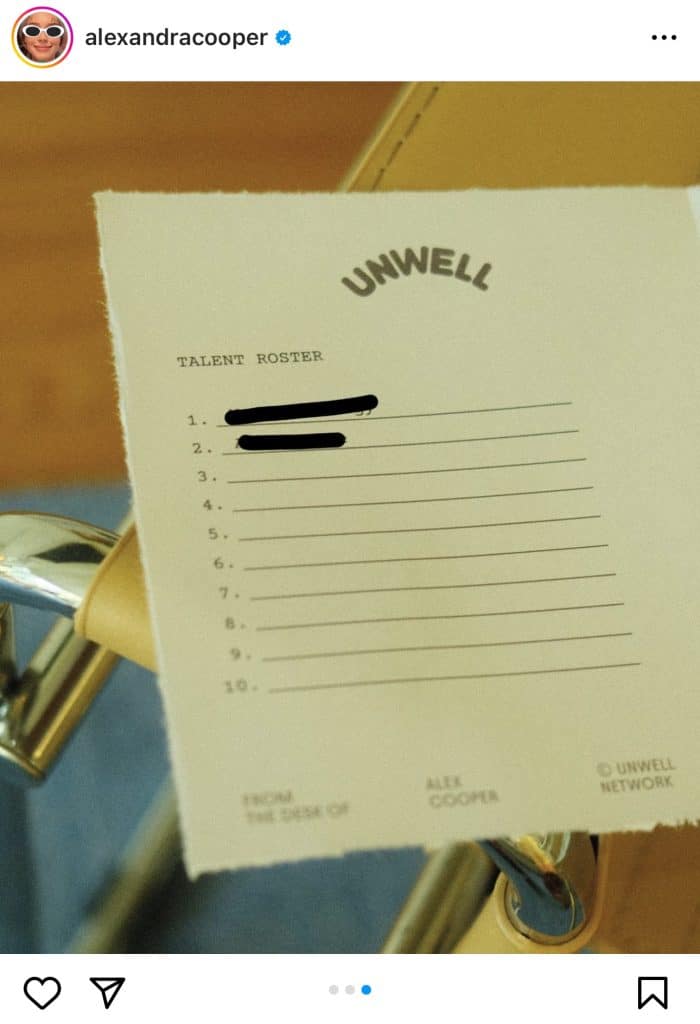 The podcaster then teased that more will be revealed "tomorrow"— a promise that she fulfilled.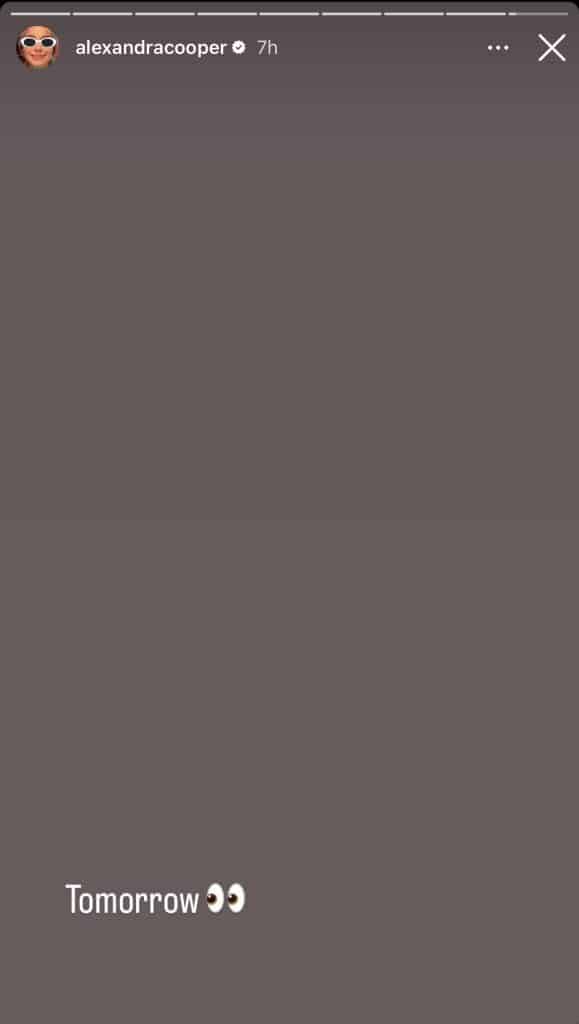 Adding fuel to the fire, Alix also took to TikTok on August 8th to reveal she has "a surprise" that she will be announcing "tomorrow."
"Summer is coming to an end. I graduated, everyone keeps asking me what are you doing? What are your plans for this year? Are you working on anything?" Alix said. "Hoo hoo! Big Al has a surprise. I'm actually petrified but I'm also really excited and I'm telling you guys tomorrow."
The timing of announcements seemed too coincidental for fans, who soon flooded the TikToker's comment section guessing that she has signed on to the Unwell network.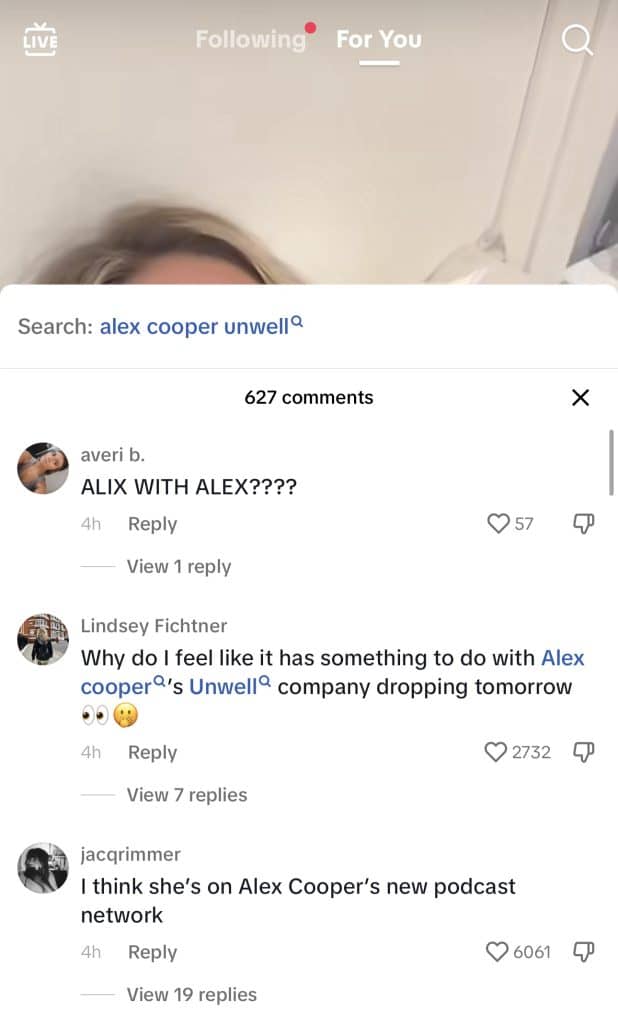 It's safe to say that the TikTok sleuths got it right this time around!