@trishapaytas
It may be two days until the new year, but 2019's most shocking Instagram photo was just posted today.
Trisha Paytas, queen of the kitchen floor, just uploaded a photo to Instagram hugging none other than Jaclyn Hill's ex-husband, Jon Hill, as he kisses her cheek. The caption reads: "Can't wait to get pregnant tonight @jonhill822 I FUCKING LOVE UUUUUUUUU"
She also took to her Instagram stories, sharing multiple videos of the two of them hugging and kissing. Jon can be seen vaping and it sounds like they're at a party.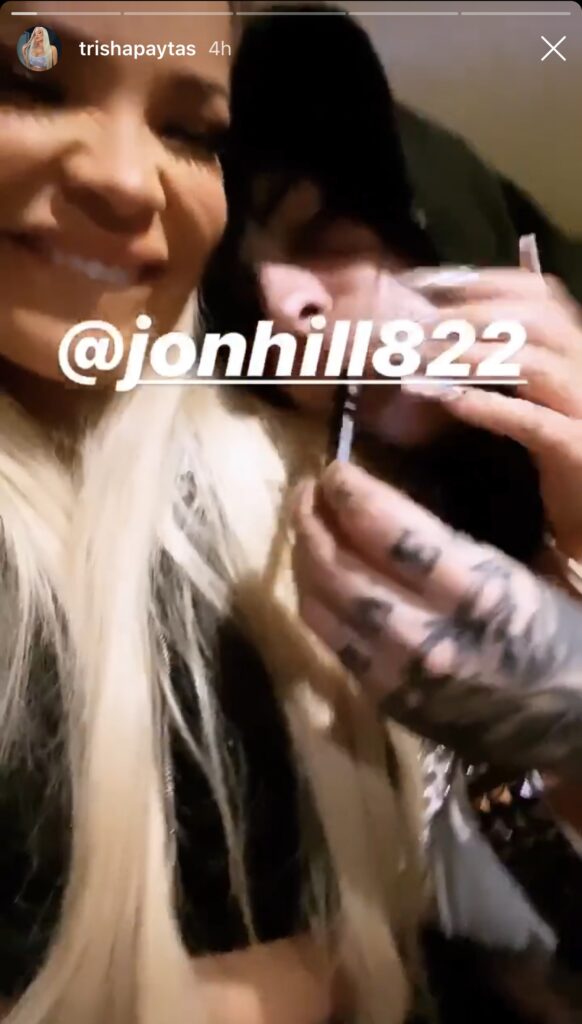 And to make matters even more sus, Jon posted a similar photo with Trisha at the same time on his private Instagram account with the caption, "Wifey ? @trishapaytas."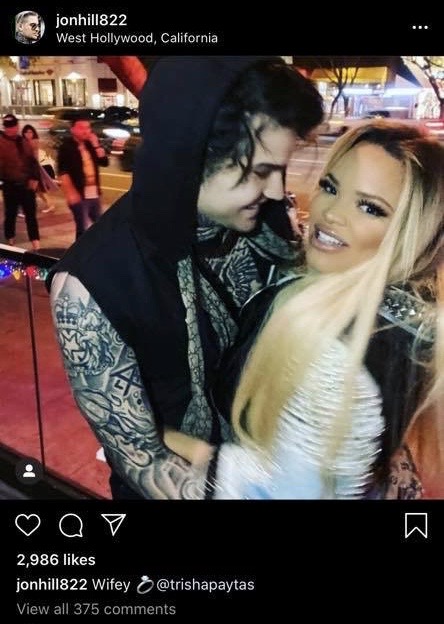 Understandably, the internet is shook, with commenters saying they feel bad for Jaclyn Hill.
But despite being the literal weirdest pairing the internet could ever imagine, if there's one thing we know about Trisha after her 12+ years on YouTube, it's that she loves to troll. (Like she recently hyped her followers up for weeks about marrying a dream man she'd been "secretly dating" all to discover she flew to Vegas and married a CARDBOARD CUT OUT OF BRAD PITT! We can't make this shit up.)
So even though Jon seems to still run in the same circles as some big YouTubers, we're not convinced this couple is legit.
Plus, Trisha's been talking a lot in her recent videos about how she's finally loving the single life. Guess Brad didn't work out.
Our best guess? They're working on some music together, as both of them are involved in the music industry.
Either way, we're turning notifications on for both of them. Which is probably exactly what they wanted, tbh.