https://www.instagram.com/p/BmQj39ShQE9/
https://www.instagram.com/p/lEJu74tjCa/?hl=en
https://www.instagram.com/p/B58q5DqhcOH/
https://www.instagram.com/p/BlGA0VgAqBp/?hl=en
The 2010s were a pivotal decade and choosing only 20 moments was no easy feat.
But when we look back on this decade compared to others past, there's one glaring difference that shaped pop culture, its influential players and the world as we know it over the course of these 10 years.
Social media.
From the launch of Instagram to the rise (and fall?) of the beauty guru, social media became so much more than just a way to stay in touch with old high school friends.
Followers are now a currency. 'Content Creator' is now a lucrative career. Twitter is now the best way to get breaking news. Influencers are now celebrities. And younger generations are now more woke than ever.
Social media has changed the world forever, elevating global consciousness around topics that have never been given a platform on mainstream media in decades past.
And it's the one common thread throughout every major pop culture moment of the decade, helping inform, shape and influence the world we live in today.
So before we jump into a new decade, we look back on 20 of the biggest pop culture moments of the decade and how social media impacted these experiences.
2010: Instagram launched
In October 2010, the world changed forever with the launch of Instagram. What started out as an ~artsy~ photo-sharing app with grainy AF filters has since evolved into a marketing giant with its entirely own economy. It's shaped everything from our beauty standards to how we interact with both our phones and our everyday lives, consuming our attention and impacting our reality.
2010: Glossier launched
Another beast that helped informed our beauty standards and purchasing decisions this decade was cult beauty brand, Glossier. The first mainstream beauty brand to embody the ethos "skin first, makeup second," Glossier's products and values were innovative for their time. From a branding perspective, they also pioneered using social media to listen to and learn from their consumers, creating products based on their feedback and requests.
2010: Netflix released streaming
Though Netflix has been around since 1998, it wasn't until 2010 when they released their streaming service that they changed the way the world consumes television. Suddenly, audiences could "binge-watch" a series like they never could before. "Netflix and chill" became the new dinner and a movie and paying for cable TV slowly became a thing of the past. Hundreds of other streaming services have since been released, with corporations such as Amazon and Disney creating their own platforms to capitalise on this new way of watching TV.
2011 – 2019: Royal weddings & Royal bubs
The 2010s was a huge decade for the Royals. William and Kate wed in 2011 and subsequently gave birth to Princess Diana's grandchildren, George, Charlotte and Louis. Then, in 2018, Harry made Royal history by marrying Meghan Markle, a divorced Hollywood actress with African-American heritage— all of which were firsts for the Royal family. Meghan gave birth to their son Archie in 2019. Though she's very divisive, Meghan's proven to be a force of positive change for the Royal family, bending rules, breaking boundaries, and living a real-life fairytale.
2011: Kim Kardashian's 72-day marriage
Across the pond, America's Royal Family was also making history in 2011, with Kim Kardashian's 72-day marriage. Though KUWTK had been on the air for years, Kim's breakdown over her marriage to Kris Humphries was an epic pop culture moment—- giving us one of the first-ever viral hashtags #thingslongerthankimksmarriage and the best ugly-cry face to ever go down in meme history. It was also the first time a reality show of that nature broke the fourth wall.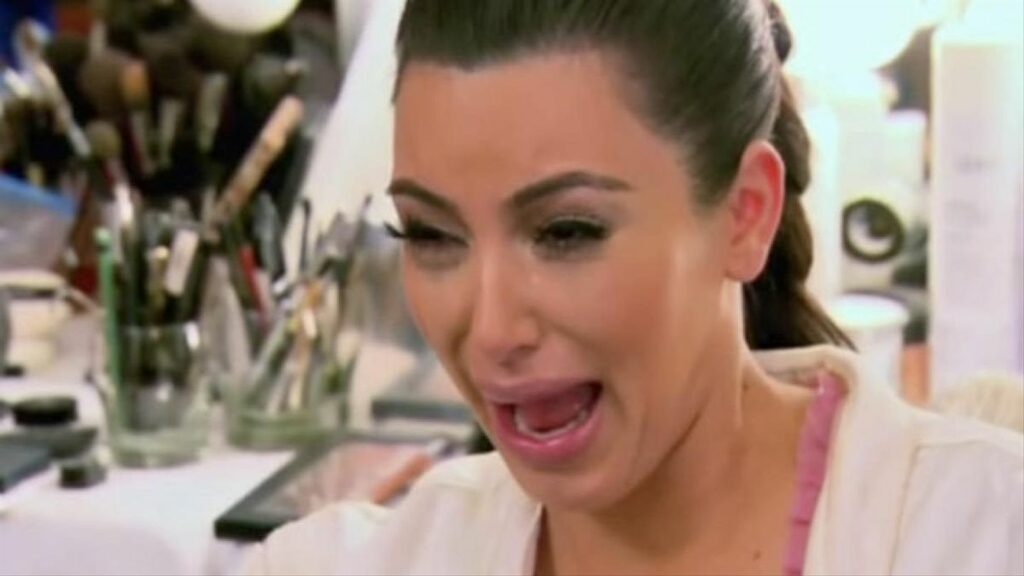 2013: Miley Cyrus twerked at the VMAs
Miley's controversial 2013 performance with Robin Thicke marked her very public separation from her Disney-star image. It was the first time the world saw a child-star take back their power in such a bold way. Unlike some of her Disney counterparts who endured public breakdowns, addiction, and mental health issues as a result of growing up in the spotlight, Miley seemed in complete control of her coming of age and seemed to know exactly who she was. Miley's foam finger may as well have been a middle finger because that's exactly what her performance said to all the powerful men who ever tried to put her in a box.
2014: Kim and Kanye Wed
Another Royal wedding happened this decade— the wedding of Kim Kardashian and Kanye West. While both were famous before, their union skyrocketed the duo to another level, making them one of the most influential couples in the world. Not only has their relationship helped Kim reach style icon status (Kanye did give her an entire style makeover on KUWTK after all), but it's also enabled both of them to find purpose in the greater good — like Kim's prison reform work and Kanye's Sunday Service tour.
2014: Ellen's Oscars selfie
At the 2014 Oscar's, host Ellen Degeneres took the most viral selfie of all time. This became a weirdly important moment in pop culture, not because of who was in the selfie (although they're important, too), but because it changed the way the world interacted with selfies. Prior to this photo, posting selfies was only something "narcissistic" Instagram models would do. Selfies were like this dirty secret you had on your phone but were too embarrassed to share. Ellen's pic normalised selfies, for better or worse, making this new form of photography mainstream and acceptable.
2015: Caitlyn Jenner came out as transgender
Caitlyn Jenner publicly came out as a trans woman in 2015. Her announcement was considered a huge step for the LGBTQ community and the media attention surrounding her transition taught the world some big lessons. For months leading up to her Diane Sawyer interview, Caitlyn was hounded by paparazzi, with every media outlet on the planet writing stories in an attempt to out her. It was this breach of privacy that led many LGBTQ community members and allies (including Caitlyn herself eventually) to speak out against this treatment hoping to educate the world on why this was so wrong.
2016: Kim Kardashian 'cancels' Taylor Swift
Possibly the most divisive pop culture moment of the decade, Kim Kardashian 'cancelled' Taylor Swift in 2016. Basically, Kanye West released a song called Famous in which he sings the lyric, "I made that bitch famous," in regards to Taylor Swift. Taylor gave an acceptance speech at an award show, referencing the lyric and playing victim. Kim rushed to her husband's defense, posting a recorded phone call between Taylor and Kanye during which Kanye plays the song for Taylor and Taylor laughs and says she likes it. Caught up? This was the first time Taylor Swift's victim act was confirmed as a PR persona (which critics had been speculating for years) and it divided her fanbase like nothing we've seen before. She was forced into hiding for over a year and returned with her Reputation album which was edgy, dark and a totally different Taylor.
2016: Vine folded
As the first video platform designed for bite-sized snippets of content, Vine was more popular than anyone could have ever imagined. The platform sparked a kind of quirky creativity that no social media had sparked before and younger generations were obsessed. That's why it came as such a shock in 2016 when Vine folded. Despite its millions of users, there was no intrinsic way to monetise Vine. Not only was this was a huge lesson for emerging social media platforms, but it also changed the way users interact with monetisation— consumers started to understand and support the importance of sponsored content. RIP Vine. You walked so TikTok could run.
2017: Logan Paul filmed a dead body
On a trip to Japan's Aokigahara forest, Logan Paul and his friends filmed their reaction to finding the dead body of an apparent suicide victim hanging from a tree. Though Logan copped a barrage of outrage from fans, media outlets and YouTube themselves (they disabled his monetisation for a while), this scandal was an important lesson in social media because it actually had the reverse effect: Logan's 'cancellation' didn't impact his career at all. In fact, he got more subscribers from the scandal and now, two years later, it seems everyone's forgotten about it. This has fueled debate over 'cancel culture' and what it actually achieves— in the golden age of influencers and YouTubers, is anyone ever really held accountable?
2017: Fyre Festival
Another huge lesson in social media was 2017's Fyre Fest. The shitshow of a "music festival" was marketed as a luxury event and promoted across social media by some of the world's biggest influencers like Kendall Jenner, Bella Hadid, Hailey Beiber and Em Rata. The problem? It was completely fraudulent. And it ended up being a very public lesson for influencers and consumers alike— do your research, be careful what you choose to promote on your platform, and don't buy something just because your favourite influencer or celebrity is promoting it. Basically, don't believe the hype.
2017: Fenty Beauty launched
Rihanna made history when she launched her beauty brand, Fenty Beauty, with a 40-shade foundation range. Not only had this never been done before, but it moved the benchmark up for other brands who were forced to become more inclusive. If Fenty could launch with such a diverse shade range, why couldn't a successful, established brand do it too? Fenty has made a powerful impact on the beauty industry since its 2017 inception, prioritising POC in a way that mainstream brands had never done before.
2017: #MeToo and Times Up
Possibly the most important pop culture moment of the entire decade, 2017's #MeToo and Times Up movements marked a groundbreaking time for women in Hollywood and subsequently industries around the globe. It put a glaring spotlight on sexual assault, consent, and abuse of power, and the world started to listen. We still have a long way to go, but the silence breakers spear-heading these movements, and those who choose to believe survivors, have created a culture shift that cannot be ignored.
2018: Beychella
The first black woman to headline Coachella, Beyoncé gave an epic performance at the 2018 music festival that we'll literally never forget. Her performance paid tribute to black feminism and the culture of black colleges and universities. She brought Destiny's Child back together and included her sister Solange Knowles. Fans affectionately dubbed the festival "Beychella" and the official merch sold out so quickly that the BeyHive started making their own in tribute.
2018: Dramagedon
Dramagedon was probably the craziest time in beauty guru history. The backstory is long and complicated, but basically Laura Lee, Manny MUA, Gabriel Zamora and Nikita Dragun posted a photo together all giving the finger to Jeffree Star. Jeffree's stans went off and Gabriel tweeted back to one saying, "Imagine stanning a racist? I could never." This was game on for Jeffree stans, who quickly dug up receipt upon receipt of the four influencers tweeting racist/homophobic/disgusting shit. Laura Lee got the worst of it (albeit her tweets were the worst) and overnight the world's biggest beauty gurus fell from grace. This was the first time a mass cancellation happened and it opened the flood gates of cancel culture in a big way.
2019: Dramagedon 2
Yep, the beauty community exploded yet again in 2019 when Tati posted a 40-minute video titled "Bye Sister" exposing the "truth" behind James Charles. Her allegations were heavy— claiming (amongst many other things) that he uses his power to manipulate men into doing sexual favours for him and that he tries to turn straight men gay. James lost millions of followers, Tati gained millions of subscribers, Jeffree Star somehow found a way to insert himself into the narrative, and fans of both were really f*cking confused. But then, something even more interesting happened. James posted a video debunking a lot of Tati's claims with receipts. The internet then turned on Tati. Now that the dust has settled, neither have really come out on top. It was yet another wakeup call for both influencers and fans— do we really know who we're watching everyday? And are they really as powerful as they think?
2019: Kylie Jenner became a billionaire
In 2019 Kylie Jenner became the youngest ever "self-made" billionaire. While "self-made" is still up for debate, Kylie has grown a simple lip kit business into a billion-dollar cosmetics empire. Kylie claims she has never received inheritance from her family and that her business is completely self-funded. At the tail end of this year, Kylie sold half of Kylie Cosmetics and Kylie Skin to cosmetics giant, Coty. This will help scale the business, bring it internationally, and allow Kylie to focus on the creative side of the brand.
2019: Shane Dawson x Jeffree Star collaboration
We couldn't finish this list off without including the Shane Dawson x Jeffree Star collab. Earlier this year, Shane and Jeffree teamed up to release a multi-episode YouTube series together called "The Beautiful World of Jeffree Star" where they documented from start to finish how a makeup line is designed, manufactured, branded and sold. While we knew their collab would be huge, no one expected it to break records, selling 1 million palettes in 30 minutes— the biggest makeup launch in cosmetics history. Way to end the decade with a bang!
Bring on 2020.