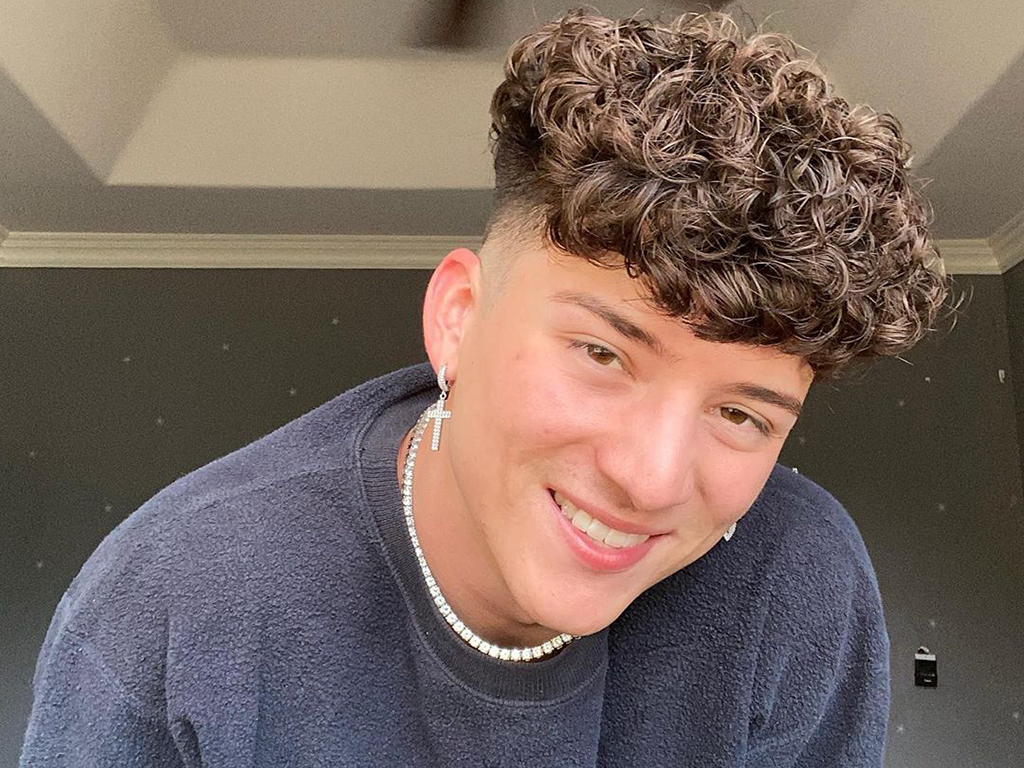 @lopez_tony
https://twitter.com/lopez__tony/status/1297348590767968257
Editor's note: In January 2021, two of the alleged underage victims filed a lawsuit against Tony Lopez for sexual battery and emotional distress. Read about that here.
TikTok star Tony Lopez has found himself in hot water after a problematic few weeks.
After joining The Hype House earlier this year, the 20-year-old came under fire in mid-July when he tweeted asking fans why they don't like "straight" TikTok.

ICYMI, straight TikTok is a term used to describe when a user's For You Page is filled with dances, POVs and popular creators like Charli D'Amelio, the Hype House crew, and the Sway boys. The flipside of straight TikTok is "alt" TikTok, which is characterised by high-quality, entertaining content in the music, comedy, fashion and beauty space. Alt TikTok typically does not include verified creators and there is a greater focus on producing original content. Fellow viral star Bryce Hall was also recently called out by fans for tweeting that alt TikTok was "heterophobic."
Tony's tweet led fans look into his past— uncovering numerous racist, homophobic and, misogynstic tweets, for which the Hype House member apologised shortly after.
Now, Tony is facing yet another scandal after a young girl accused him of soliciting racy photos from her at just 15-years-old.
Over the weekend, a young woman posted a series of photos online reportedly sent to her by Tony's private Snapchat. One photo contains the caption "Show me your boobs." Another shows Tony allegedly revealing himself in a mirror selfie with the caption, "Why did I shave? I'm a virgin."
She also shared Snapchat messages allegedly from the star which read, "Wyd sexy send me some" and "Get the merch so I can fuck you both in it."
After tons of backlash from Tony stans and attempts to discredit her claims, the young woman then posted a screen recording which seemingly proves the photos and messages came from Tony Lopez's account.
The star recently put some cryptic tweets about jealousy and clout chasing, alluding to his feelings on the situation.
Now, three more alleged victims have come forward accusing Tony of grooming them while they were minors and he was over 18. The allegations against Tony include allegedly soliciting nude or racy photos from girls as young as 14, sending nudes or racy photos to minors himself, and attempting to convince these young girls to meet up with him. At least two victims allege that Tony knew their age at the time.
Tony has since addressed the situation. In a Twitter note posted on August 22nd, Tony does not deny the allegations, writing that he is "not proud" of his past choices and actions and is "truly disappointed" in himself.
He then goes on to imply that his accusers did not reveal their true age to him until it was too late. "I am quickly learning that you can't believe everything that you are told," he says. "Once I found out the truth, I immediately stopped."
He finishes by saying these interactions were "extremely irresponsible" and he will hold himself responsible rather than run from it. He promises to make better decisions moving forward.
As of yet, there are no updates on if the alleged victims will be pressing charges.