Tana Mongeau Cancelled / Nessa Barrett & Jaden Hossler
https://www.instagram.com/p/CR63VGnLT-E/
https://www.instagram.com/p/CTw7vzkrh_v/
Tana Mongeau is standing up to the haters who criticise Nessa Barrett and Jaden Hossler's relationship.
In the latest episode of her podcast, Cancelled, Tana praises Nessa and Jaden's love while defending their relationship, implying its origin may not be as controversial as we think.
"Nessa and Jaden definitely give me hope. A lot of people have such controversial opinions about Nessa and Jaden, but I think that people often forget the fact they're so young," she says while chatting with co-hosts Hunter Moreno and Brooke Schofield. "At their age, I definitely did some shit like that."
Earlier this year, Nessa came under fire for allegedly coming between Jaden and his then-girlfriend Mads Lewis. The two dated for just over a year. At the time, rumours swirled that Jaden had cheated on Mads with her best friend, Nessa, who was working on music with Jaden at the time. All three rose to fame on TikTok, however Nessa and Jaden have since focused on their respective music careers.
On March 31st, Mads seemingly confirmed this speculation when she posted a TikTok video to Taylor Swift's 'Better Than Revenge'. In the now-deleted TikTok, Mads spliced together a compilation of photos and videos of her and Jaden with clips of Jaden and Nessa together after they released their song. She ended the TikTok lip-syncing to the lyric, "She took him faster than you could say sabotage".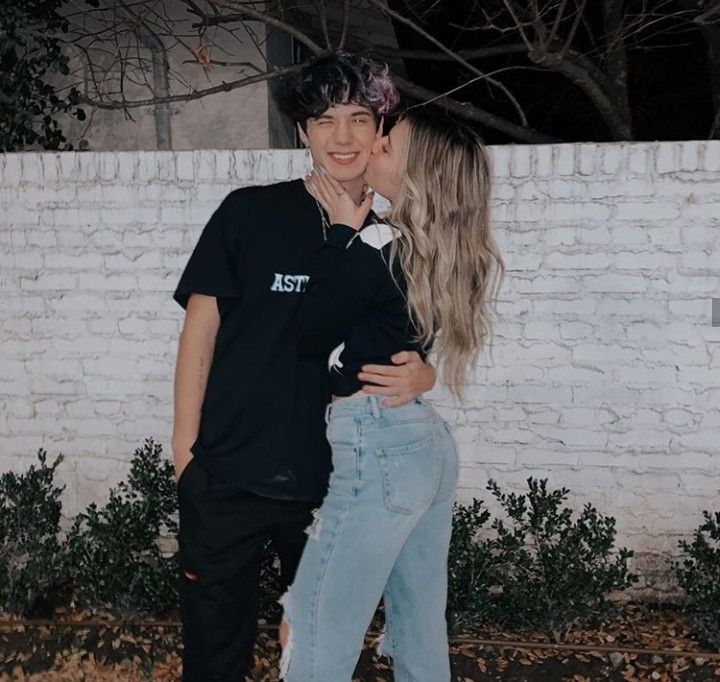 Mads, Jaden, Nessa, and Nessa's then on-again-off-again boyfriend Josh Richards went on to post several cryptic tweets and comments about the situation. On April 14th, Mads was a guest on the Call Her Daddy podcast where she shared her side of the story, dropping the bomb that Jaden and Nessa like each other.
A month later Mads went on the Early Late Night Show with Dixie D'Amelio and Noah Beck, confirming that Nessa allegedly stole Jaden from her. Nessa and Jaden went public with their relationship shortly after.
During her discussion on Cancelled, Tana went on to say that she has heard "off-camera tea" from those involved that makes her understand why Nessa and Jaden seemingly screwed over their friends and respective partners to be together.
"If I were in Nessa's shoes, I think that she withholds a lot of— you know, maybe this is just my opinion, but she withholds a lot of things that she could say to vindicate herself," she says. "She chooses entirely the higher road."
"For real, she's been through a fucking lot and she's such a strong individual and the fact that they're just like, happy is dope," Tana continues, before saying that "Mads is happy, too".
Since her messy split with Jaden, Mads has started dating influencer and musician Christian Plourde. The couple went official in July and have seemingly been going strong ever since.
Guess that's Tana on being the peacemaker.