@maccosmetics
If you're anything like me, you've had Saweetie's 'Best Friend' on repeat all year. With over 330 million Spotify streams since its January 2021 release and 1.3 million sound uses on TikTok, the song— a collaboration with Doja Cat— set the stage for Saweetie's wildly successful year.
In just twelve short months, the singer, born Diamonté Harper, has reached so many milestones it's hard to keep up. Following the release of 'Best Friend,' the 28-year-old hosted the MTV Europe Music Awards, performed on SNL, announced her foray into the beauty industry with MAC Cosmetics, and received her first two Grammy nominations…to name a few.
"Sometimes I'm like, I can't believe I'm Grammy-nominated, but, shoot! I'm Grammy-nominated," she tells me over the phone while sitting in glam.
With nominations for Best New Artist and Best Rap Song for 'Best Friend', the novelty's not lost on Saweetie, who's been working towards this type of recognition and success since her 2018 debut 'Icy Grl.' "I feel like every day is surreal, to be honest with you. Because I tell people, like this is a career that there is no schooling where people prep you," she says. "If it's for you, it's for you. So every day is very surreal to me."
But international fame comes with its own set of challenges— something Saweetie has been open about over the course of her career. Speaking with PEOPLE earlier this month, the star says she was "run down to the ground" in 2021 and admits she struggled with mental health as she didn't "have time for myself at all". Other female entertainers, such as Doja Cat, Lorde, and Billie Eilish, have also expressed feelings of burnout after reaching record-breaking success, indicating a wider problem in what the music industry expects from young female artists.
Social media can massively contribute to these challenges.
"I protect myself through meditation," Saweetie tells me. With over 11 million followers watching her every move, there is a lot of pressure on the artist to show up for her fans even in her downtime. It's this inability to completely 'switch off' that has led to mental health issues for so many celebrities and influencers in recent years. "Honestly like, the internet, everybody's in control of [their own behaviour] so it's important that people take accountability for what social media does to them," she says on how she keeps herself in check. "So when I don't meditate and I'm vibrating low, the internet can get to me."
For all of its downfalls, there is no denying that social media has helped catapult Saweetie's career. "There are positives and negatives. I like to focus on the positives," she says. "The positives are that I am able to [stay in] contact with my fans during these crazy times of, you know, COVID. I am able to put out music that travels quicker than it normally would, and this music makes people's days. They're able to get ready, do makeup, do challenges, dance to it. It's like a global village, you know."
Most recently, the artist has taken to TikTok, launching a collaborative challenge with Cher (yes, Cher) for MAC Cosmetics. "The point of the challenge is to challenge the status quo," she explains. "So how do you wear your MAC? How are you an 'icy girl' or 'icy boy'? How do you, do you? How are you your best version of yourself?"
Using the hashtag #MACChallengeAccepted, the brand asks beauty lovers to "put our makeup to the test" and show the world their best beat using MAC Cosmetics products throughout January.
"I watched my mom put on MAC as a kid, so the fact that I'm a MAC girl now, it's…crazy," Saweetie tells me about her work with the iconic brand. The rapper was announced as MAC's Global Brand Spokesperson back in September— a role that puts Saweetie front and center as the face of key campaigns. "MAC was the makeup I couldn't touch because you know, it's quality. So I just knew not to play around with it. I knew there was something special about it."
"I'm not sure if your mom had those talks with you, but my mom would be like, girl, you better not touch my MAC makeup," she laughs. "So for me being a MAC girl, it's a great full circle."
On her beauty routine, the star says she's picked up one major tip from makeup artists over the years. "I put blush everywhere, so not just my cheeks. I put it on my chin, I put it on my forehead," she reveals. "It makes your face look so cohesive."
She also uses liquid body glow as face highlight because "it really illuminates" and avoids powder products if she can help it.
Reflecting on her massive year, Saweetie rounds out our conversation saying she's grateful. "It feels like me and my team's work is being noticed. And we work so hard so I'm just grateful that the world is acknowledging [that]," she finishes.
For more information on #MACChallengeAccepted or to participate in the challenge, see here.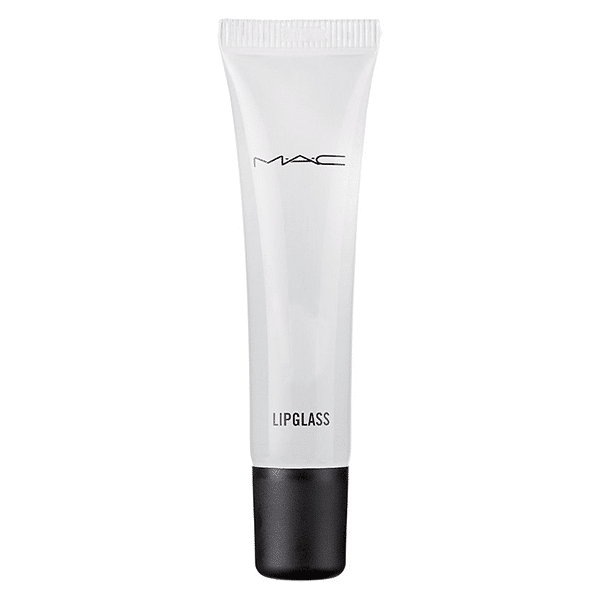 Saweetie's top beauty picks